[Canton] CantoLink 400 (Pair)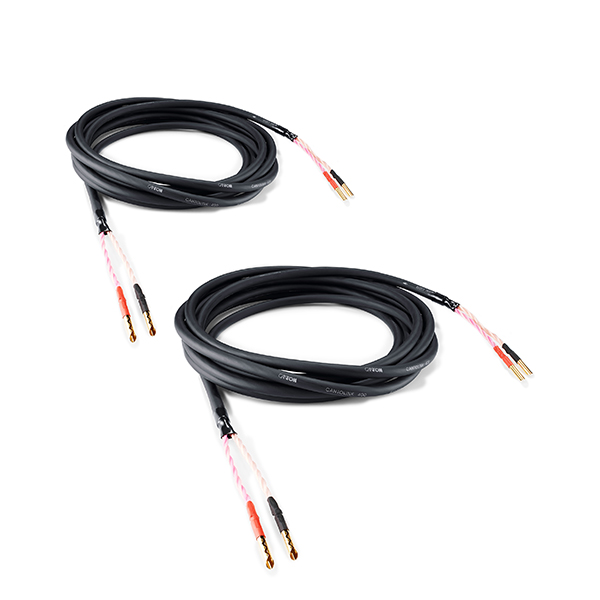 We've developed our new premium CantoLink 400 speaker cable to get the best out of your setup.
The six-saddle CantoLink 400 is perfect for stereo and surround cables. The 24-carat gold-plated hollow-banana connectors provide optimal signal transmission between amplifier and speaker. The highest purity OFC copper conductors provide detailed peak sound from the depth to the sensitive high-ton range. Full isolation protects the ladder from microphone and other external interference.
Additional lengths are optionally available as meter-on-demand. (+19 pro per extra meter)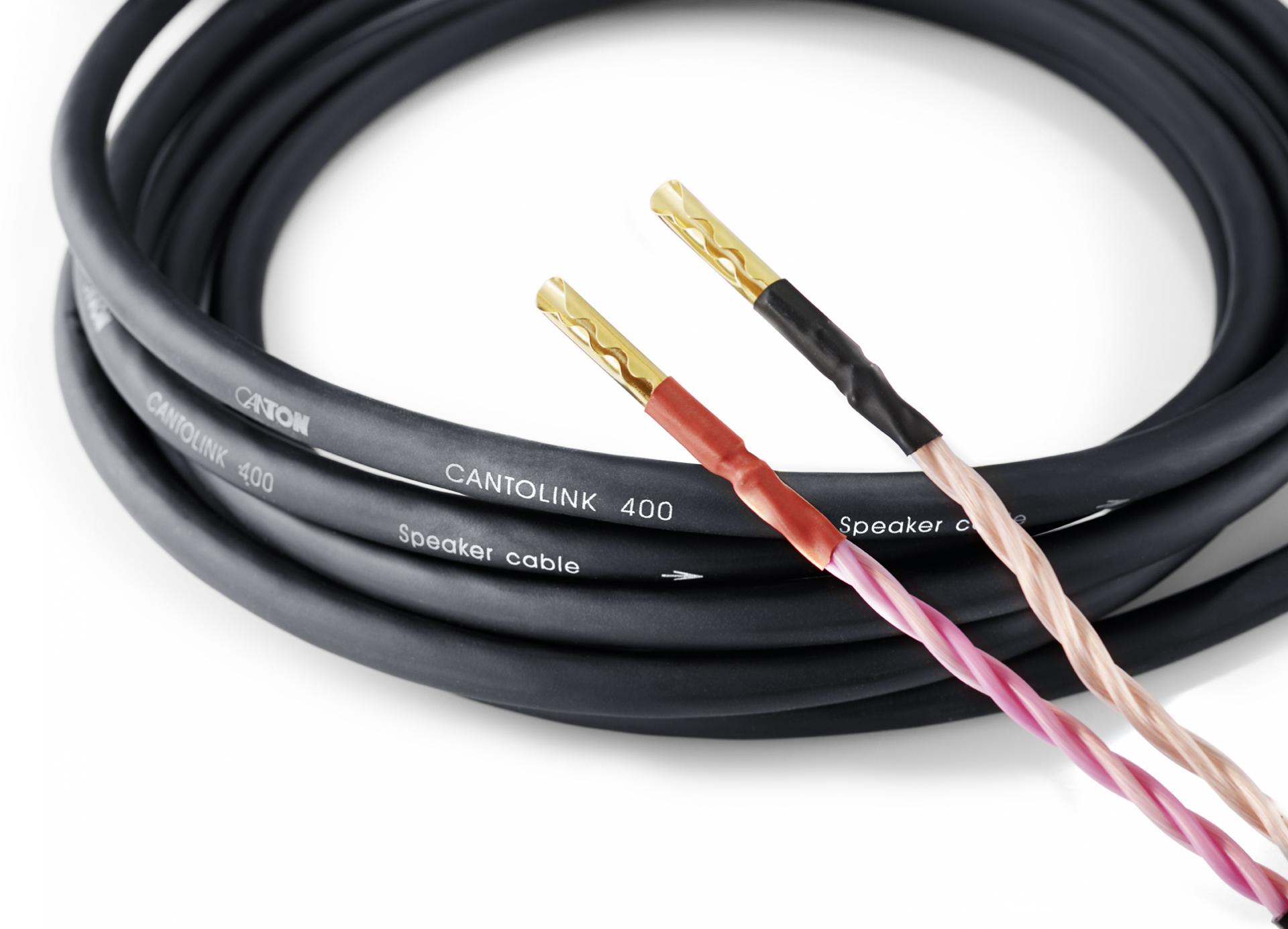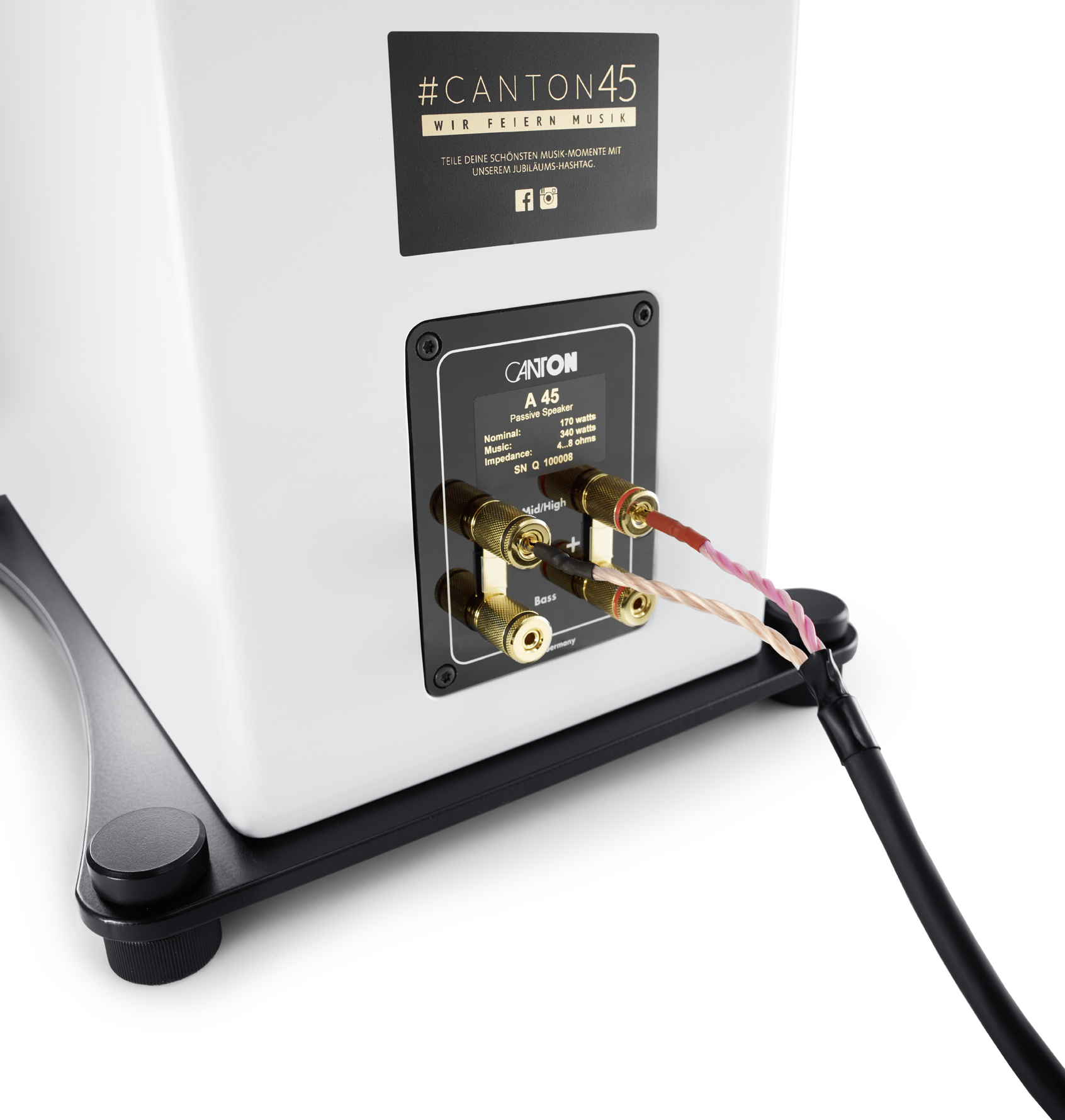 Product Data
Type : Speakercable (pair)
Features Color : Black
Dimension (WxHxD) : 2 x 2.65 mm2 (cable cross section)
Diameter (diam) : 8.5 mm
Weight : 0,555 kg
Surround and stereo sets
AV receiver and stereo receiver
Carton Content : 2 x CantoLink 400 (3m length)