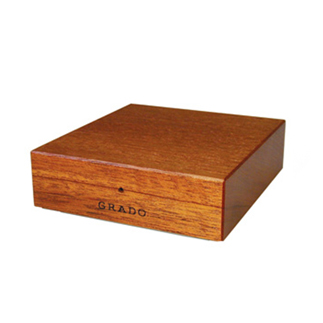 Grado PH-1 Phono Stage
Grado's New Proprietary Phono Equalization is "The Best of Both Worlds."
Our new Grado Phono Preamp, model PH-1, represents the most successful solution to one of the most complex technical challenges in the field of audio that Grado Labs has ever tackled. It can be compared to the undertaking of designing our highly acclaimed phono cartridges, headphones and our world renowned RA-1 headphone amplifier over the past several years.
Our design goals were for a truly superb sounding phono preamp to work equally well with both low and high output cartridges with negligible noise.
Low level - 40 db
High level - 56 db
Input Impedance 47k ohms.
Noise Floor better than 80 db down.
There is a switch on the unit to change from high or low gain.