[Canton] Smart Connect 5.1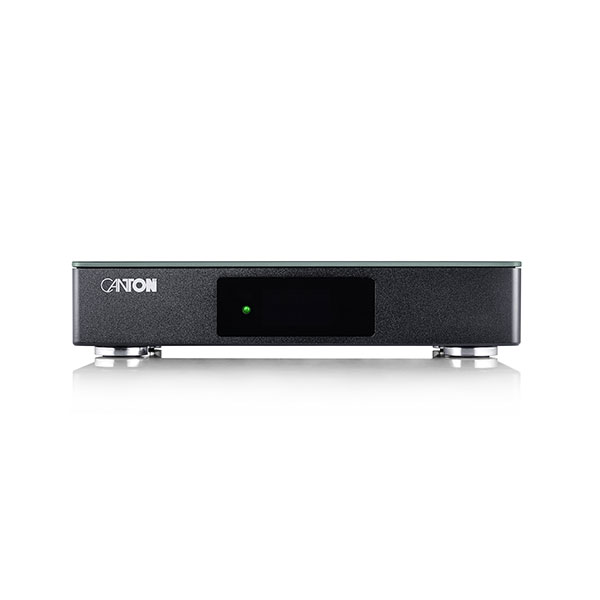 Smart and wireless with Dolby Atmos®
Expand your active speakers with the flexible Smart Connect 5.1. The wireless multi-channel AV preamplifier with Dolby Atmos® technology combines up to 8 Smart Series wireless speakers with up to 6 wired active speakers or power amplifiers. In addition, Smart Connect 5.1 serves as an upgrade for any standard stereo system to create virtual 3D home cinema sound. Virtual Atmos can even be enjoyed with an analog tube amplifier. The variable connectivity and ease of use with 4K compatible HDMI connectors set new standards in modern room-filling music and home cinema sound. With the features Chromecast built-in and Spotify Connect you can stream your favourite music wirelessly via WLAN. Whether stereo, in a home cinema set with up to 14 speakers or to connect an existing amplifier to your home network - the possibilities are versatile.
Sound Wireless high-res transmission directly to your Smart speakers.
The high-quality AV preamplifier can be used as a connection centre and interface for your Smart loudspeakers and power amplifiers. The high-resolution transmission of up to 24 bit / 96 kHz provides the basis for impressive sound experiences. You can stream wirelessly to up to 8 Smart loudspeakers and via cable to a further 6 active loudspeakers or power amplifiers. The multidimensional virtualizer enables extraordinary 3D surround sound - even in stereo mode. Whether stereo streamed or wired via chinch, connected as a home cinema set or as an interface to connect your amplifier with the WLAN - the possibilities are versatile and unique.
Music streaming. In every room.
With the Smart Connect 5.1, you can stream your favourite music in best transmission quality. Get your Connect 5.1 into your home network and stream your music wirelessly from your smartphone, tablet or PC without interruption. Your favorite songs can be streamed in high quality from more than 200 streaming service partners via WLAN with the integrated Chromecast built-in technology. The built-in Spotify Connect also allows you to stream your favorite music at the touch of a button. Expand your Smart Multiroom System over time, perfectly adapted to every living room situation. The Canton Smart Series delivers top-quality sound for everyone - in every room.
Control center for home cinema sound and image.
Thanks to the four HDMI connections with ARC and HDCP2.2 the sharp TV-picture in 4K Ultra HD with thrilling sound is brought to life. The Smart Connect 5.1 supports Dolby Atmos, DTS HD and the video format HDR (High Dynamic Range) as multi-channel sound formats. The on-screen display on the TV allows you to set up the system conveniently and adjust it perfectly to your sound preferences. The Smart Connect 5.1 functions as a control centre for a wide variety of players, from CD players, game consoles and classic radio receivers to music streaming via smartphones, in addition to a direct connection to the TV. The freely configurable inputs and outputs provide a flexible connection option for your active loudspeakers, power amplifiers and other auxiliary equipment.
3D sound upgrade for your amplifier.
The Smart Connect 5.1 makes it possible to integrate your existing stereo amplifier into the WLAN. As a 3D Audio DAC it delivers Virtual Surround Sound to your existing stereo setup. The powerful DSP and Virtualizer enables 3D surround sound from all sides - even in stereo mode. In addition, Smart Connect 5.1 can be connected to your TV via HDMI and connected to other Smart speakers to create a home cinema setup. You can now easily turn your existing stereo amplifier into a home theater amplifier.
Easy setup with the Google Home App.
The free Google Home App for iOS and Android lets you set up and manage Smart Connect 5.1 from the comfort of your smartphone. The Smart Connect 5.1 supports both 2.4 GHz and 5 GHz WLAN connections. Once integrated into your home network, Smart Connect 5.1 is always up to date with automatic software updates.
Userfriendy Operation.
By using the integrated keypad on the top of the glass or the optional Smart remote control, you can operate Connect 5.1 conveniently. You can see the settings via the on-screen display on the TV or on the integrated LED display.
High quality enjoyment.
With a heat-treated, cut and scratch-resistant glass top, the Smart Connect 5.1 offers the highest manufacturing quality, both inside and out.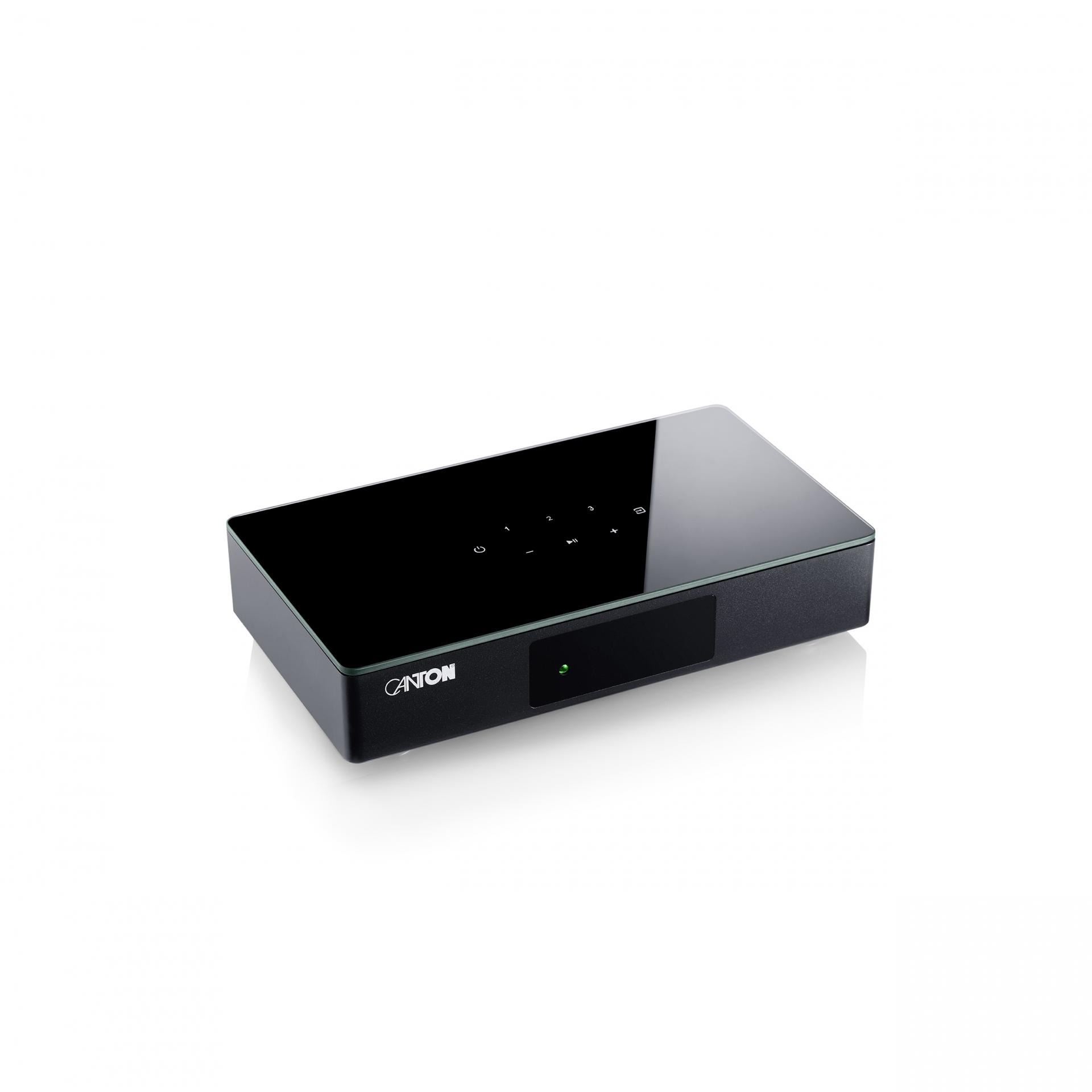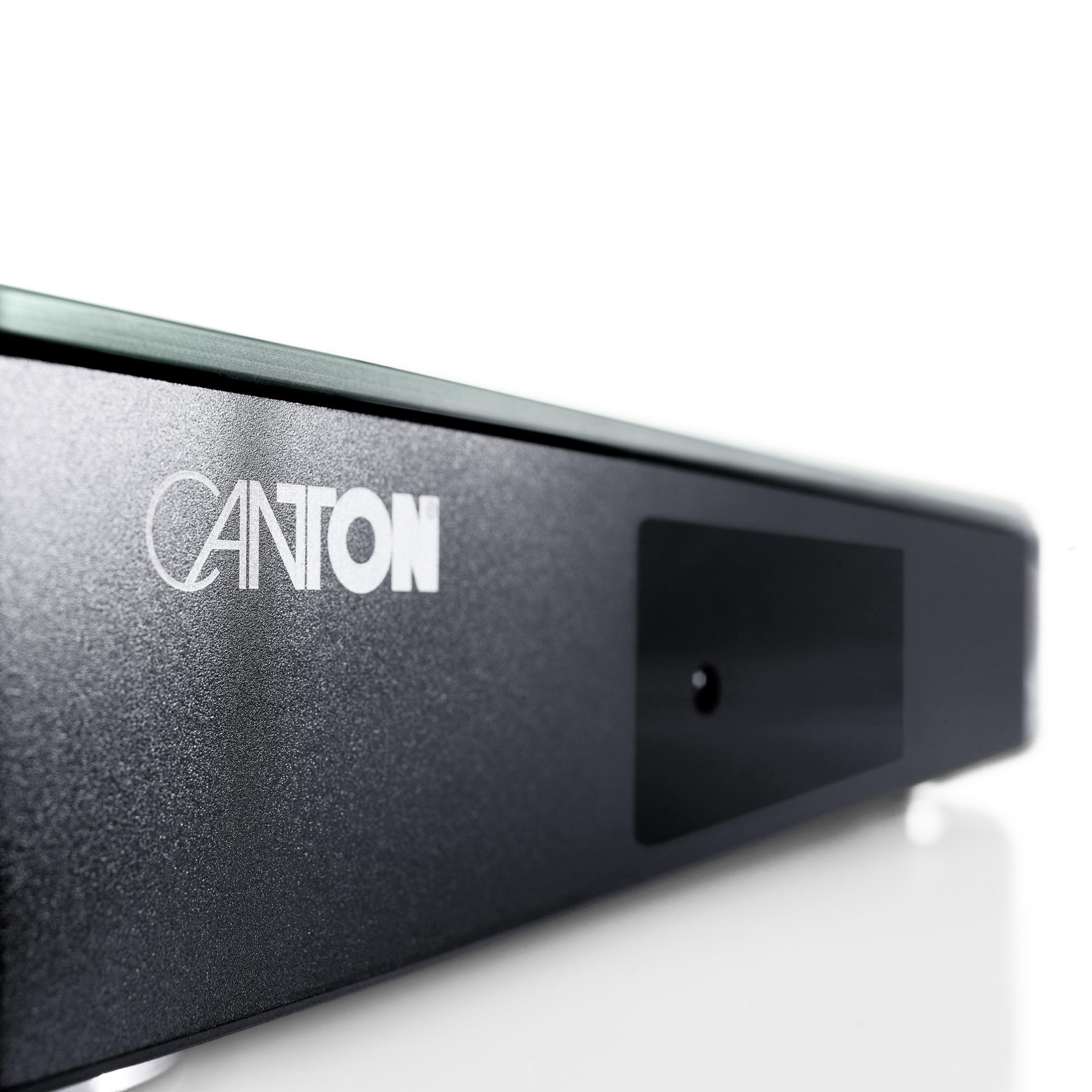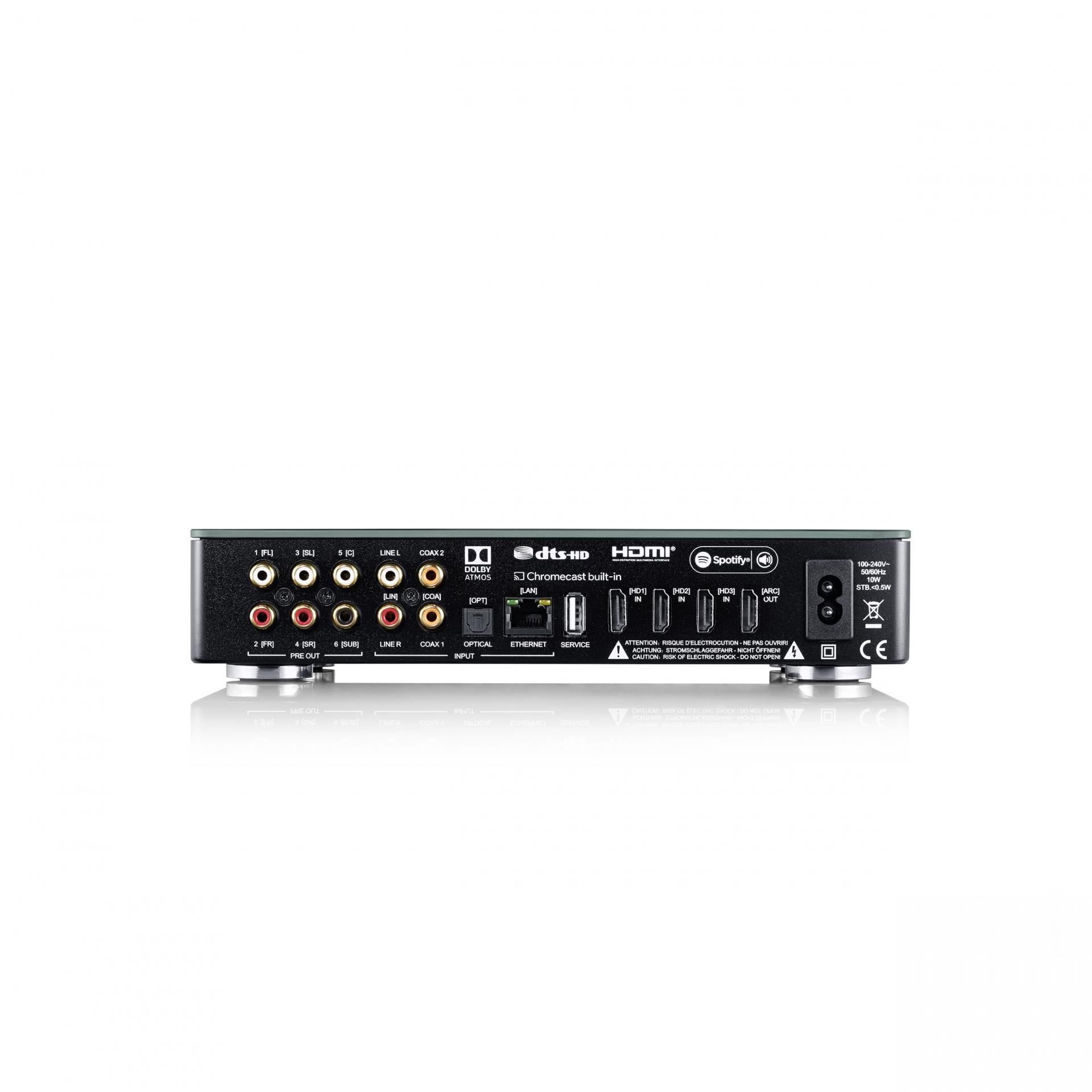 Product Data
Type : Wireless AV-preamplifier
Connection
1 x HDMI® Output (with ARC)
3 x HDMI® Input (with 3D, 4K)
1 x Digital (optisch)
1 x Digital (Coax)
2 x Analog (Chinch)
5 x Pre-Out (Chinch)
1 x Sub Out
Features
Bluetooth® 4.0
Dolby Digital® decoder
DTS Digital Surround™ decoder
Stereo & Surround Sound
bass, mid and treble control
Touch panel on the top
LED Display
Special Features
simple one-cable installation - just one cable to your TV and one cable for power
IR-learn-function - controllable with TV-remote
Automatic on/off switch with TV
ECO Mode - selectable power save mode (On/Off)
Bluetooth Select - automatic selection of bluetooth input
IR-delete-function - simple deleting of unwanted learnfunctions
Direct input selection - ideal learnable smart remotes
Lip-Sync - for exact speech synchronization
Equalizer - 3 Presets to adjust the acoustics to the setup location
Easy-Pairing - easiest connection with source device
Warranty : 2 years
Dimensions (WxHxD)
24,5 x 5,2 x 14 cm
(9.7" x 2" x 5.5")
Weight : 1.23 kg
Power consumption : 0.46 watts (ECO Standby)
Carton Content
Smart Connect 5.1
Power cord
Short manual
Packaging : 10,5 x 33 x 21,5 cm (4,1" x 13" x 8,5")
Weight including packaging : 1,76 kg