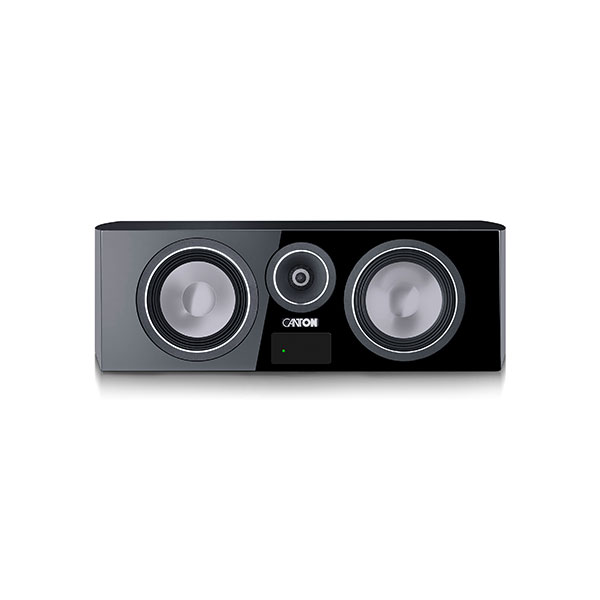 Active and wireless
At the center: Our wireless center Smart Vento 5 S2
This harmoniously proportioned Smart loudspeaker ideally complements our Smart Vento 9 S2 floorstanding loudspeakers and Smart Vento 3 S2 compact loudspeakers to create a high-end multi-channel home theater system. Its modern design with gently curved side walls, cabinet radii of varying thickness and the immaculate surfaces, optionally available in high-gloss black and white or real wood veneer walnut, make the Smart Vento 5 S2 center an object of desire. With 350 watts of power from the active module, the 3-way center offers very high dynamics and comfortable power reserves. The finest technical ingredients such as the newly developed drivers with titanium graphite membranes, the 24-bit signal processing of the speaker and an excellent build quality of the solidly constructed housing, let our center Smart Vento 5 S2 sound great - perfect for the center of any home theater.
Powerful equipment
For our current Smart Vento S2 model series, the engineers from the development lab have put in a lot of effort. A new loudspeaker chassis was developed to improve the technical characteristics and thus further increase the sound quality and fidelity. The result of the efforts are acoustically excellent drivers with membranes made of titanium graphite. The matt shimmering diaphragms of the woofers and mid-bass drivers have a low intrinsic weight and operate without sound-damaging partial vibrations in their entire useful and transmission range. The technical improvements were achieved through a complex chemical process in which the previously used titanium drivers are transformed - both visually and technically. By using the new titanium graphite drivers, the Smart Vento 5 S2 sound equally relaxed and dynamic.
Optimized technology for better sound
In the stately three-way bass reflex center speaker Smart Vento 5 S2, a top-class team of woofer, midrange driver and tweeter bears the musical responsibility. The bass specialist in 174 mm format with double cone membrane made of titanium graphite delivers precise, deep bass. In the midrange, a midrange driver of the same size acts in its own volume, which also benefits from the excellent sound and material properties of our Titanium Graphite diaphragms. The suspension in the wave surrounds capable of the highest deflections, ensures high power handling and provides excellent dynamics in the low and midrange. In addition, the light and stiff membranes follow acoustic signals quickly and precisely. Our high-quality tweeter with 25 mm cone made of aluminum oxide ceramics is particularly accurate, brilliant and detailed. Its transmission front plate ensures ideal sound dispersion.
Nobel and elegant: The Cabinet
The housing of the fully active Smart Vento 5 S2 center is harmoniously proportioned and convinces with its revised housing design, which makes the speaker more modern and elegant. But at Canton, cabinets must also meet the high, technical requirements of the developers - after all, a pretty exterior does not make a good sound. The best acoustic conditions for a precise sound image are created by the solid, multi-layer laminate cabinet, the modified cabinet radii and the slightly modified dimensions compared to the predecessor. Thus, an increased internal volume is now available, which allows the 3-way center to be tuned with more bandwidth in the bass. Furthermore, the new design minimizes interference with the sound from the cabinet itself. Multi-layered high-gloss lacquer with a perfect surface finish, screwless integration of the drivers into the baffle with Diamond-Cut aluminum rings and an ovalized, magnetically adhering fabric cover make the Center Smart Vento 5 S2 a true premium speaker with a stylish, modern appearance.
Perfect partner
If you want to build your personal home theater dream system, there are several Smart Vento speakers to choose from. Combine the Smart Vento 5 S2 center with our elegant Smart Vento 9 S2 floor models as front speakers and the compact Smart Vento 3 S2 as surrounds to create a powerful and dynamic multi-channel system. Our technology makes it easy for you to connect the speakers wirelessly to a home theater system. In order to be able to connect players directly to our speakers, we equip the active module extensively: analog sources are connected to the high-quality XLR and RCA jacks. In addition, devices can be connected digitallyvia optical and coaxial cables. The smart speaker communicates with computers via the USB-XMOS interface, which is excellent in terms of sound quality.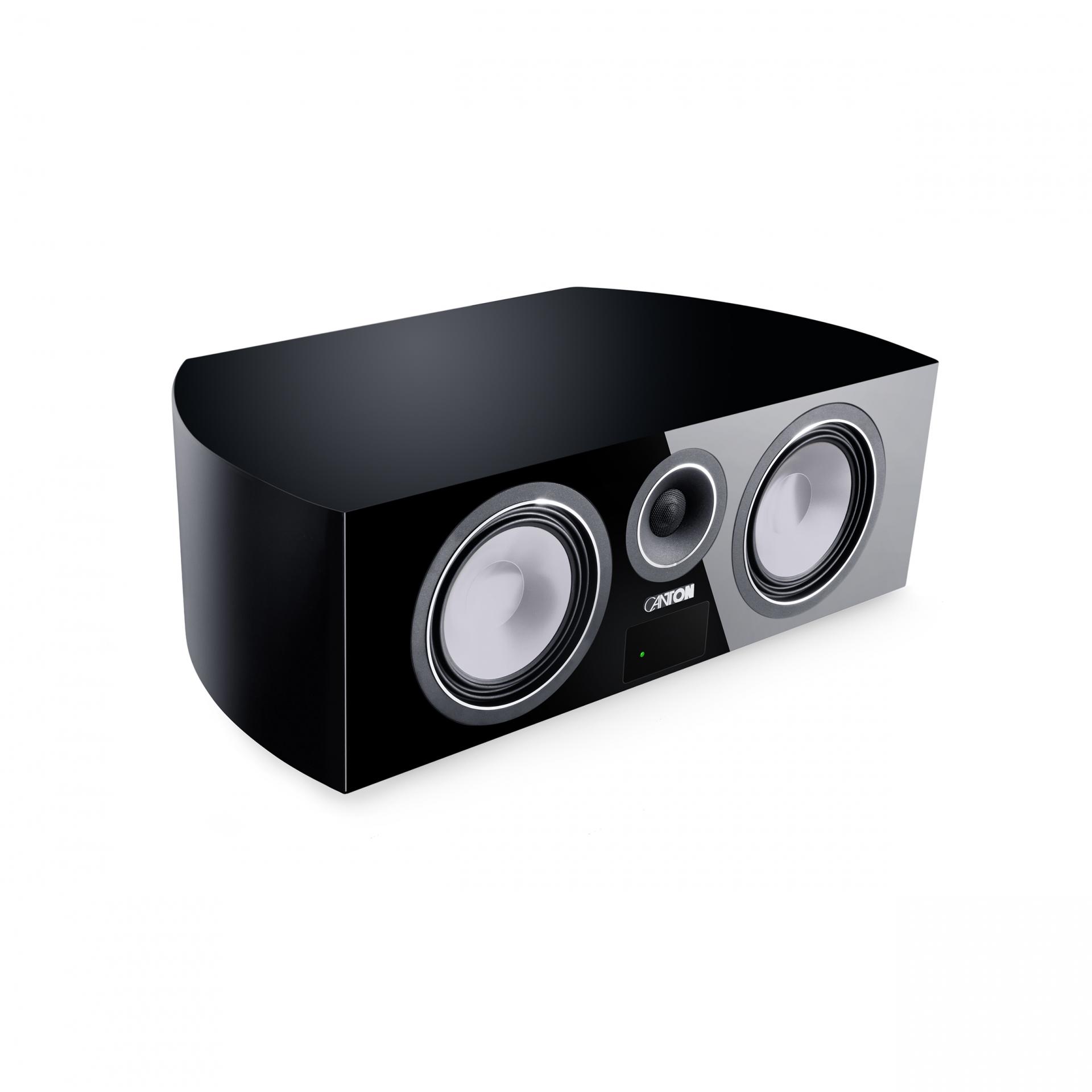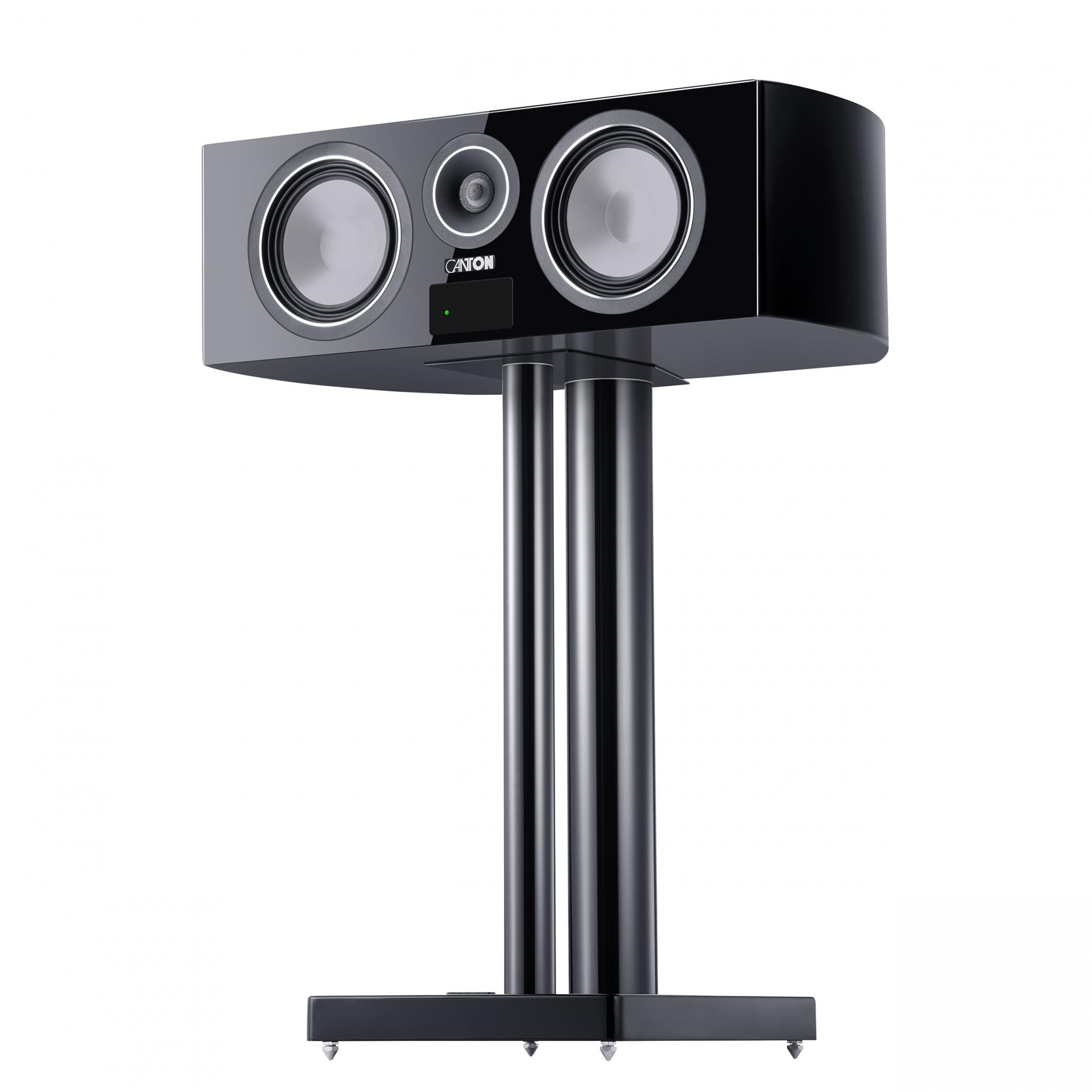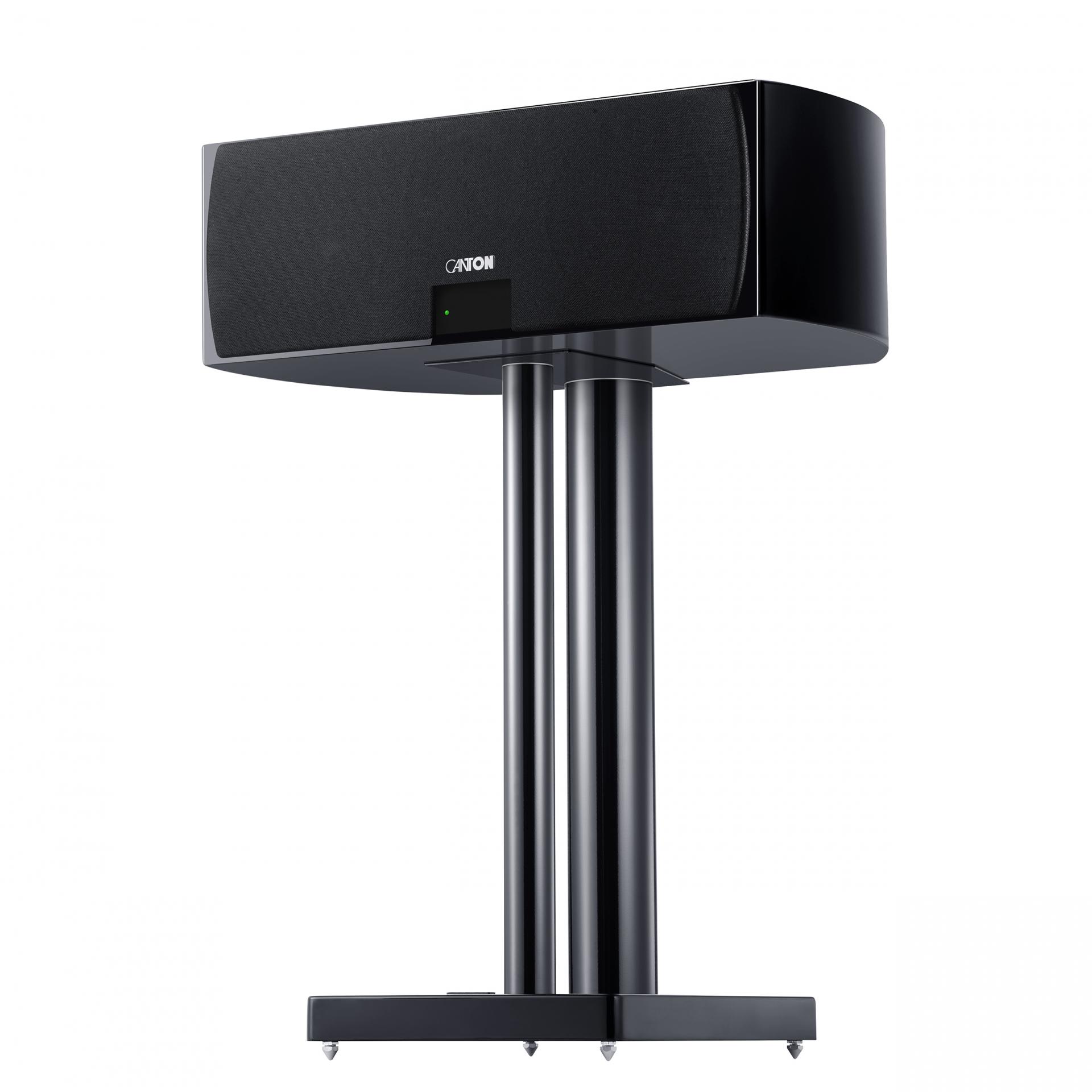 Product Data
Type : Wireless Active Center Speaker
Engineering Principle : 3-way (closed)
Musical output : 350 watts per speaker
Frequency response : 25...30,000 Hz
Crossover frequency : 3.1000 Hz
Tweeter : 1 x 25 mm, ceramic
Connection
1 x analog input (chinch)
1 x digital input (coaxial)
1 x digital input (optical)
1 x XLR (balanced)
Features
Multichannel formats : internal radio network to connect to other Smart Series models
LED Display
Virtual Surround for stereo, music & surround sound
Virtual Center in 4.0 Home Cinema Operations
Special Features
Wireless transmission between speakers
Easy installation - a cable to the TV set, a cable to the socket
Volume adjustment per speaker
Adjusting the listening distance per speaker
Voice function - for better voice playback in stereo & surround
Equalizer - Adjustment to spatial conditions
Dynamic Range Control - Dynamic Range Setting
Sleeptimer - Set the shutdown time
IR learning function - controllable with TV/system remote control
Input Direct Choice - Ideal for remote systems
IR Deletion - Simplest Delete Unwanted Learning Functions
On and off automatically
Input Configuration – Input Naming
LipSync function - for exact language synchronization
System Volume - Adjusting the Maximum Peak
Restore factory settings – reset function
Wireless Speaker Pairing - Coupling the radio speakers
Fabric cover with magnetic holding
Warranty : 2 years
Dimensions (WxHxD) : 61 x 20.5 x 35 cm
Weight : 14.6 kg
Power consumption ECO/MAN : 0.35 watts, NSB: 1.2 watts.
Carton Content
1 x Smart Vento 5 S2 Center
Power cord
Short instruction