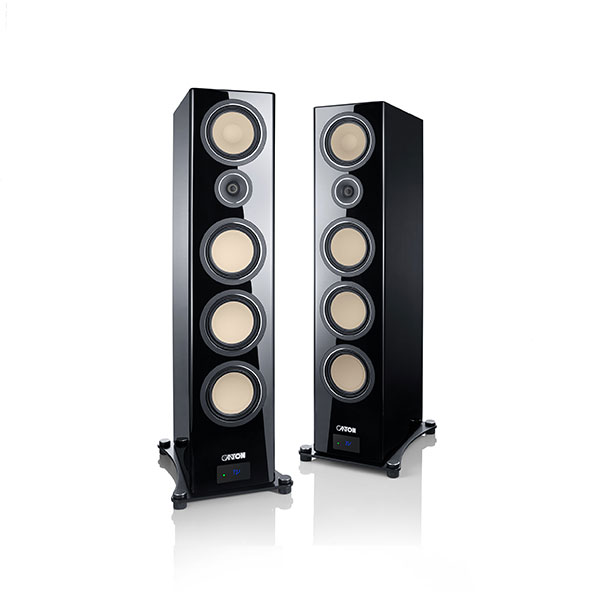 Active and wireless
Our impressive Smart A 45 floorstanding loudspeaker combines fascinating technology, the finest workmanship, elegant design and the best sound at high-end level. State-of-the-art wireless technology allows it to be used as a universal loudspeaker: from classic stereo operation with excellent sound, to wireless streaming in first-class quality, to a potent home cinema multi-channel system with overwhelming sound, the Smart A 45 allows all scenarios to be realised effortlessly in your own living room. Thanks to its powerful power amplifiers, each wireless active floorstanding speaker has 600 watts of amplification power at its disposal: more than enough power reserves to easily satisfy the need for maximum dynamics. Whether as a member of a modern hi-fi system or a powerful home cinema system - the Canton Smart A 45 will delight you with the very best sound quality in every situation.
Ready for anything
With the Smart A 45, the elegant floorstanding loudspeakers of our Online Exclusive series become a high-end streaming wonder. The wireless signal transmission between the speakers, with an internal signal processing of 24 bit, we have created the very best conditions for an audiophile sound reproduction. Thanks to the many connection options and the 600 watt powerful, fully active power amplifiers per speaker, external amplifiers are absolutely unnecessary for these wireless active speakers. The Smart A 45 can be connected directly to a TV and other players using the cables included in the scope of delivery - it's so easy to start enjoying your music and home cinema. With additional Smart loudspeakers from Canton, the system can be expanded at will, according to your personal preferences: whether for a powerful home cinema set in single-room operation or as a multi-room system with music playback in different rooms.
Technology and Design
Whether connected to the TV and other players via cable or streamed via Bluetooth® - the Smart A 45 guarantees top-quality audiophile sound. The active wireless premium speakers are ideal for high-quality stereo music playback as well as for home cinema and TV. All common sound formats are reproduced by the integrated decoding and the Virtual Surround Processor. With the powerful multi-channel power amplifiers and Canton's interference-free wireless technology, the system can also be expanded to a wireless, fully active 4.0 home cinema system in single-room operation. The Smart A 45 speakers are thus stereo speakers and soundbar/sound deck in one - and all this with wireless transmission between the speakers in excellent sound quality. The numerous connection options make it possible to connect any auxiliary device directly to the speakers: The balanced XLR connections provide the best possible sound quality with outstanding freedom from interference. In addition, unbalanced line inputs are of course available for connecting sources.
Connection variety
The numerous connection options make it possible to connect any auxiliary device directly to the speakers: With the analogue inputs XLR (Balanced) and Line (Cinch) the Smart A 25 can be connected to all sources in the classic way via cable. The USB connection with XMOS® guarantees the best playback quality from your computer. Televisions, Blu-Ray players or other playback devices such as game consoles can be connected to the digital connections in coaxial and optical design - for unforgettable film and sound moments and for immersion in virtual gaming worlds.
Big sound from small cabinet
The Smart A 45 speaker pair with impressive 2 x 600 W music output is equipped with superior technology from our Reference series. The incomparably good ceramic/tungsten drivers are used in the high, medium and low frequency ranges - for unadulterated audiophile top quality sound. Made from solid HDF (high-density fibreboard), the housing is extremely rigid and has numerous stiffeners. It is available in white silk matt and black high-gloss finish. With its screwless diamond-cut aluminium rings and high-quality aluminium base construction with height-adjustable feet, the 3-way downfire bass reflex system shows great attention to detail. Visually, this creates timelessly elegant sound furniture that blends harmoniously into any living room.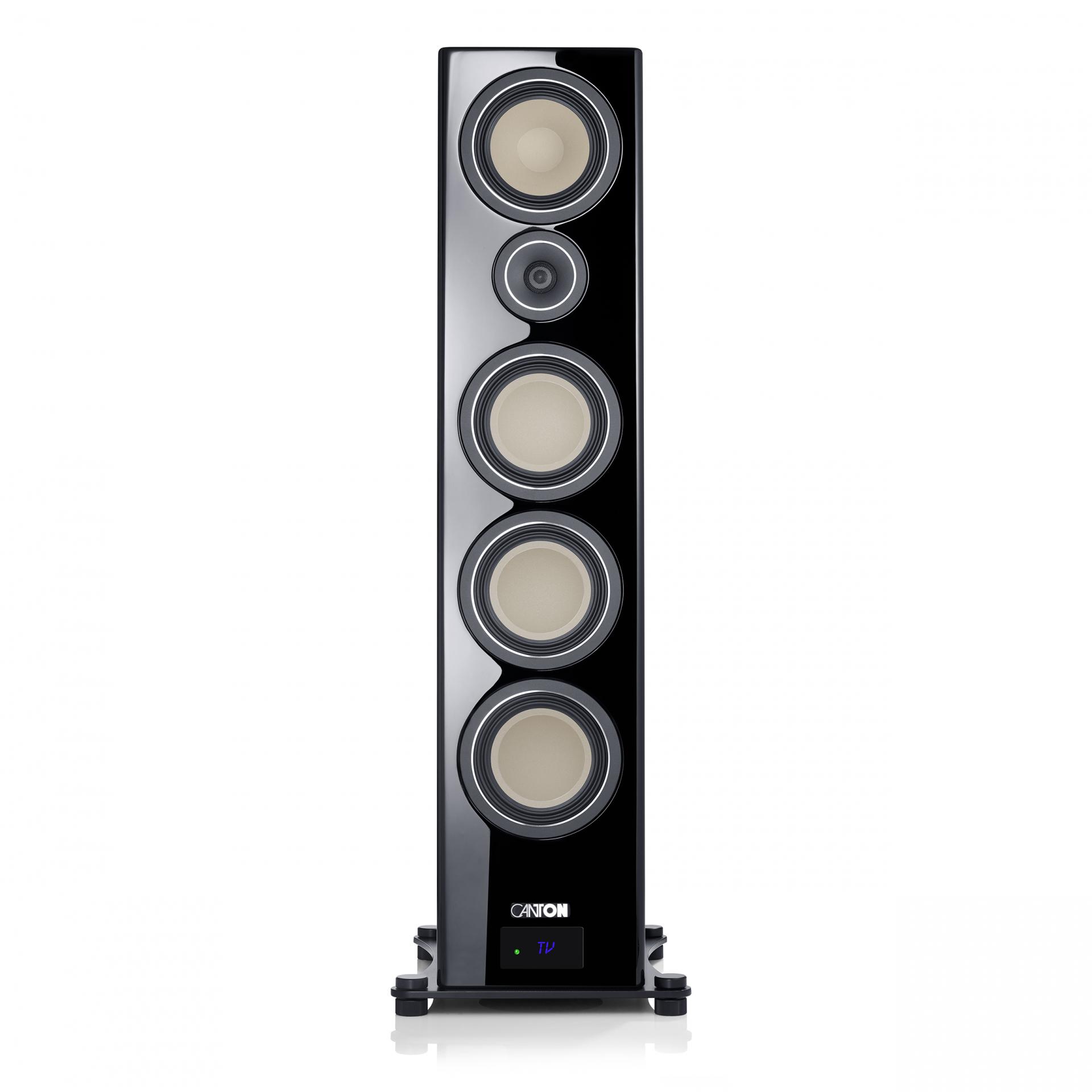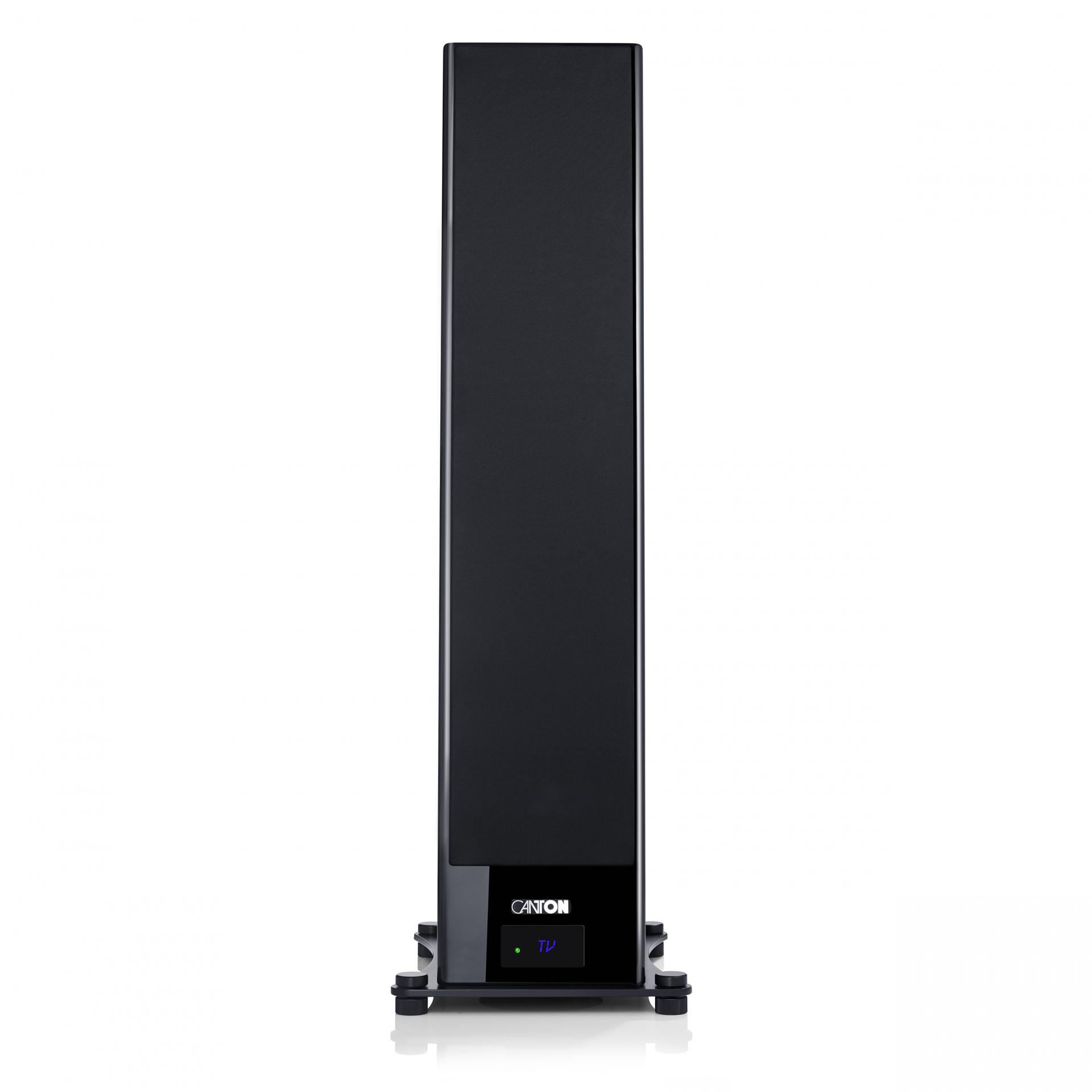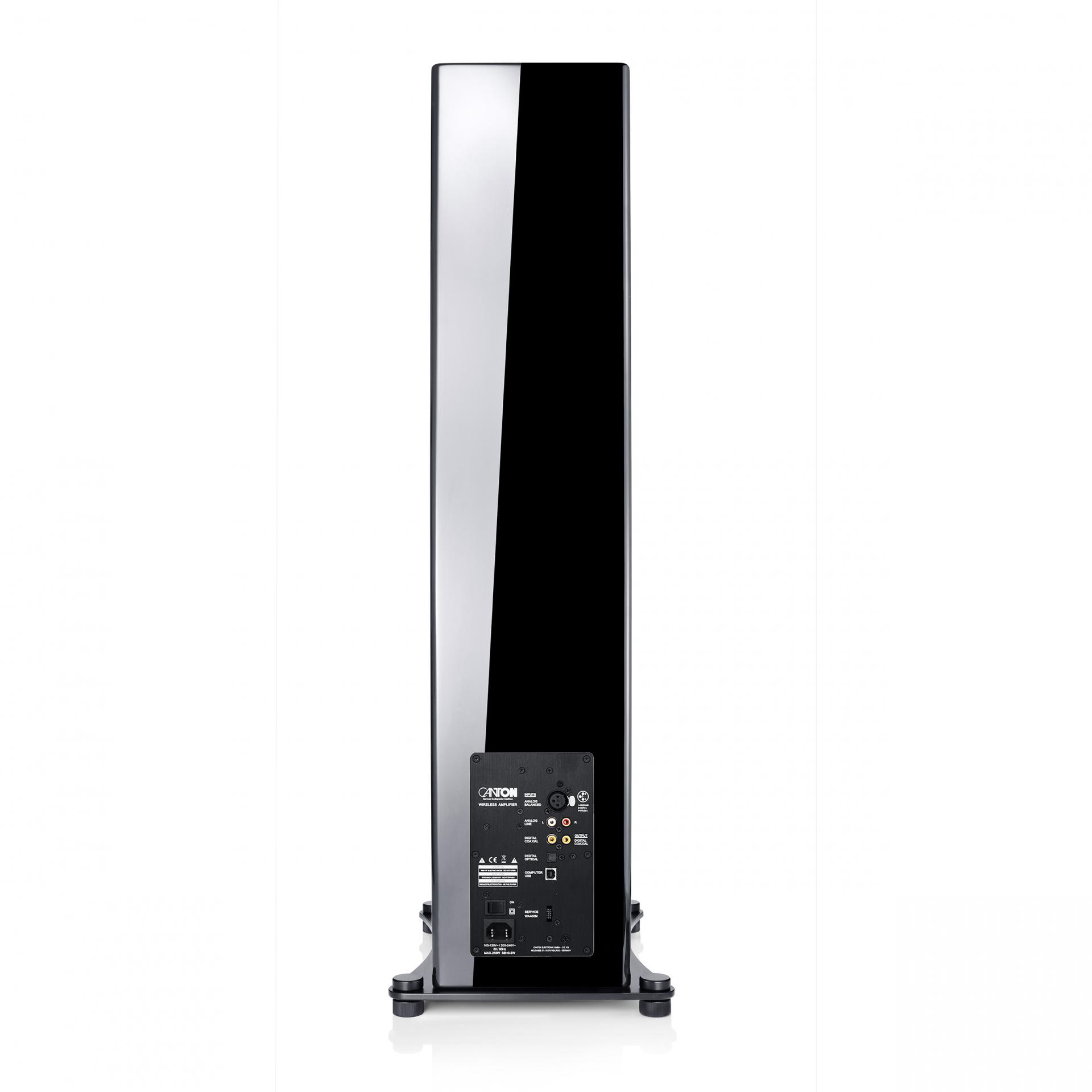 Product Data
Type : Active wireless floorstanding speaker
Engineering Principle : 3-way bass reflex
Systempower : 600 watts per speaker
Frequency response : 22...30.000 Hz
Crossover frequency : 160 / 3.100 Hz
Woofer : 3 x 174 mm (6.9"), Ceramic tungsten (Wave surround)
Midrange : 1 x 174 mm (6.9"), Ceramic tungsten (Wave surround, TCC)
Tweeter : 1 x 25 mm (1") aluminium oxyd ceramic
Connection
1 x Analogue input (chinch)
1 x Bluetooth® 3.0 Interface (apt-X® Decoding for transmission in CD quality)
1 x Digital Input (coaxial)
1 x Digital Input (optical)
1 x USB-Input with XMOS® technology
1 x XLR (Balanced)
Features
Decoder: Dolby Audio®, DTS Digital Surround®
Internal wireless network to connect to other Smart Series models
Bluetooth® wireless technology
LED-Display
Virtual Surround for Stereo, Musik & Surround Sound
Virtual Center at 4.0 home cinema mode
Special Features
Wireless transmission between speakers
Easy installation - one cable to the TV set, one cable to the wall socket
Volume adjustment per loudspeaker
Setting the listening distance per loudspeaker
Voice function - for better speech reproduction in stereo & surround sound
Equalizer - adaptation to spatial conditions
Dynamic Range Control - Setting the Dynamic Range
Sleep timer - Setting the turn-off time
IR learning function - controllable with TV / system remote control
Input Direct Dial - ideal for system remote controls
IR clear function - simplest deletion of unwanted learning functions
Automatic switch-on and switch-off
Configuration of the inputs - Input renaming
LipSync function - for exact speech synchronization
System Volume - Setting the Maximum Level
Restore factory settings - Reset function
Wireless Speaker Pairing - pairing of the wireless loudspeakers
Bluetooth Select - Automatically selects BT input
Autoplay Function - Automatic Bluetooth® Playback
USB Playback
fabric grill with magnetic mount
Warranty : 2 years
Dimensions (WxHxD)
22.5 cm (33 cm with base) x 107 cm with base x 40 cm (43 cm with base)
8.9" (12.9" with base) x 42" x 15.8" (16.9" with base)
Weight : 39 kg
Power consumption : ECO/MAN: 0,5 watts, NSB: 1,5 watts (factory setting)
Carton Content
1 x Smart A 45 (Master)
1 x Smart A 45 (Slave)
remote control
mains cable
Optical digital audio cable (1,5m)
coaxial digital audio cable (1,5m)
Analogue stereo audio cable (1,5m)
Equipmentfeet
Fabric grill with magnetic mount
Manual
Packaging : 59 x 121 x 40,5 cm (23.2" x 47.6" x 15.9")
Weight including packaging : 82.5 kg