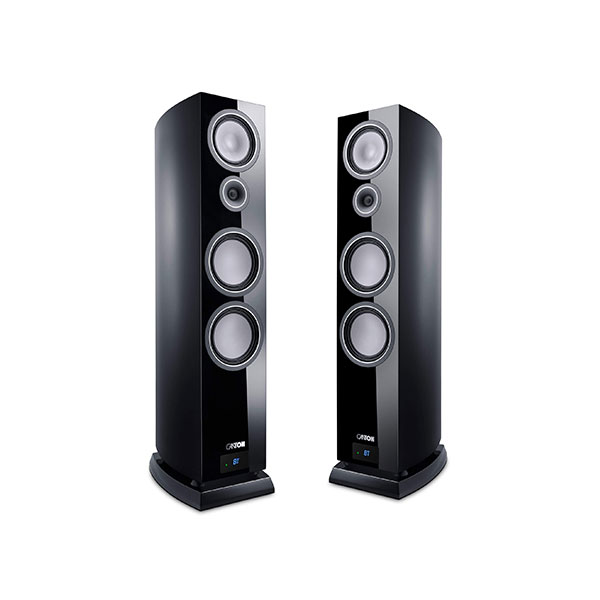 High-End Sound - easy as never
At Canton, we have developed new, technically and sonically excellent speaker drivers that have found their way into the Smart Vento 9 S2. The drivers with matt shimmering Titanium Graphite diaphragms were developed with the aim of minimizing sound-damaging partial vibrations. To bring the drivers acoustically to a new level, we have processed and refined the previous titanium drivers with a complex chemical process. With less weight, the new Titanium Graphite drivers are stiffer and have better damping, without any sound-damaging partial vibrations in the entire useful and pickup range of the drivers. Result: The speakers sound tremendously dynamic and at the same time remain wonderfully relaxed.
Elegant and effective : The cabinets
At Canton, cabinets don't just have to look good - they also have to meet our high, technical requirements. To this end, we have come up with quite a few ideas for the new Smart Vento 9 S2. In direct comparison with its predecessors, we have changed the basic shape of the speaker and revised the cabinet radii. As a result, more interior volume is available, which allows the current models to be tuned with more bandwidth in the low frequency range. In addition, the new design provides increased elegance and less influence of the cabinet itself on the sound. All of this makes our new Canton Smart Vento 9 S2 sound particularly clean, contoured and commanding. We have also modified the base construction of the floorstanding speakers, which makes the Smart Vento 9 S2 seem to float above the solid base. In addition, the new base ensures that the speaker is not critical in its placement. The Smart Vento 9 S2 look particularly elegant and classy due to the multi-layered "high-gloss look" lacquered enclosure.
Highlights of the Smart Vento 9 S2
The fully active Smart Vento 9 S2 are equipped with powerful amplifiers that provide 600 watts of power to each floorstanding speaker. At the same time, wireless signal transmission with 24-bit signal processing between the speakers ensures music playback of the highest quality. To enjoy music in your home, you only need to connect a source device and the power cables - external power amplifiers and speaker cables are no longer required. In the shapely bass reflex floor-standing speakers, the two Titanium Graphite woofers in 192 mm format produce the deepest bass - highest precision and enormous pressure are guaranteed. At the same time, our double cone and wave surround technology ensure contour-sharp sound even at high volumes. In the mid-range, we use a 174 mm titanium graphite midrange driver in the Smart Vento 9 S2: its large diaphragm area and triple convoluted wave surround, as well as its powerful drive, ensure music reproduction that is always clear and authentic. The perfect complement comes in the form of our proven and sonically high-caliber 25mm dome tweeter with a membrane made of aluminum oxide ceramic.
Ready for all purposes
Our Smart Vento 9 S2 are easy to put into operation and shine with an enormous equipment package. A wide variety of sources can be connected to the numerous inputs: analog connections in high-quality XLR and RCA versions are available, as well as digital variants in optical and coaxial design. The USB-XMOS interface provides the best possible sound contact with computers. Our Smart Vento 9 S2 streams music wirelessly via Bluetooth - thanks to aptX this succeeds with the highest sound fidelity. We include a selection of cables so you can start playing music right away at home. You can expand the Smart Vento 9 S2 with additional Smart speakers from Canton and easily build a multi-channel system. With our new Smart Vento S2, you are equipped for every purpose.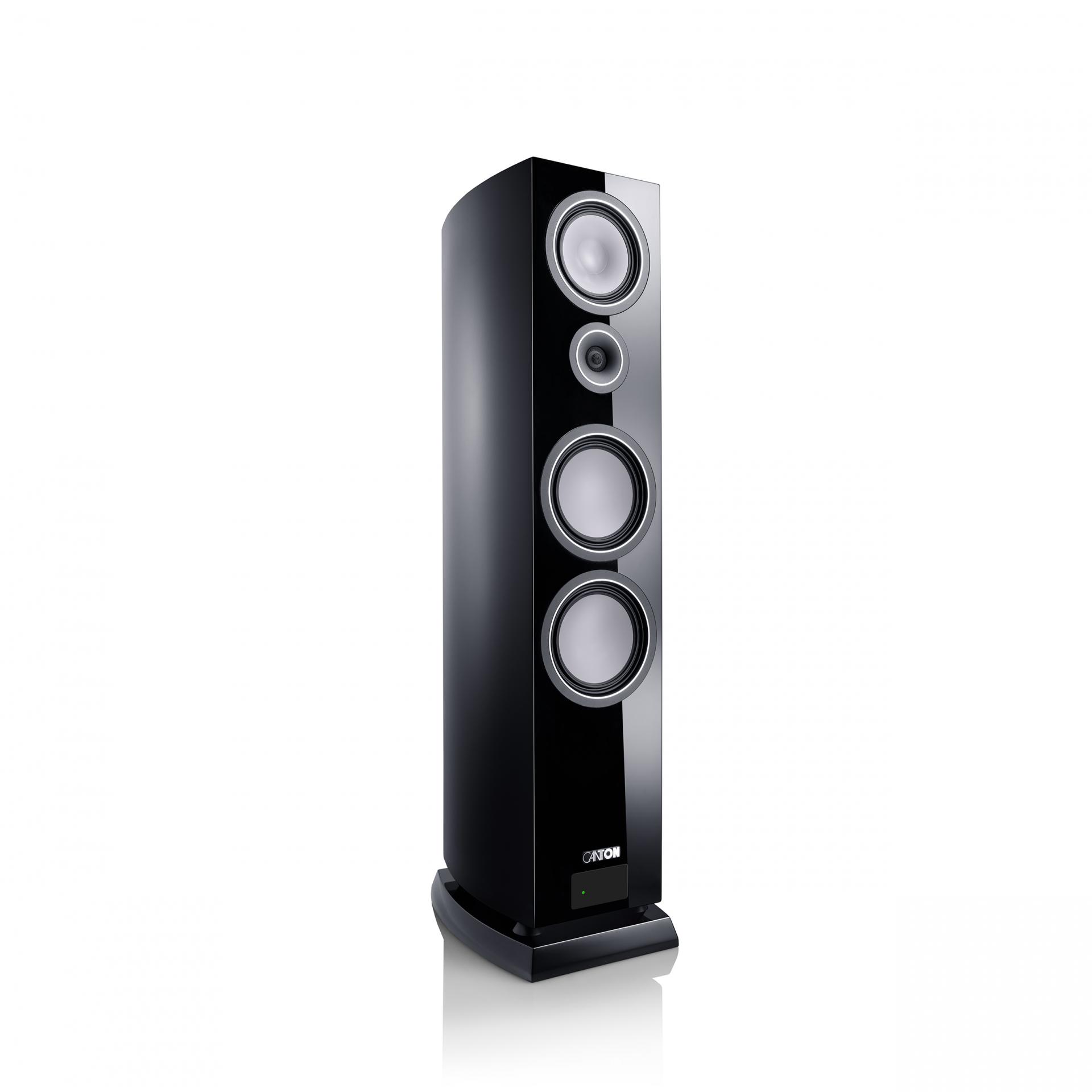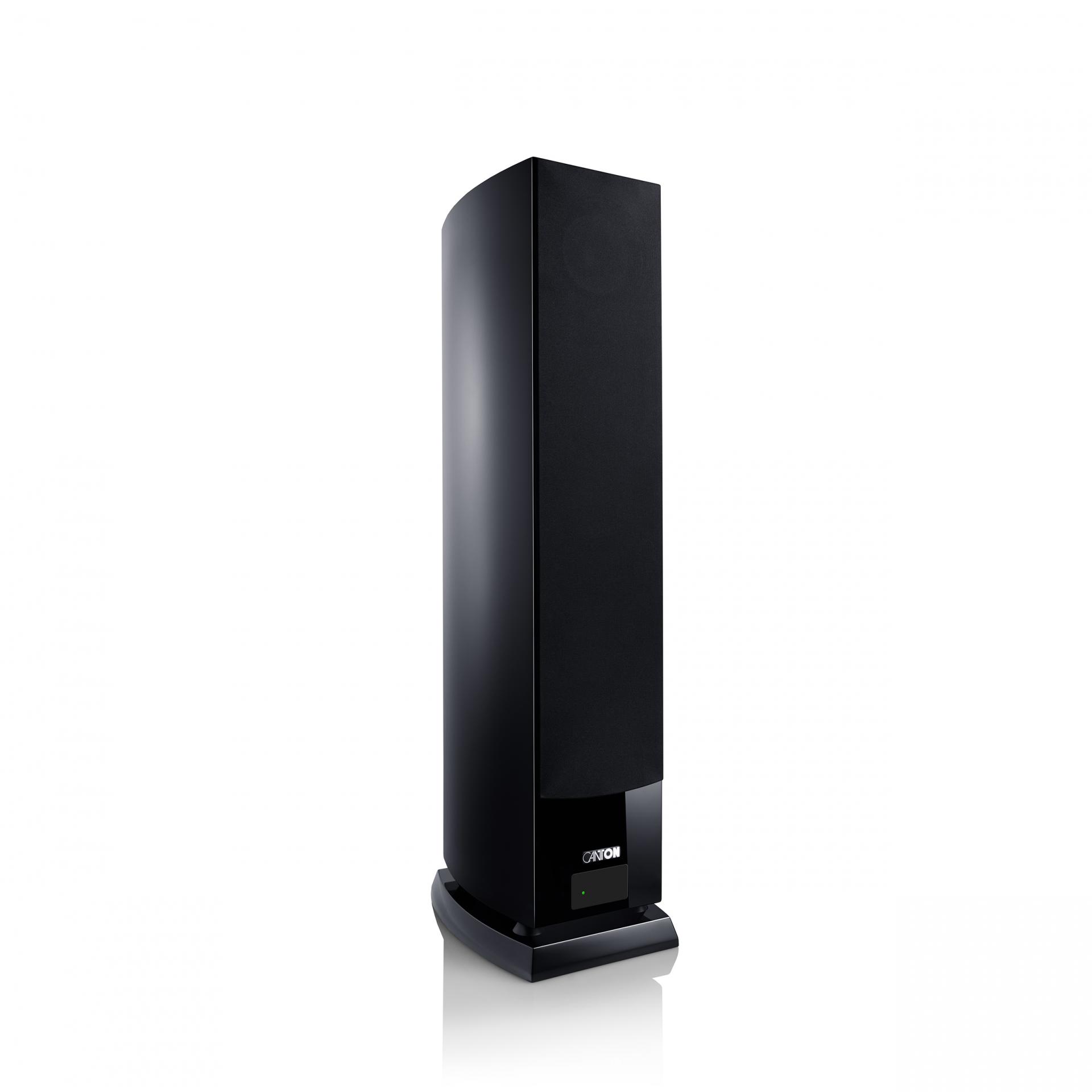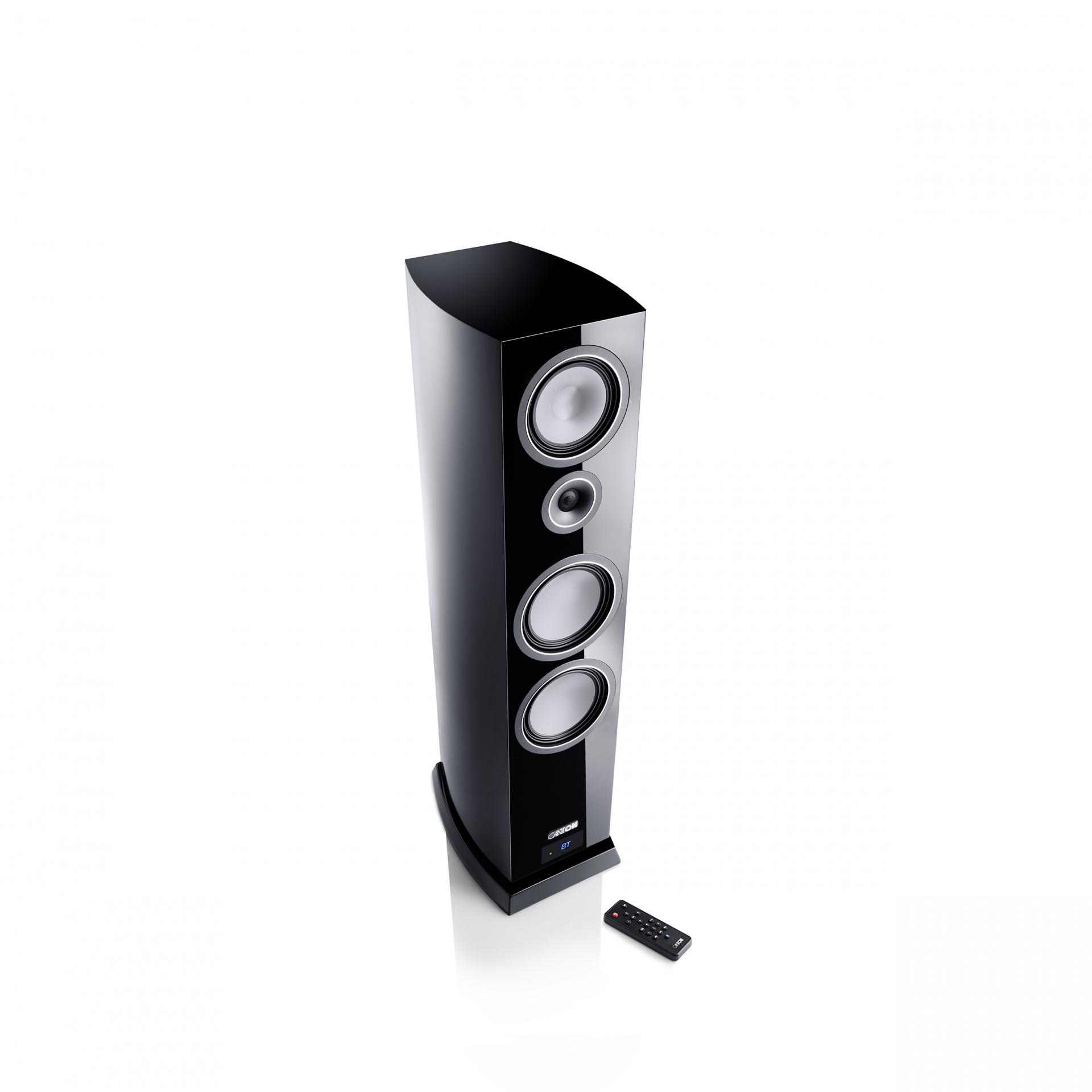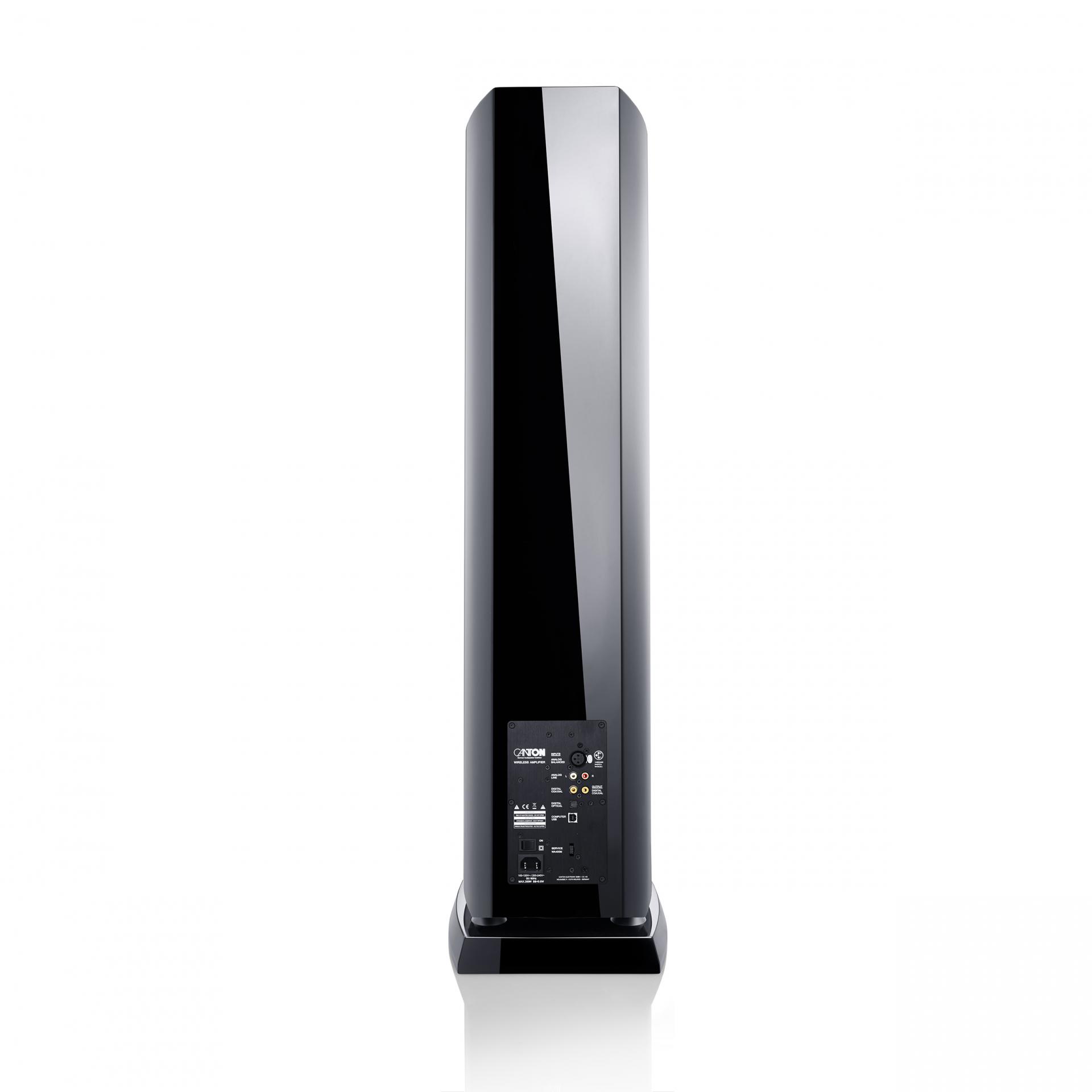 Product Data
Type : Active wireless stand speaker
Engineering Principle : 3-way bass reflex system
Systempower : 600 watts per speaker
Frequency response : 22...30.000 Hz
Crossover frequency : 180 / 3.100 Hz
Woofer : 2 x 192 mm, titanium graphite (Wave surround)
Midrange : 1 x 174 mm, titanium graphite (Wave surround, TCC)
Tweeter : 1 x 25 mm, ceramic
Connection
1 x analog input (chinch)
1 x Bluetooth® 3.0 interface (apt-X® decoding for CD quality transmission)
1 x digital input (coaxial)
1 x digital input (optical)
1 x USB input with XMOS® technology
1 x XLR (balanced)
Features
Multichannel audio formats: Dolby Audio®, DTS Digital Surround®
Internal radio network to connect to other Smart Series models
Bluetooth® Radio Technology
LED Display
Virtual Surround for stereo, music & surround sound
Virtual Center in 4.0 Home Cinema Operations
Special Features
Wireless transmission between speakers
Easy installation - a cable to the TV set, a cable to the socket
Volume adjustment per speaker
Adjusting the listening distance per speaker
Voice function - for better voice playback in stereo & surround
Equalizer - Adjustment to spatial conditions
Dynamic Range Control - Dynamic Range Setting
Sleeptimer - Set the shutdown time
IR learning function - controllable with TV/system remote control
Input Direct Choice - Ideal for remote systems
IR Deletion - Simplest Delete Unwanted Learning Functions
On and off automatically
Input Configuration – Input Naming
LipSync function - for exact language synchronization
System Volume - Adjusting the Maximum Peak
Restore factory settings – reset function
Wireless Speaker Pairing - Coupling the radio speakers
Bluetooth Select - Selects BT input automatically
Autoplay function – Automatic Bluetooth® playback
USB Playback
Fabric cover with magnetic holding
Warranty : 2 years
Dimensions (WxHxD)
B: 24.7 cm | 28.7 cm with socket
H: 110 cm with sockets and equipment feet
T: 34 cm | 38 cm with a base
Weight : 28.2 kg
Power consumption : ECO/MAN: 0,5 watts, NSB: 1,5 watts (factory setting)
Carton Content
1 x Smart Vento 9 S2 (Master)
1 x Smart Vento 9 S2 (slave)
Remote control
Power cord
Optical digital audio cable (1.5m)
Coaxial digital audio cables (1.5 m)
Analogical stereo audio cables.
Operating instructions