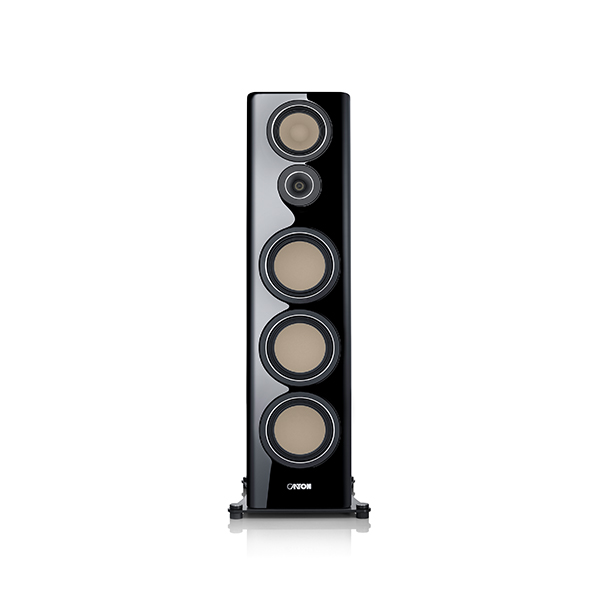 Even more volume with superior technology
For music and music enjoyment
The great success of our previous flagship A 55 from the Online Exclusive series prompted us to create an even more powerful and powerful high-end floorstanding speaker: the idea for the A 65 was born. Our goal was to create a speaker with even more bandwidth and even greater dynamics. A speaker that will captivate you with its bass potency on the one hand and inspire you with its subtlety on the other. The mighty 3-way bass reflex speaker A 65 is equipped with the best technical components - based on the drivers of our Reference K series. Three 220 mm woofers with aluminum-ceramic tungsten cones provide a breathtakingly sovereign bass reproduction in the large cabinet volume. Low-loss, triple-folded wave surrounds and the downfire bass reflex channel enable a clean and impulsive low-frequency performance. Dynamic, neutral and clear acts the 174 millimeter midrange specialist, which is also equipped with the elaborately produced high-tech membrane of aluminum ceramic and tungsten vaporization. Acoustically, our A 65 is completed by a 25 mm dome tweeter with its lightweight and dimensionally stable membrane made of aluminum oxide ceramic - optimized for the best resolution behavior and audibility of all musical details.
Developed and built in the Taunus
Our flagship A 65 is built in our factory in Weilrod, Taunus. This is how we ensure that these loudspeakers meet our enormous demands for quality and workmanship. Time-consuming listening sessions and measurements in our listening rooms and acoustics lab ensure the highest sound quality. The cabinets of the A 65 are made of high-density fiberboard (HDF). Due to the thickness of the material and the elaborate internal bracing, the speaker cabinets are enormously stable - this creates ideal conditions for acoustically clean and impulse-true reproduction. Generously rounded cabinet edges ensure modern, elegant lines and also optimize the sound dispersion of the strikingly large, 65 kilogram 3-way floor-standing loudspeakers. The seamless diamond-cut aluminum rings of our drivers and the elegantly curved aluminum base construction set visual accents. The height-adjustable, very intricately turned from solid, aluminum unit feet also show attention to detail. Elegantly adhering to their position on the baffle are the high-quality, acoustically neutral full-size fabric covers in black. Available are the high-quality processed and in a complex process multi-layer lacquered Canton A 65 in white satin and black "high-gloss".
Innovative technology for the best sound
Solid, multi-stiffened and multi-layer lacquered cabinets made of high-density fiberboard, high-end speaker drivers from our Reference K models, sound-optimized, long-term stable crossover components and the solid aluminum base construction characterize our A 65. Added to this is the high-quality internal cabling with the CantoLink 400 loudspeaker cable developed by us - to ensure the highest fidelity. The A 65 is equipped with a high-quality biwiring/biamping connection terminal: this allows the low-frequency and mid-high ranges to be driven by different amplifiers or connected separately using specialized cables. The 24-carat gold-plated, solid screw terminals hold cable cross-sections of up to 10 mm² and can accommodate cable lugs or banana plugs if desired - for perfect signal transmission to your amplifier.
Perfect complement
For our A 65, you should rely on a very high-quality cable for sound reasons - like the CantoLink 600, which we offer in our online store. It was developed for us, by the world-renowned cable manufacturer in-akustik. The cable consists of two stranded wires with an effective cable cross-section of 2 x 5 mm². The symmetrical, lowinductance design of the CantoLink 600 not only enables homogeneous high-frequency reproduction - it also impresses with its tight, dynamic and very clear sound.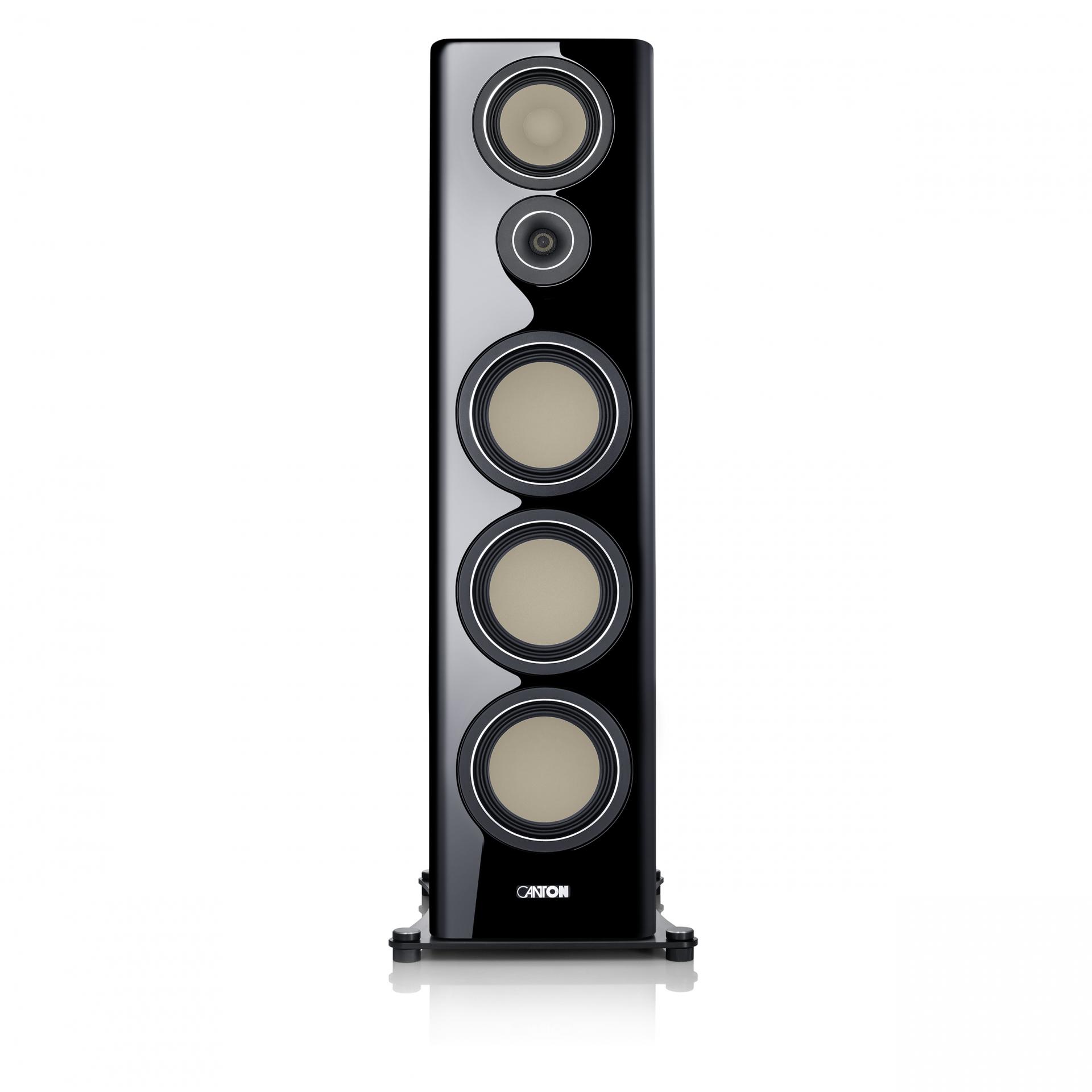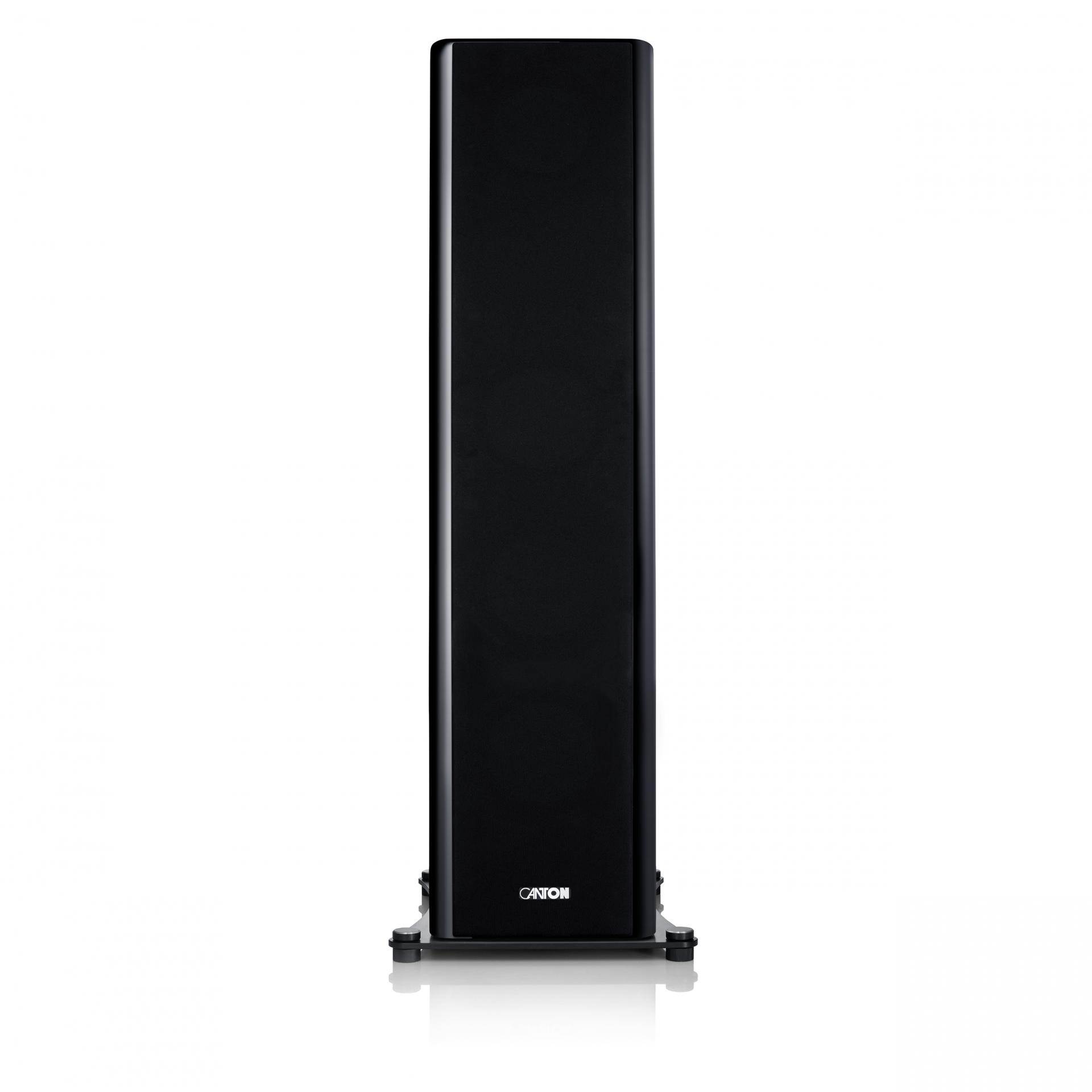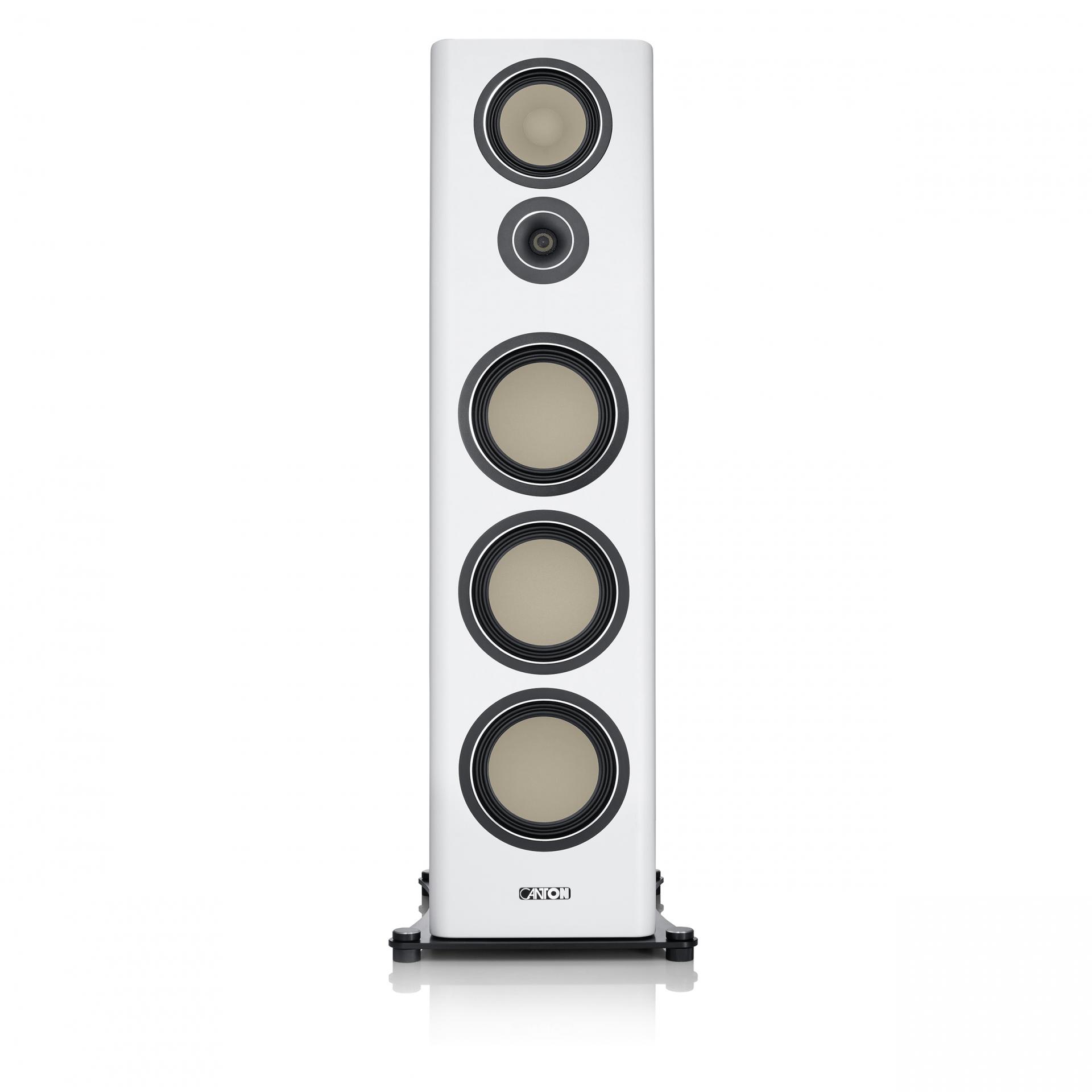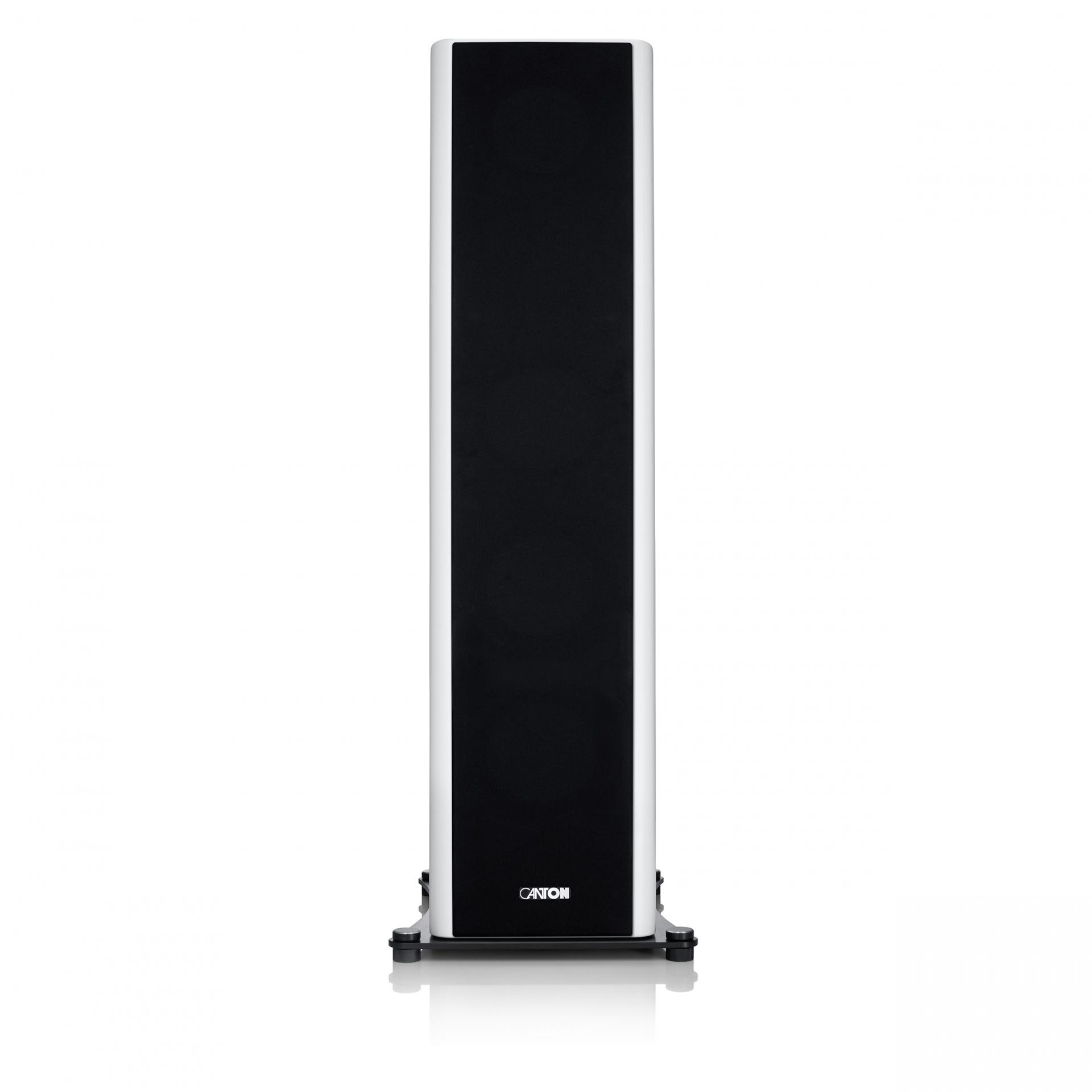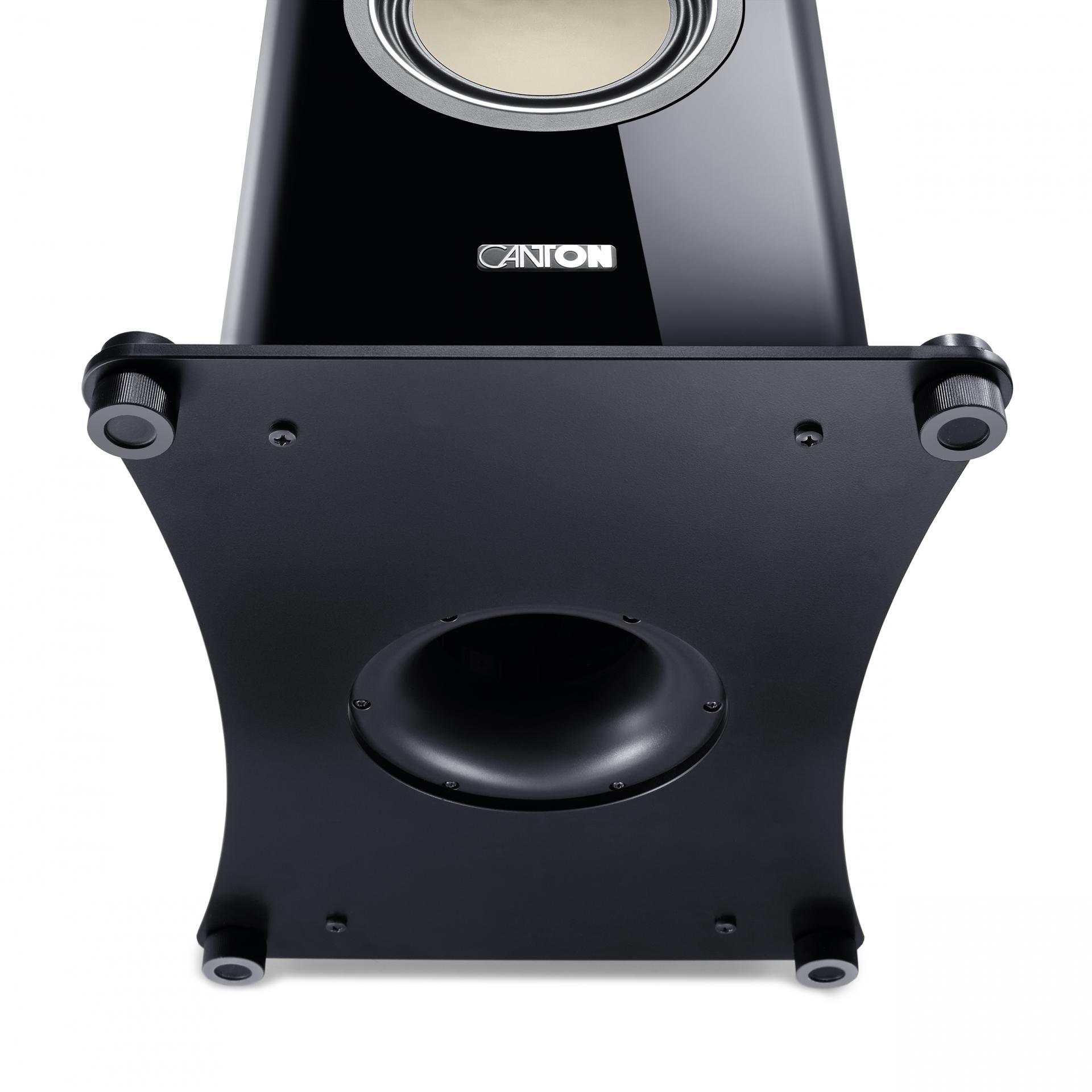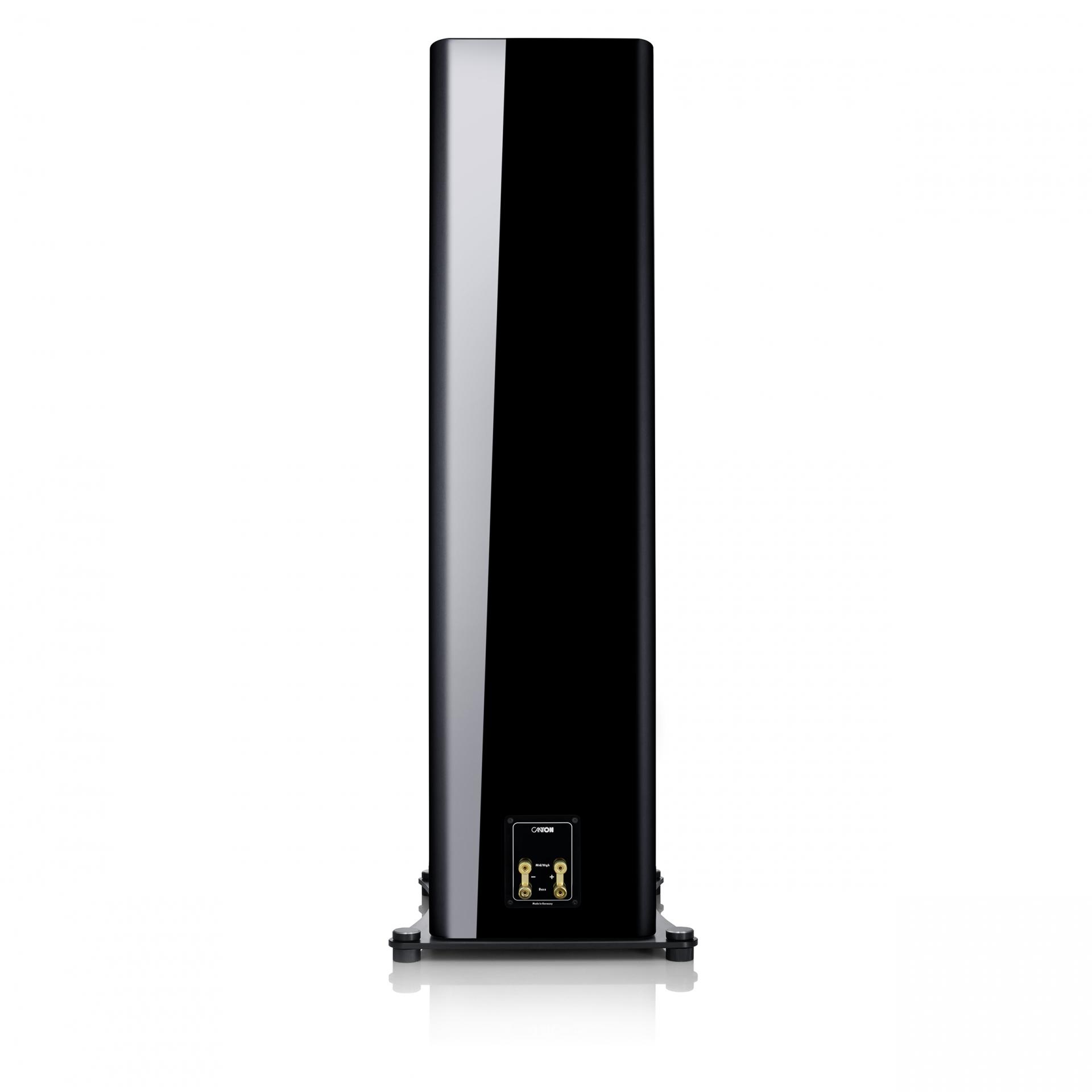 Product Data
Type : Floor standing speaker
Engineering Principle : 3-way bass reflex system
Nom. /Music power handling : 430 / 750 watts
SPL (1 watt/1m) : 88.5 db
Frequency response : 18…40.000 Hz
Crossover frequency : 180 / 3.000 Hz
Woofer : 3 x 220 mm (8.7"), Aluminum ceramic tungsten
Midrange : 1 x 174 mm (6.8"), aluminum ceramic tungsten
Tweeter : 1 x 25 mm (1"), ceramic
Nominal Impedance : 4...8 Ohm
Special Features
Gold-plated bi-wiring/bi-ampening connection terminal
CantoLink 400 internal cabling
Aluminium base construction
DC technology
Fabric cover with magnetic holder
Height-adjustable unit feat
Warranty : 5 years
Dimensions (WxHxD)
W: 30 cm (11.8") | 40 cm (15.7") with base
H: 121 cm (47.6") with base and equipment feet
D: 53 cm (20.9") | 56 cm (22") with base
Weight : 65 Kg
AV receiver and stereo receiver