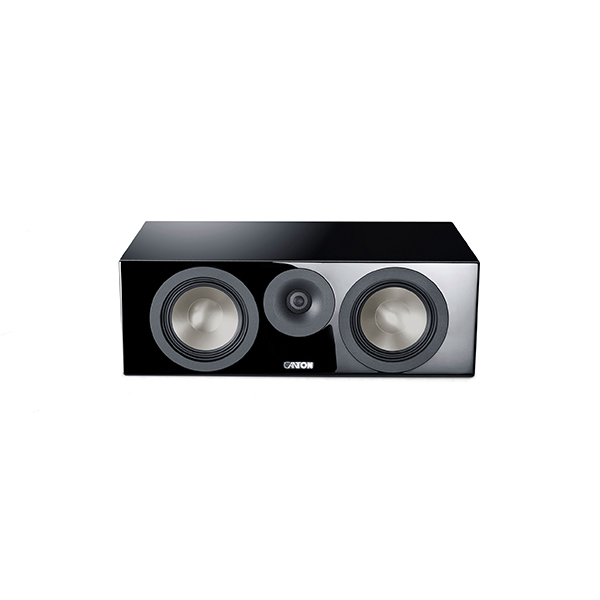 Simple design and outstanding technology
For music and movie
Whoever says A, must also say B, we thought: it was time to launch the new B speaker series, which complements our successful A models and, just like this one, is offered exclusively in our online shop. Our brand-new B-series not only looks beguilingly good, it also scores with an outstanding price/performance ratio. The passive B 50 centre speaker is a formidable 3-way speaker whose harmonious proportions make it ideal for televisions of all sizes. With the 154 mm drivers in a twin pack and the 25 mm tweeter, the centre offers the best Canton sound and high power handling with outstanding dynamic capabilities. It harmonises perfectly with its B-series siblings: the B 30 compact loudspeaker and the B 100 floorstanding loudspeaker. The B-series speakers become a powerful and splendid sounding home cinema system when extended with the highly dynamic SUB 12 R subwoofer.
Simply elegant
The design of the B 50 centre shines with its harmonious proportions and the noble high-gloss lacquer surfaces in black or white. As with all family members of the B series, the design of the B 50 is simple and elegant, which ensures good integration possibilities in any living space. The immaculately applied lacquer surfaces and the front design without any visible screws make the Center B 50 a noble piece of acoustic furniture. Placed directly underneath a television or screen, it cuts a perfect figure - visually and acoustically. Our solid speaker stands LS 300 or LS 660 are ideal for free placement in the room at an acoustically optimal height. The B 50 centre is supplied with an attractive full-size fabric cover that adheres magnetically to the baffle.
Well selected
For the Center B 50, our developers have chosen the very finest technology that is unparalleled in this price class. The titanium diaphragms for the bass driver and midrange driver are light yet very stable, allowing the center speaker to play precisely and impulse-true. Thanks to the triple-folded wave beads, the center acts wit low distortion and offers enormous resolution in the mids and high dynamics in the bass. The accurately resolving tweeter with powerful drive and 25 mm ceramic dome tweeter complements the driver duo perfectly. The tweeter uses the acoustically beneficial properties of our Transmission Front Plate to optimize sound dispersion.
High quality equipment
We equip our B 50 with a gold-plated connection terminal which ensures optimum signal transmission to the connected amplifier. For a perfect connection to your amplifier, we recommend the CantoLink 400 speaker cable, which is available in our online shop. This is a proprietary, six-core high-end speaker cable with a special core and jacket - for the best possible sound quality. Two generously dimensioned bass reflex channels on the back of the housing extend the bass reproduction downwards and increase the dynamics of the centre. They are rounded on both sides to avoid flow noise. The high-quality and acoustically neutral fabric cover in black conceals the direct view of the technology if desired and is elegantly held in place on the baffle by magnetic fastening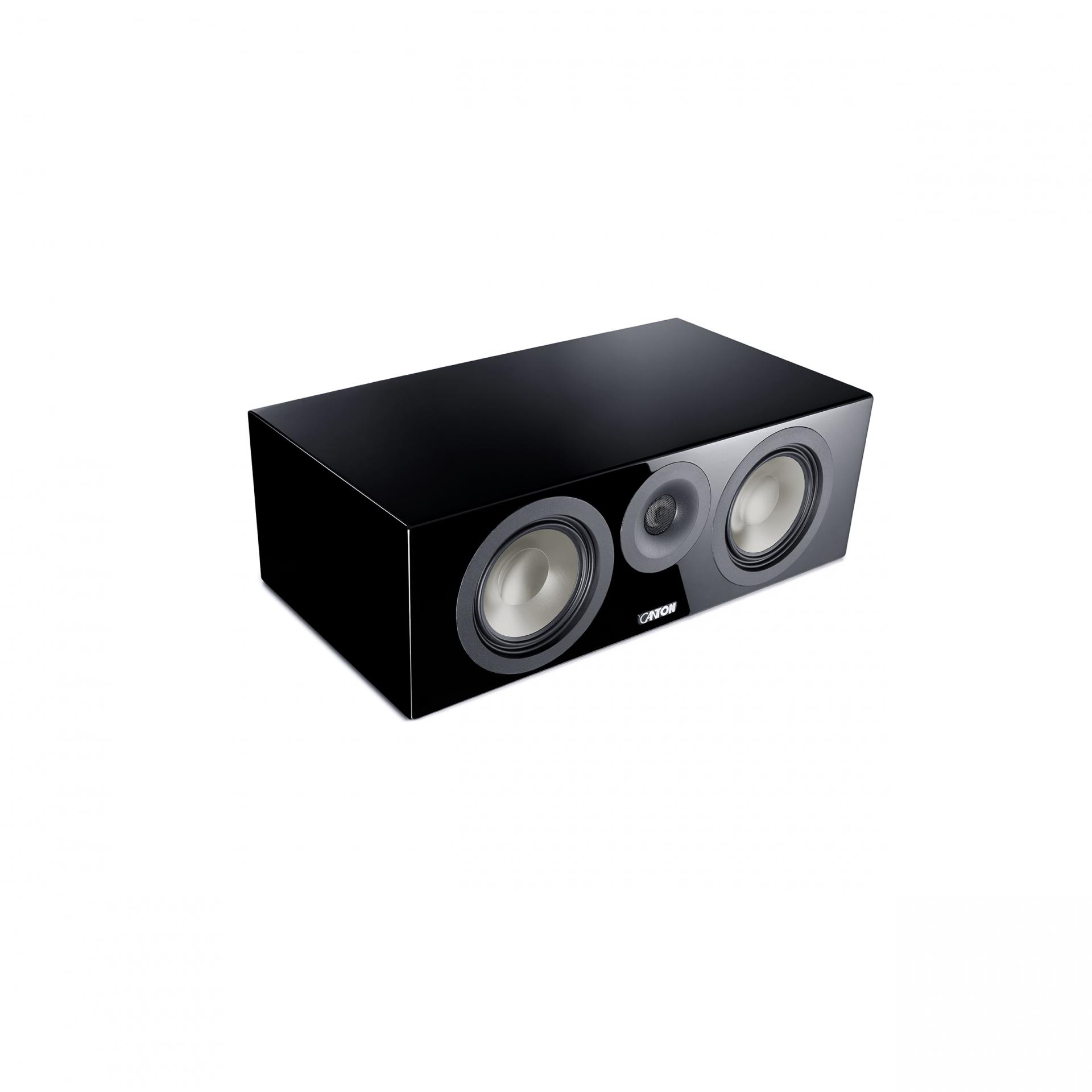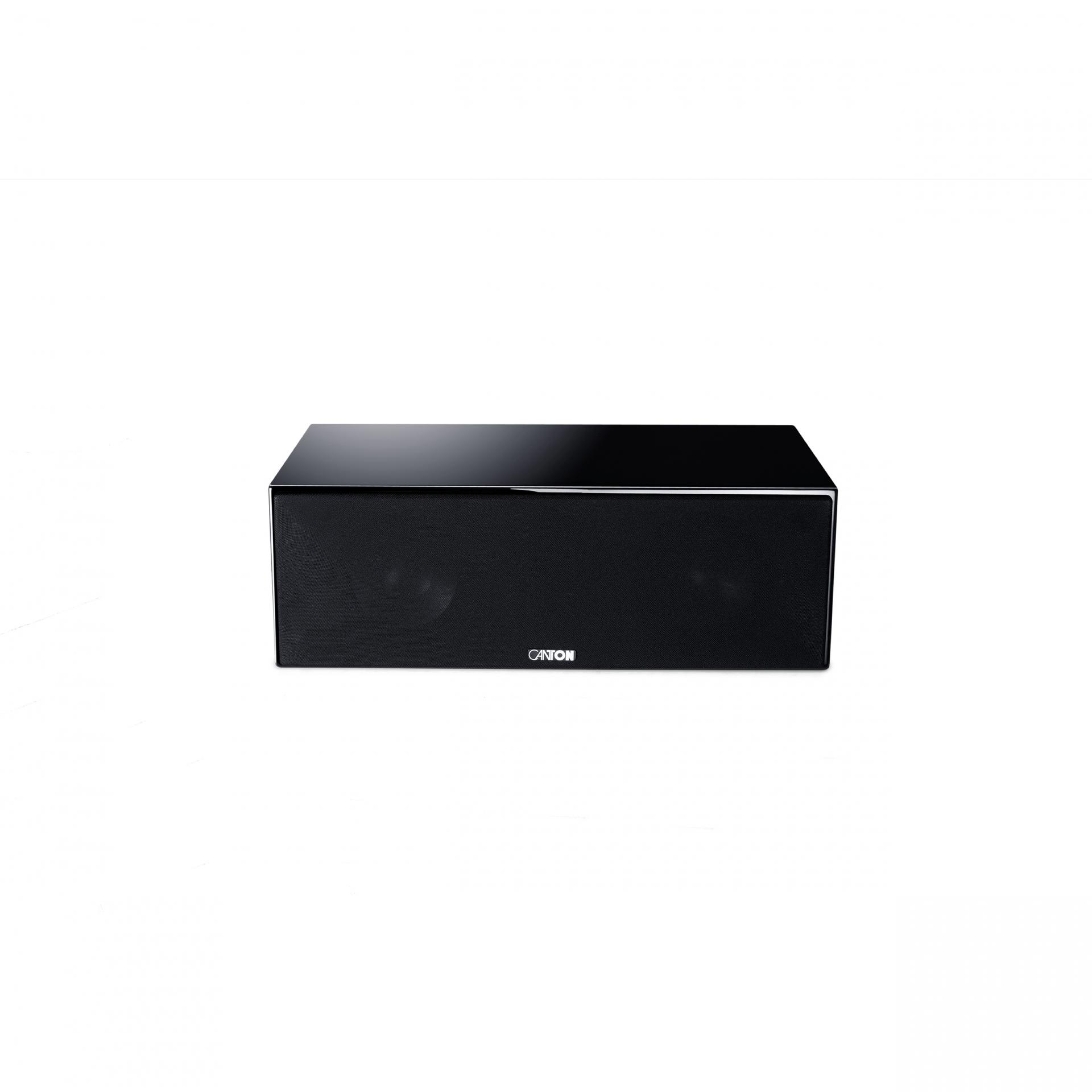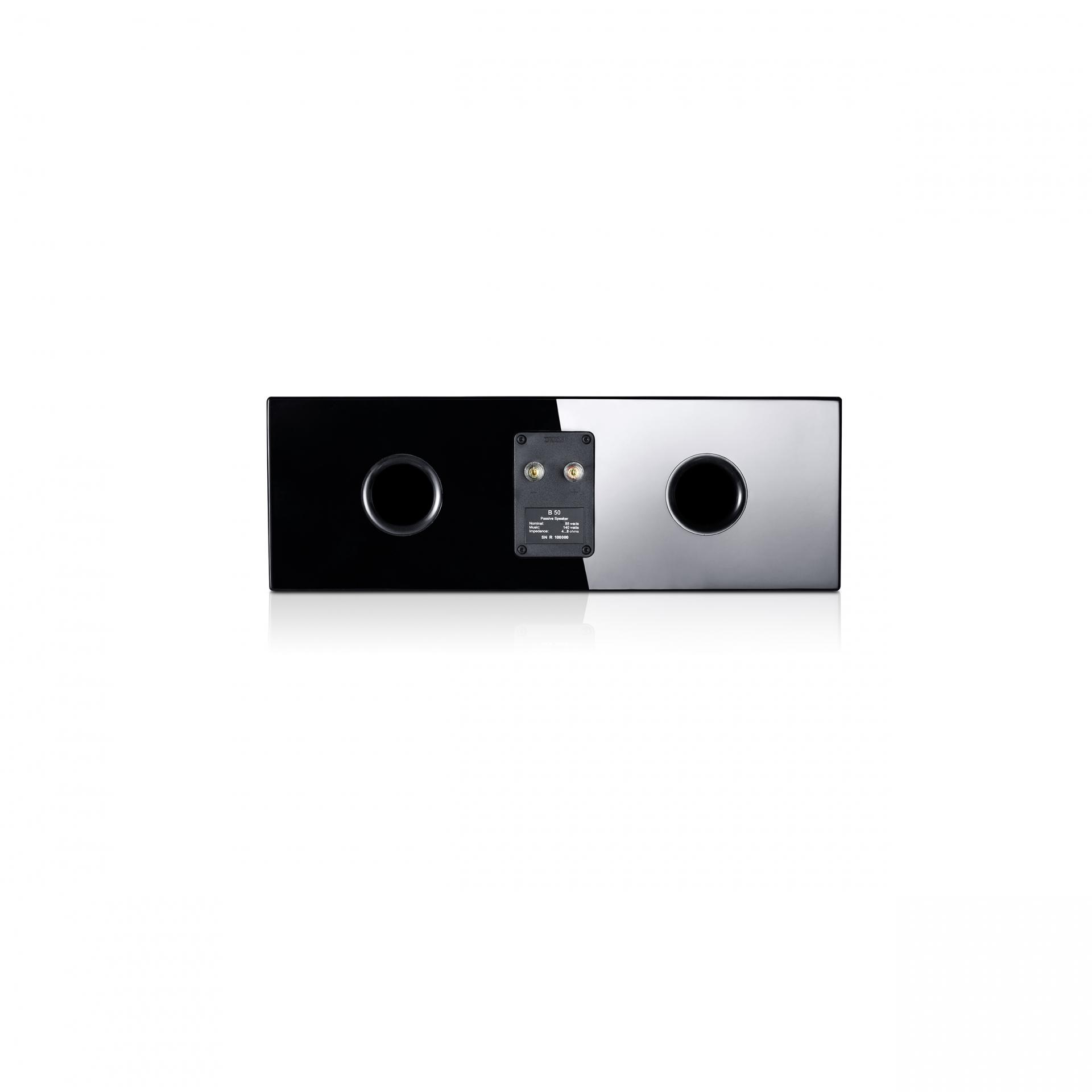 Product Data
Type : Center speaker
Engineering Principle : 3-way bass reflex system
Nom. /Music power handling : 85 / 140 watts
SPL (1 watt/1m) : 87.5 db
Frequency response : 32…40.000 Hz
Crossover frequency : 350 / 3.000 Hz (adjustable)
Woofer : 1 x 154 mm, Titanium (Wave surround)
Midrange : 1 x 154 mm, Titanium (Wave surround)
Tweeter : 1 x 25 mm, ceramic
Special Features : Magnetized Fabric Cover
Warranty : 5 years
Nominal Impedance : 4...8 Ohm
Dimensions (WxHxD)
W: 50 cm
H: 17 cm
D: 27 cm
Weight : 9.2 Kg
Available accessories
Loudspeaker stand LS 300
Loudspeaker stand LS 660
Carton Content
B 50 Center
4 x device feet
Operating instructions