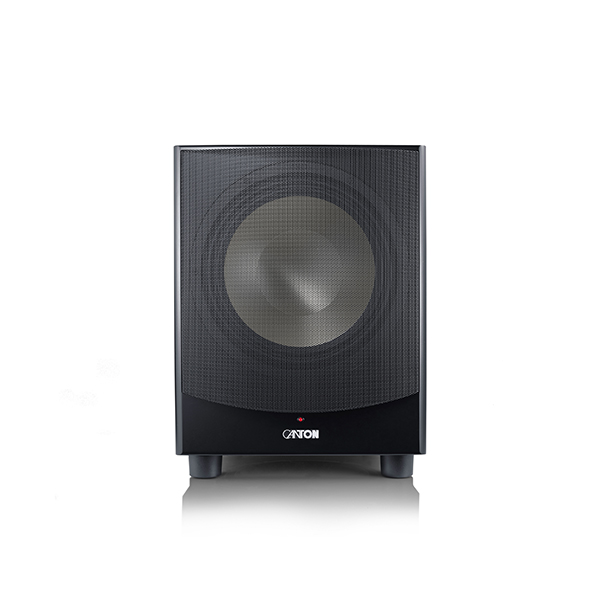 Music and movie
Our subwoofer SUB 300 helps you to experience your music and films in a new way, because not only listening to music and films but also feeling them makes the listening pleasure really come alive. In spite of its attractively low price, we equip the SUB 300 with high-quality technology to enable a convincing low-frequency performance in your home. The bass dynamics and depth of the active subwoofer are absolutely exemplary. 350 watts of amplifier power are available to the subwoofer with 308 mm bass chassis. The passive membrane on the underside of the SUB 300 extends the subwoofer's depth and overall dynamics. A particularly useful feature further distinguishes the SUB 300: with the Room Compensation switch, the active subwoofer always offers the best bass performance - no matter where you place it in the living room.
Outstanding technology
The SUB 300 active subwoofer from Canton works according to the bass-reflex principle with downfire passive radiator. To guarantee precise mechanical performance, it is equipped with a generously dimensioned drive unit including the latest generation of wave beading technology. The multi-folded wave bead allows for a much larger excursion and reduces sound distortion compared to conventional beads. Titanium graphite is used as diaphragm material. The SUB 300 in the classic cube design has a powerful 380 watt power amplifier with high- and low-level inputs and provides an enormous bass foundation despite its living room-friendly dimensions. The acoustically neutral metal grille enhances the subwoofer even further and provides solid protection for the diaphragm without affecting the sound of the SUB 300.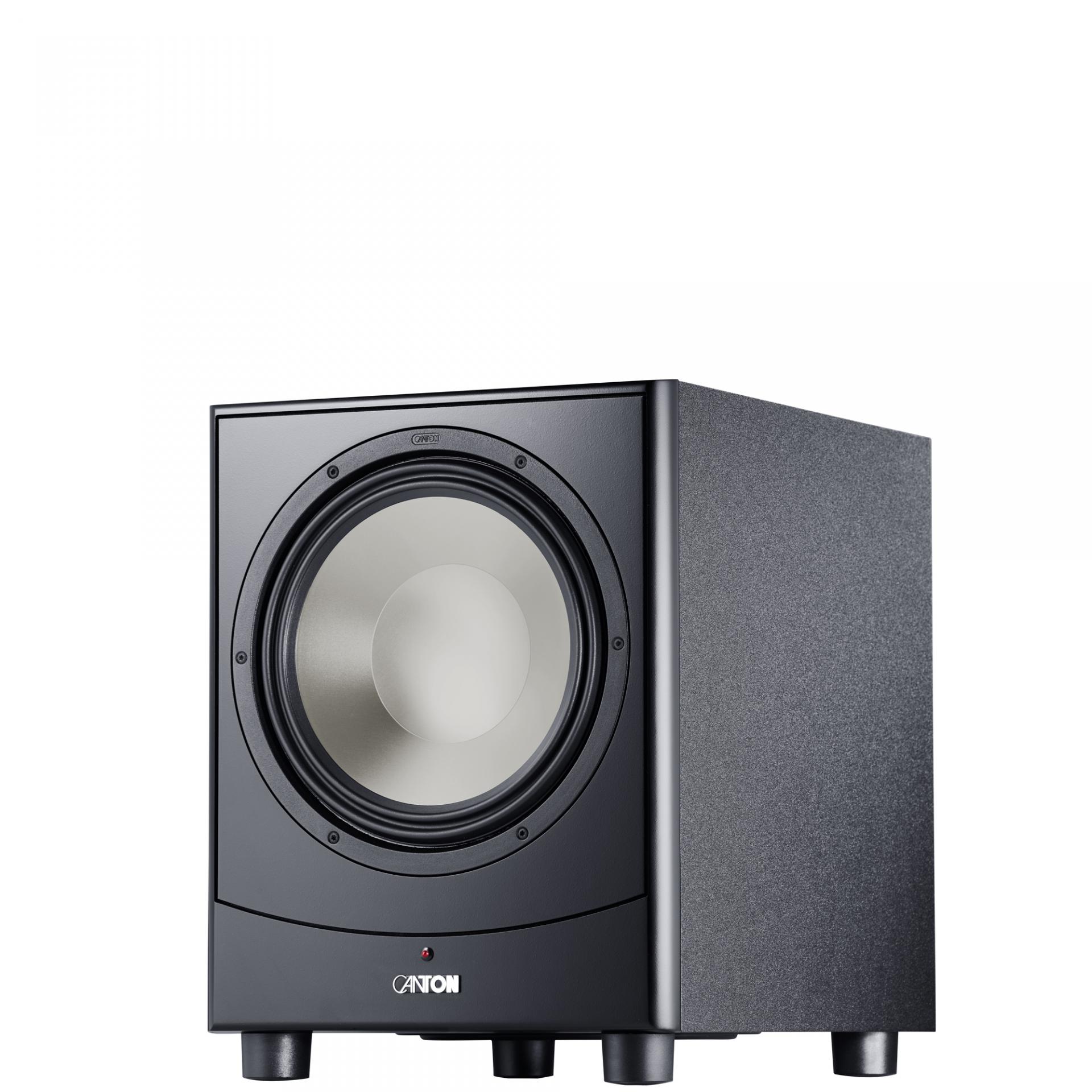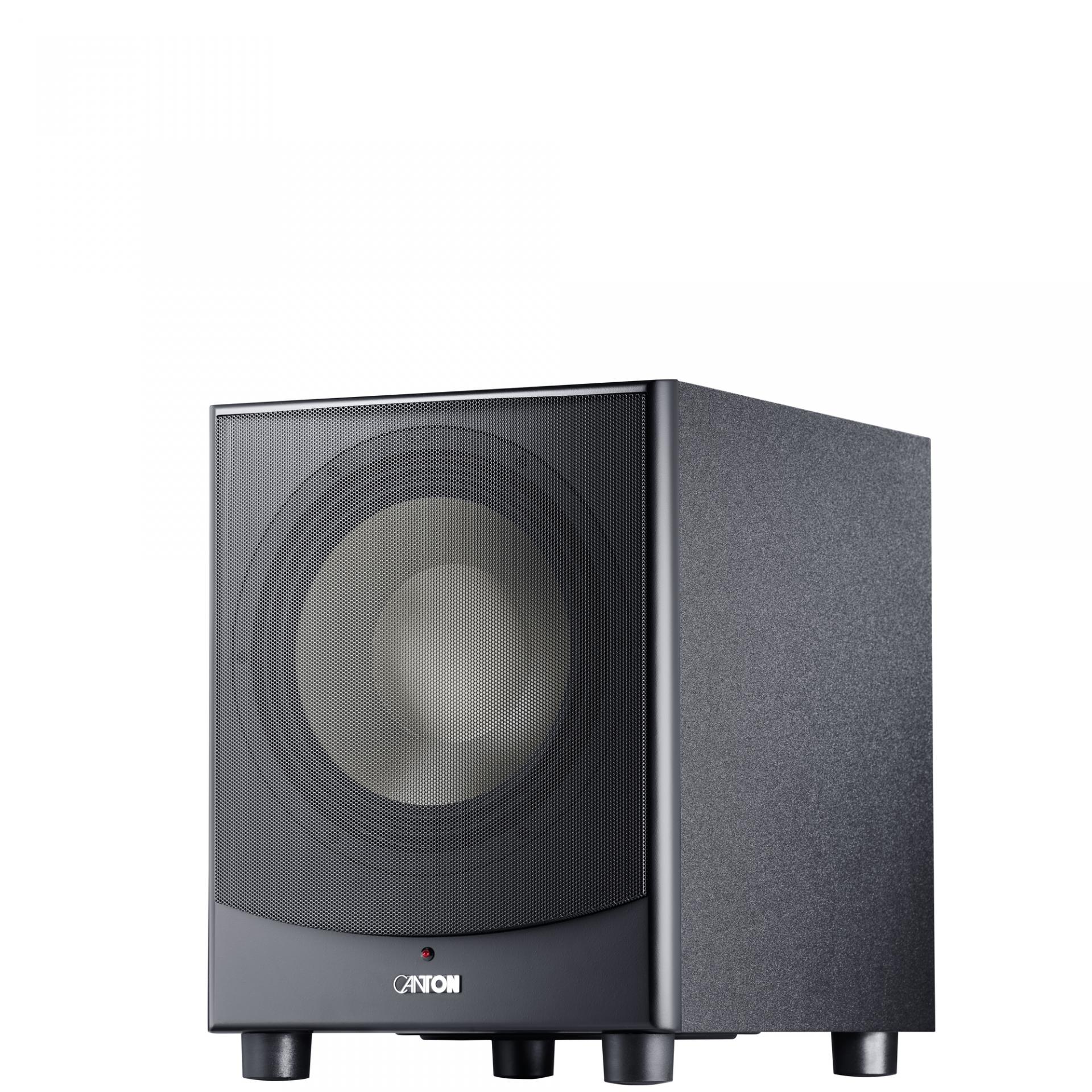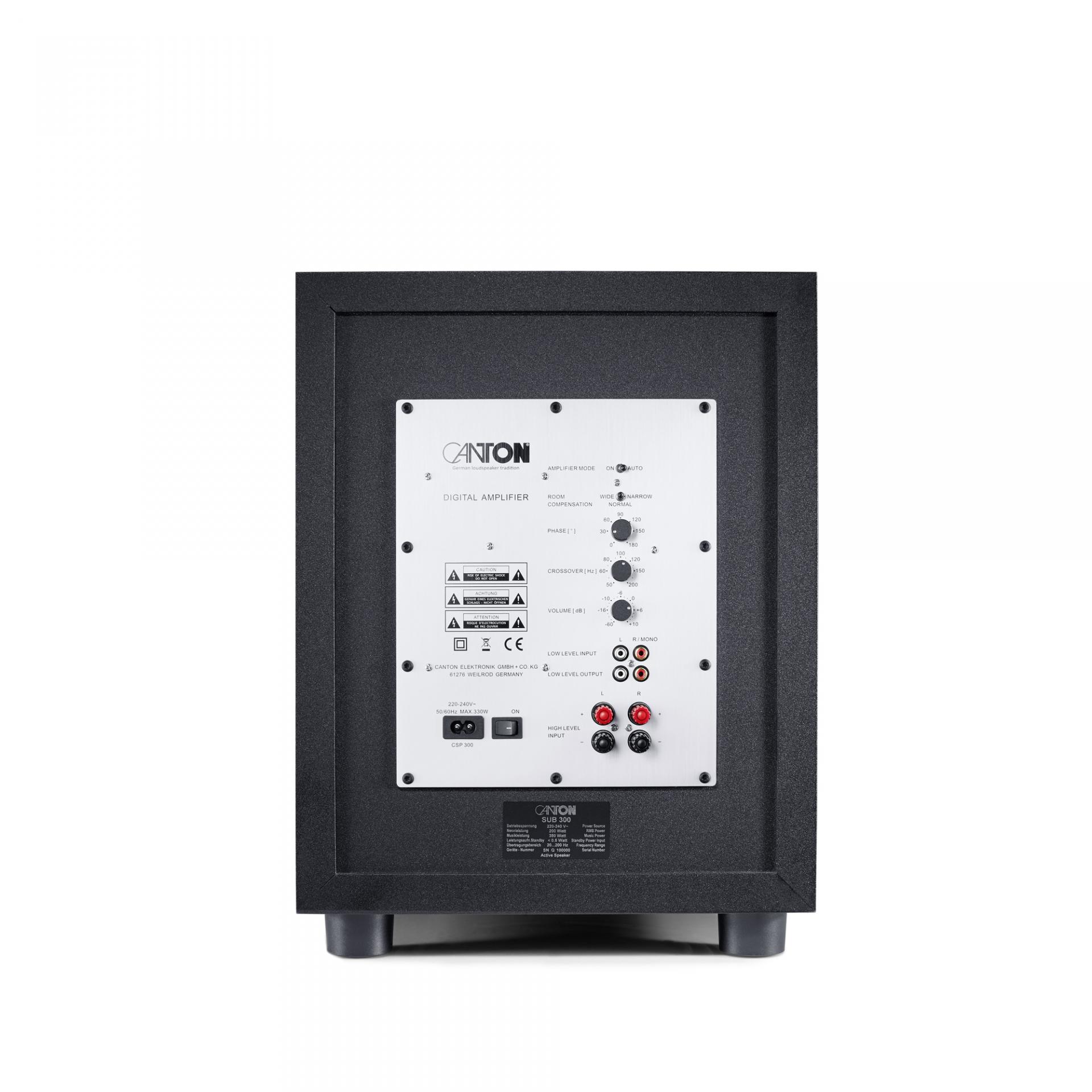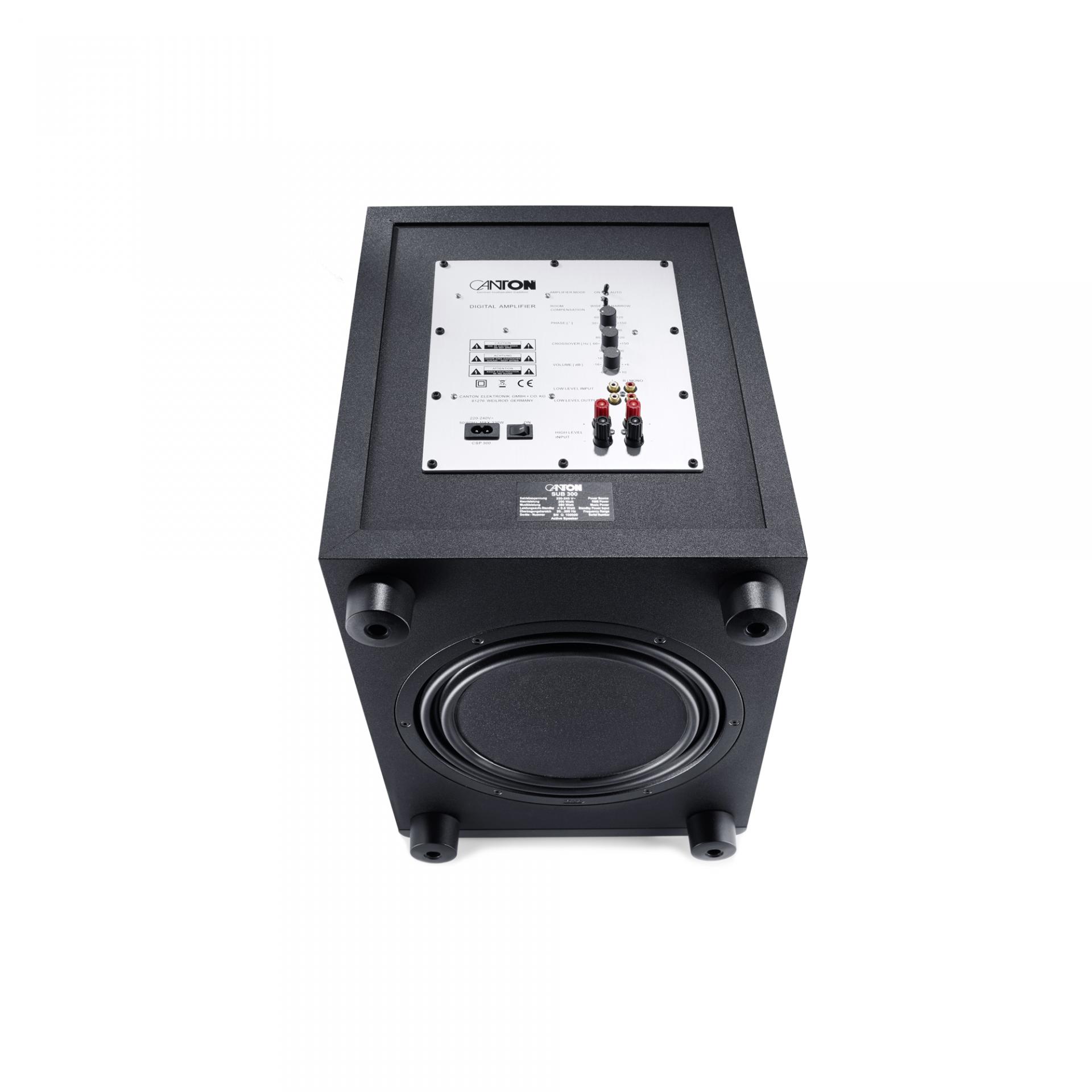 Product Data
Type : Active subwoofer system
Engineering Principle : Bass reflex with passive membrane
Nom. /Music power handling : 200 / 350 watts
Crossover frequency : 50...200 Hz (adjustable)
Woofer
1 x 310 mm (12.2"), Aluminium (Wave-Surround)
1 x 310 mm (12.2"), Aluminium (passive)
Connection
2 x high level inputs (loudspeakercable)
2 x low level inputs (Cinch)
Special Features
Automatic on/off switch
adjustable volume
adjustable phase limiter
adjustable crossover frequency
Warranty : 2 years
Dimensions (WxHxD) : 36 x 48 x 50 cm (14.2'' x 18.1'' x 19.7'')