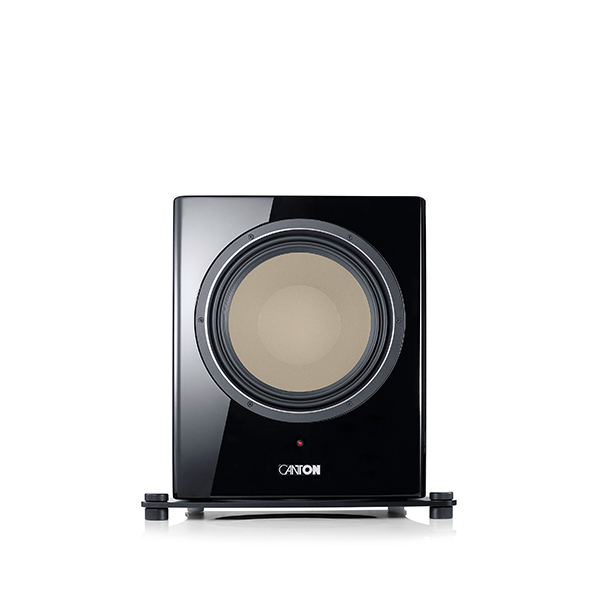 Powerful support
For music and movie
The A 45 SUB is a powerful active subwoofer that we have equipped with our largest amplifier electronics, including bass management and radio remote control. It can thus support your home cinema set or stereo system with the deepest bass in an impressive way. Its 12-inch driver with ceramic tungsten cone is suspended in our patented triple-folded wave surround. It provides extreme dynamic capabilities, as it can handle even enormous diaphragm deflections in film mode without complaint. Of course, this subwoofer is also ideally suited to support a stereo hi-fi system, with accurate drawing of all bass structures. Thanks to its design principle - bass reflex with a downfire passive membrane - the powerful subwoofer has pleasingly compact dimensions without having to make sound compromises. The cabinet is of high-quality workmanship, elaborately painted and available in white silk matt and black high-gloss.
System an components
The bass of the subwoofer reaches down to enormously low 18 Hertz. The subwoofer's extremely powerful 750 Watt digital power amplifier is equipped with high- and low-level inputs. Thanks to the DSP built into the A 45 SUB and its four pre-programmed sound profiles, the subwoofer can be easily adapted to the acoustic conditions of the room. The presets can be called up conveniently from the listening position by remote control. The volume level, phase adjustment and crossover frequency (50...200 Hz) as well as the practical automatic switch-on/switch-off function can also be controlled by radio. The active module is also equipped with a low-level output for connecting a further subwoofer. On its four unit feet with height adjustment and rubber coating, the 35 kilogram subwoofer stands securely on any surface. The acoustically neutral full-size fabric cover in black conceals a direct view of the technology if required and holds the subwoofer elegantly in place on the solid baffle by means of a magnetic fastening.
A strong team
With its 750 Watt digital output stage, the A 45 SUB offers enormous power reserves for all purposes – stereo as well as multi-channel. Thanks to its clever room adjustment, which can be set from the listening position by radio remote control, the A 45 SUB is extremely flexible in handling. Whether you choose to place the subwoofer close to a wall or freely in your listening room is entirely up to you - the four presets make it possible. You can either integrate the A 45 SUB perfectly into an existing home cinema system or combine it with the jointly developed passive loudspeakers of the A 45 series (A 45 - floorstanding loudspeaker; A 45 BS - compact loudspeaker; A 45 CS - centre loudspeaker; A 45 AR - atmos loudspeaker) to create a home cinema set with a top-class sound that sets an absolute benchmark in its price class.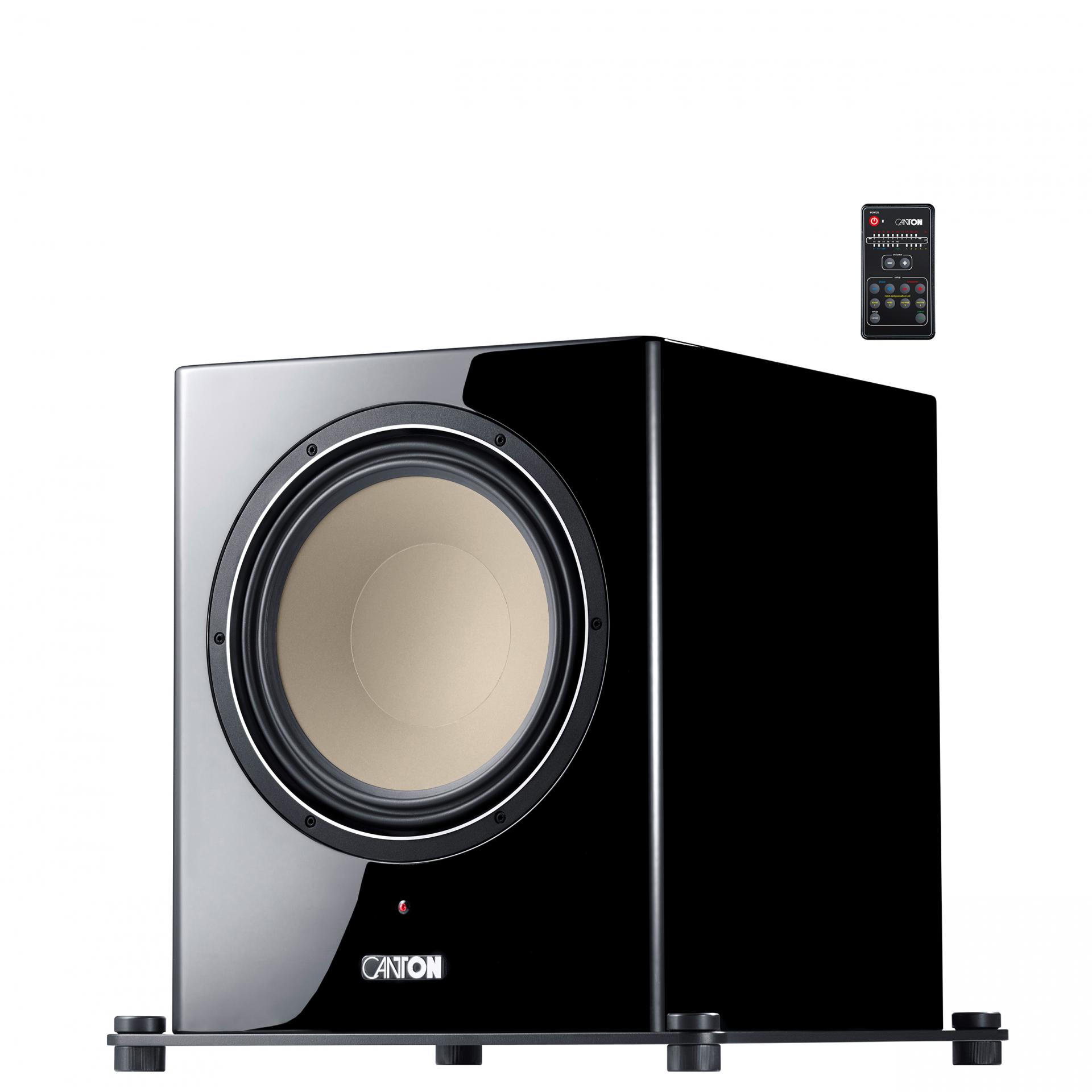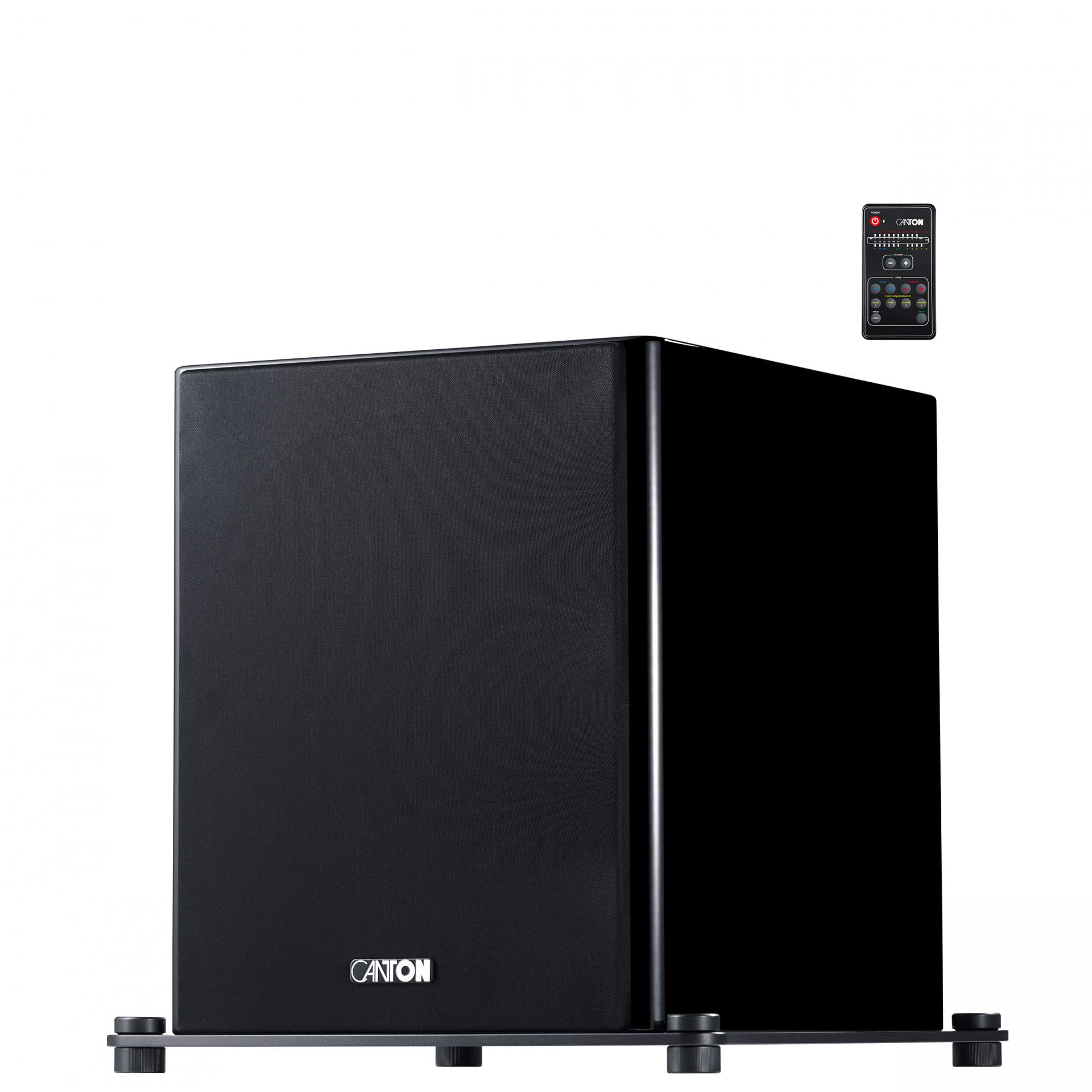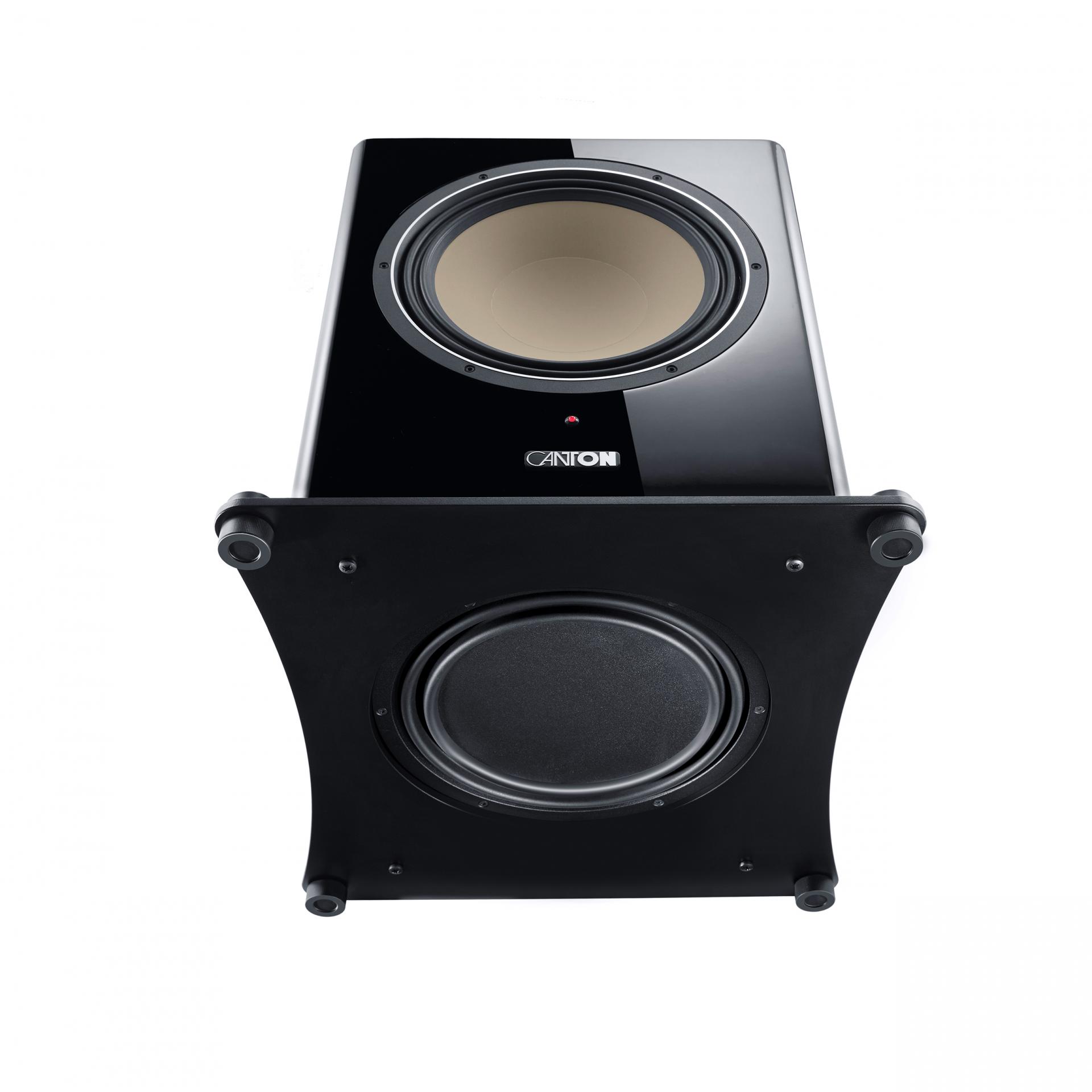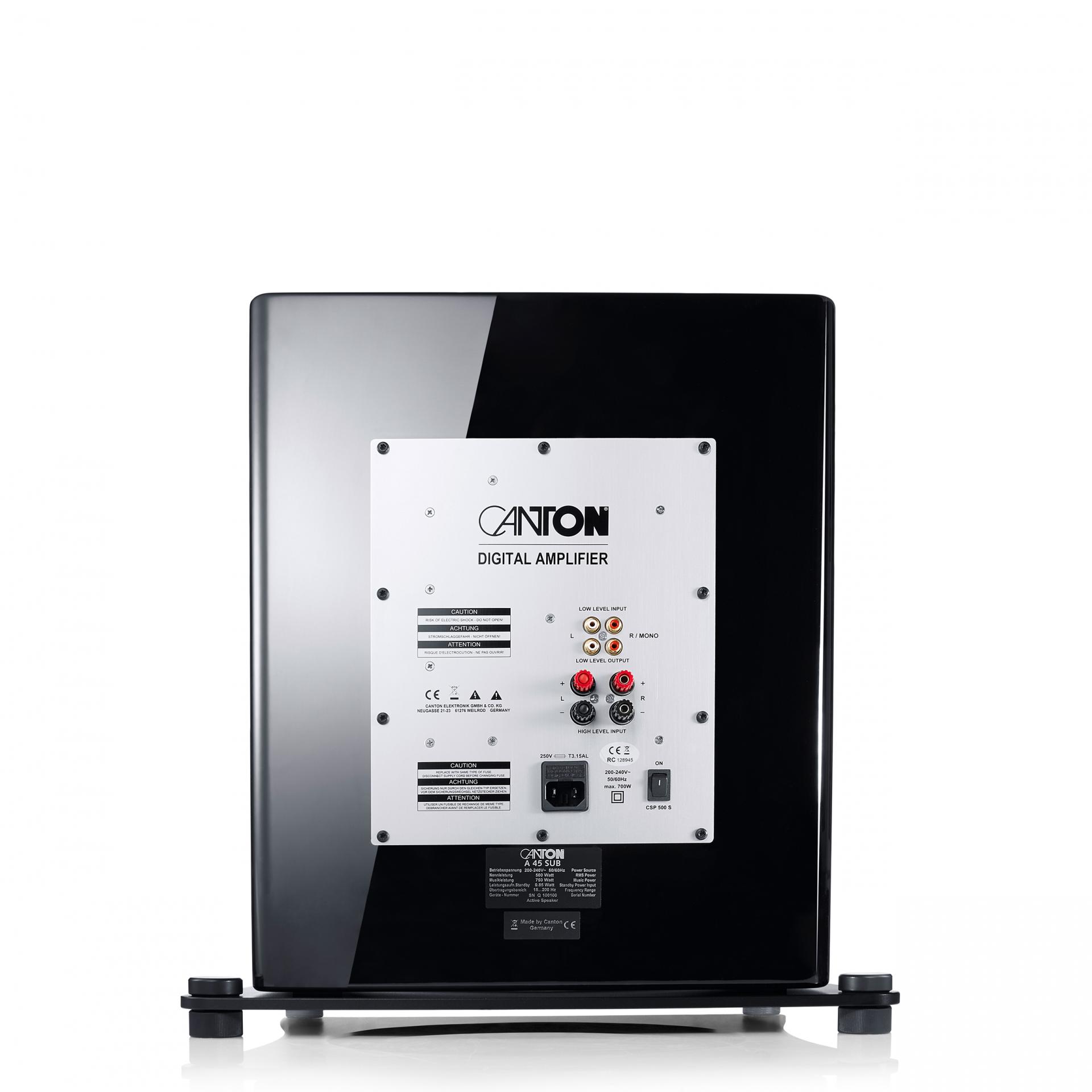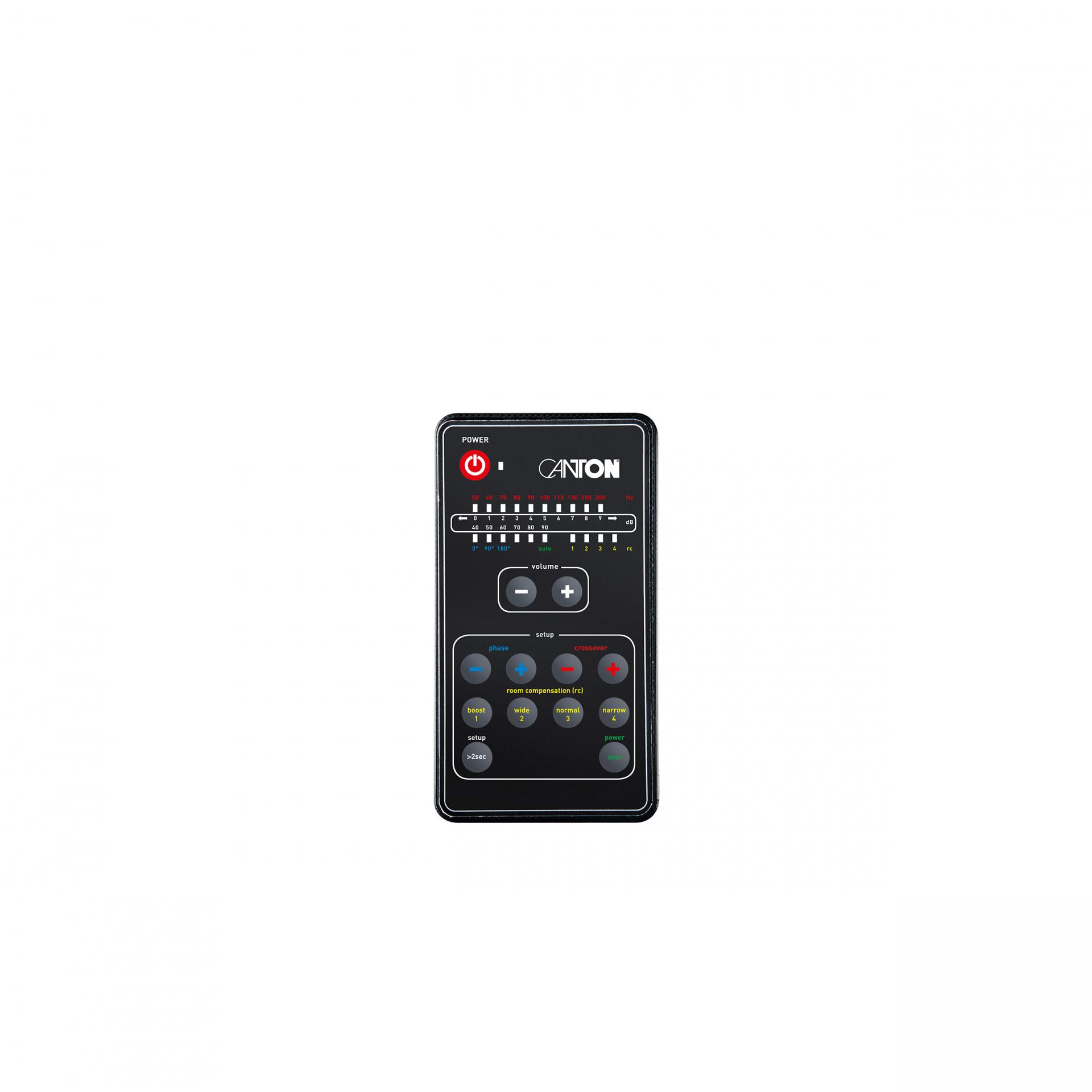 Product Data
Type : High-End active subwoofer
Engineering Principle : bass reflex system with passive membrane
Nom. /Music power handling : 500 / 750 watts
Frequency response : 18…200 Hz
Crossover frequency : 55…200 Hz (adjustable)
Woofer
1 x 310 mm (12'') aluminium-ceramic-tungsten
1 x 310 mm (12'') cellulose-graphit (passive)
Connection
2 high level inputs (loudspeaker cable)
2 low level inputs (chinch)
Features
Automatic on/off switch
IR remote
adjustable volume
Adjustable phase limiter
Adjustable crossover frequency
Special Features : Bass-Guide
Dimensions (WxHxD)
42 x 54 x 50 cm
16.5'' x 21'' x 19.7
Weight : 33 Kg
Carton Content
A 45 SUB
remote control
magnetic holding device control
manual