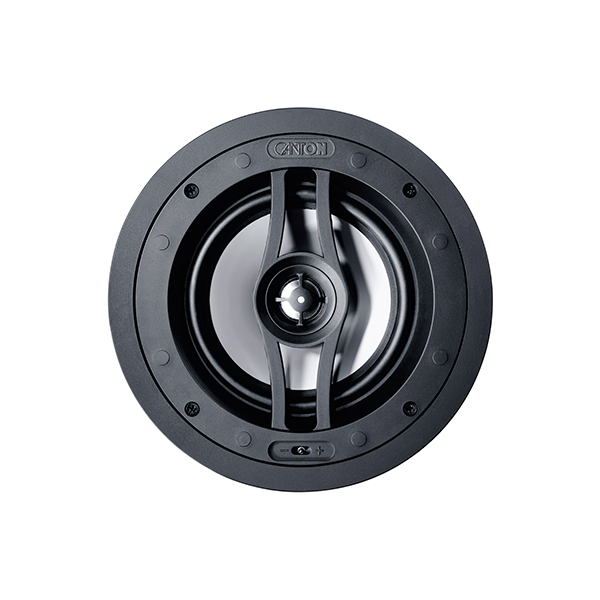 Swivel-mounted tweeters
The tweeters can be swiveled, so they can be precisely aimed, which allows even more flexibility in the choice of installation location.
Tweeter level adjustment
The tweeter level adjustment compensates for the acoustic disadvantages of difficult installation locations and allows the loudspeakers to be adjusted on an individual basis.
Magnetic grille mounting
The loudspeakers of the 800 and 900 Series offer the elegant solution of magnetically secured covers.
Easy-Link
The practical "Easy-Link" connections ensure that the speaker cables can be connected easily and with long-term stability.
Paintable grilles
The grills of these recessed loudspeakers can be painted, which means they can be used to provide specific colour accents or hidden discreetly on the wall.
Template
The template supplied enables the panel tobe lined up perfectly onto the wall.
Easy installation
Thanks to optimised construction a overhead installation is very easy.
CFB Flex Bracket
The practical CFB Flex Bracket serves as a place marker during construction and is available for all InCeiling systems.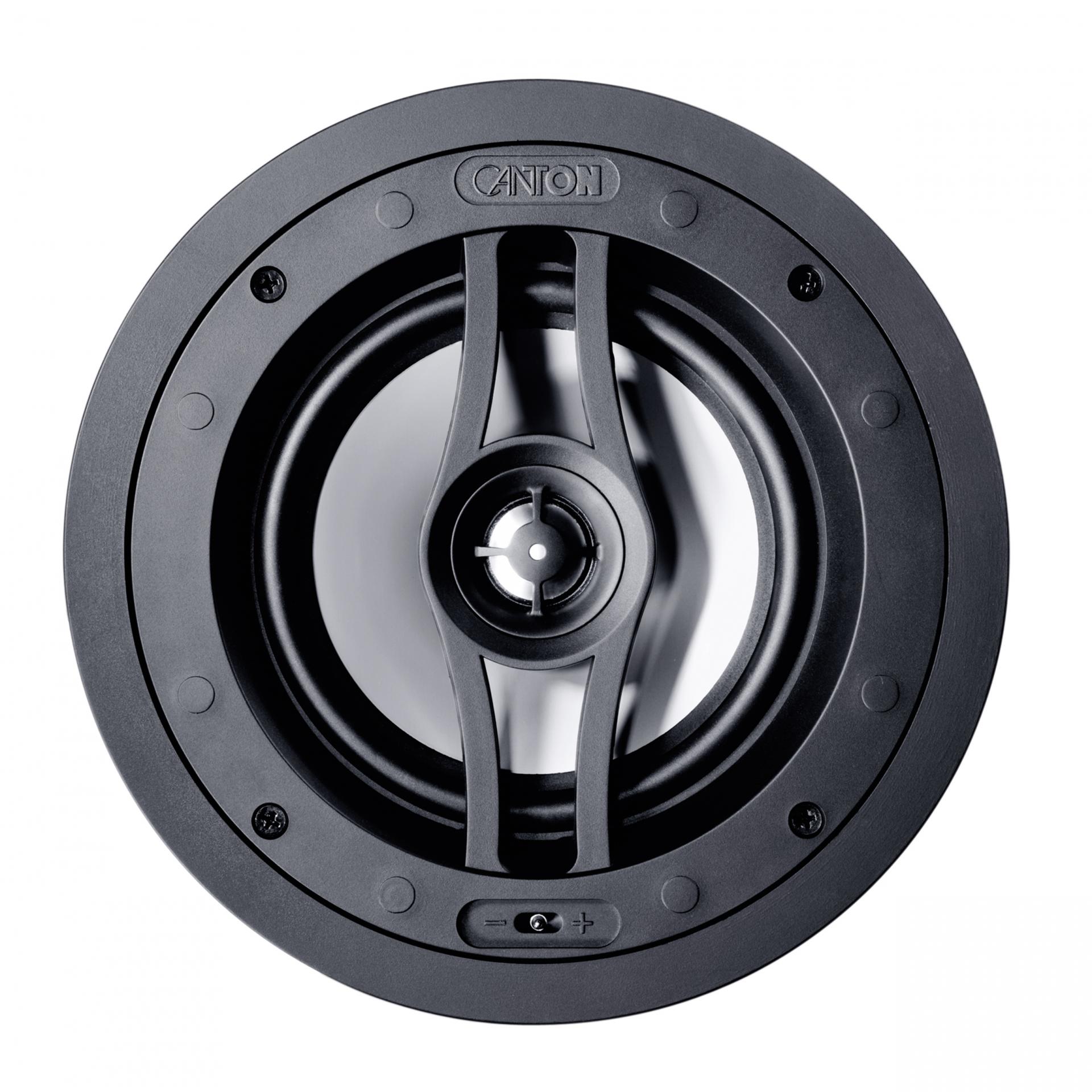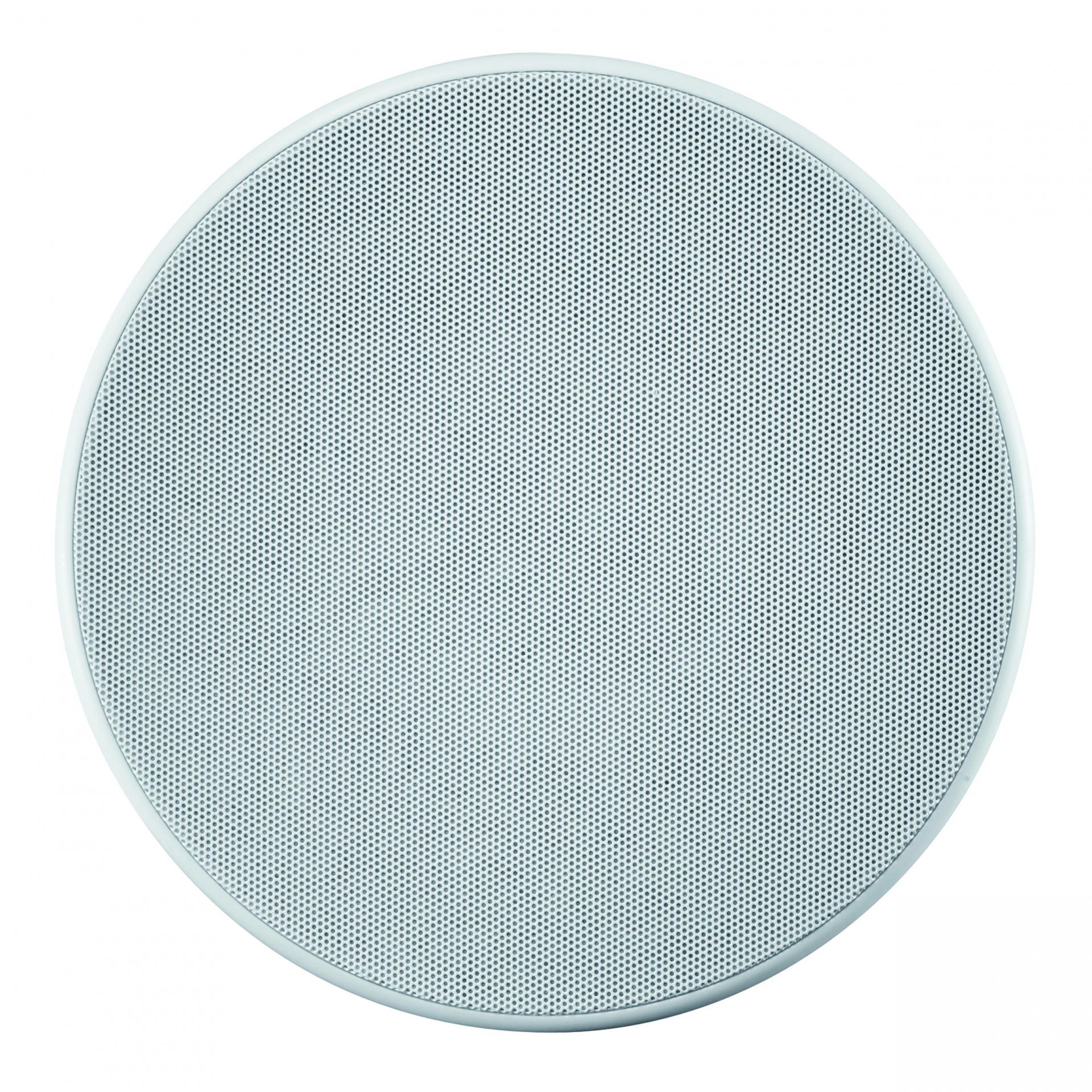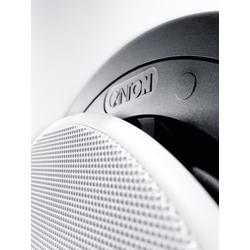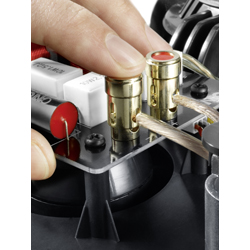 Product Data
Type : Installation speaker
Nom. /Music power handling : 60 / 120 watts
SPL (1 watt/1m) : 87.5 db
Frequency response : 45…40.000 Hz
Crossover frequency : 3.000 Hz
Woofer : 1 x 165 mm, aluminium
Tweeter : 1 x 25 mm (1''), aluminium
Nominal Impedance : 8 ohms
Special Features
Adjustable tweeter level
Adjustable tweeter
Gold-plated clamp contacts
removable grill (magnetic)
Warranty : 5 years
Diameter (Ø) : 24.5 cm
Installation opening : 20.4 cm
Installation depth : 9 cm
Weight : 1.7 kg
Available accessories : CFB 650
Packaging : 32 x 31 x 26 cm (12,6" x 12,2" x 10,2")
Weight including packaging : 4,1 kg