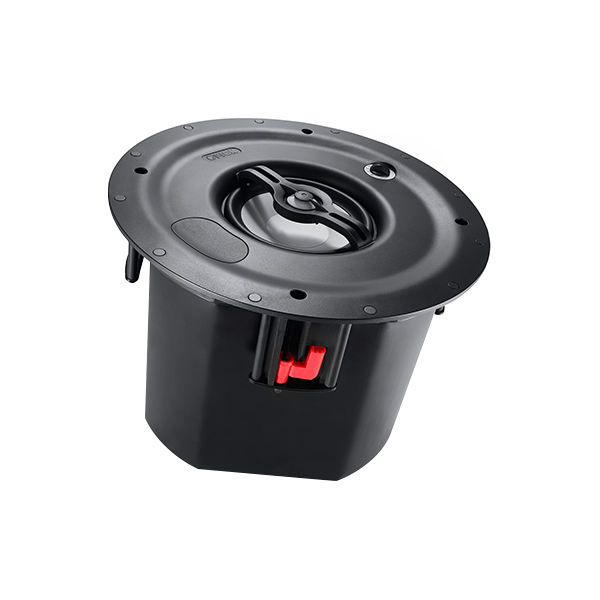 Use
The InCeiling 855 T-BC 15 is a 100-volt/70-volt loudspeaker for inceiling installation with a large fire protection cage. The switch for adapting it to the amplifier is located beneath the discreetly framed metal grill, which is held in place magnetically. Tool-free switching is possible for the output levels of 100 watt, 50 watt and 25 watt in 100-volt operation and for the 8 ohm switch position for use in private settings.
T = Trafo/Transmitter BC = Backchamber
Technology
The models in the InCeiling 855 T series work with a coaxial arrangement of the ceramic mid-range and tweeter system. The 5.5" chassis with the wave surround developed for the hi-fi sector provides optimal bass and midrange sound reproduction. The built-in 100-volt transmitter is specially designed for outstanding sound quality. Easy-Lock technology means that the InCeiling 855 T-BC 15 can be installed quickly and easily in any ceiling and guarantees stable and convenient installation. The Phoenix contact for the supply and signal transmission to the next loudspeaker is handily located behind a safety flap on the back of the fire protection housing and can be securely closed.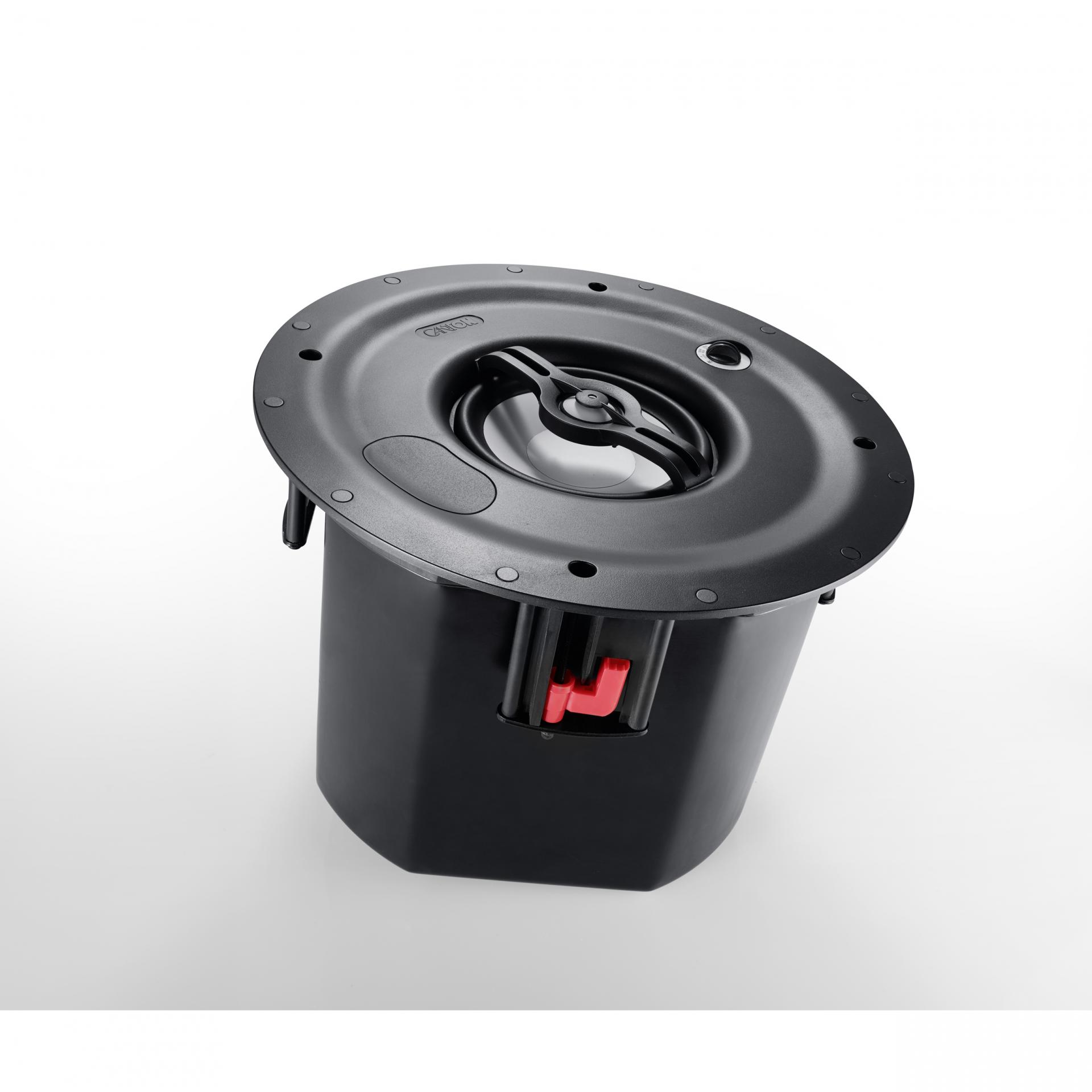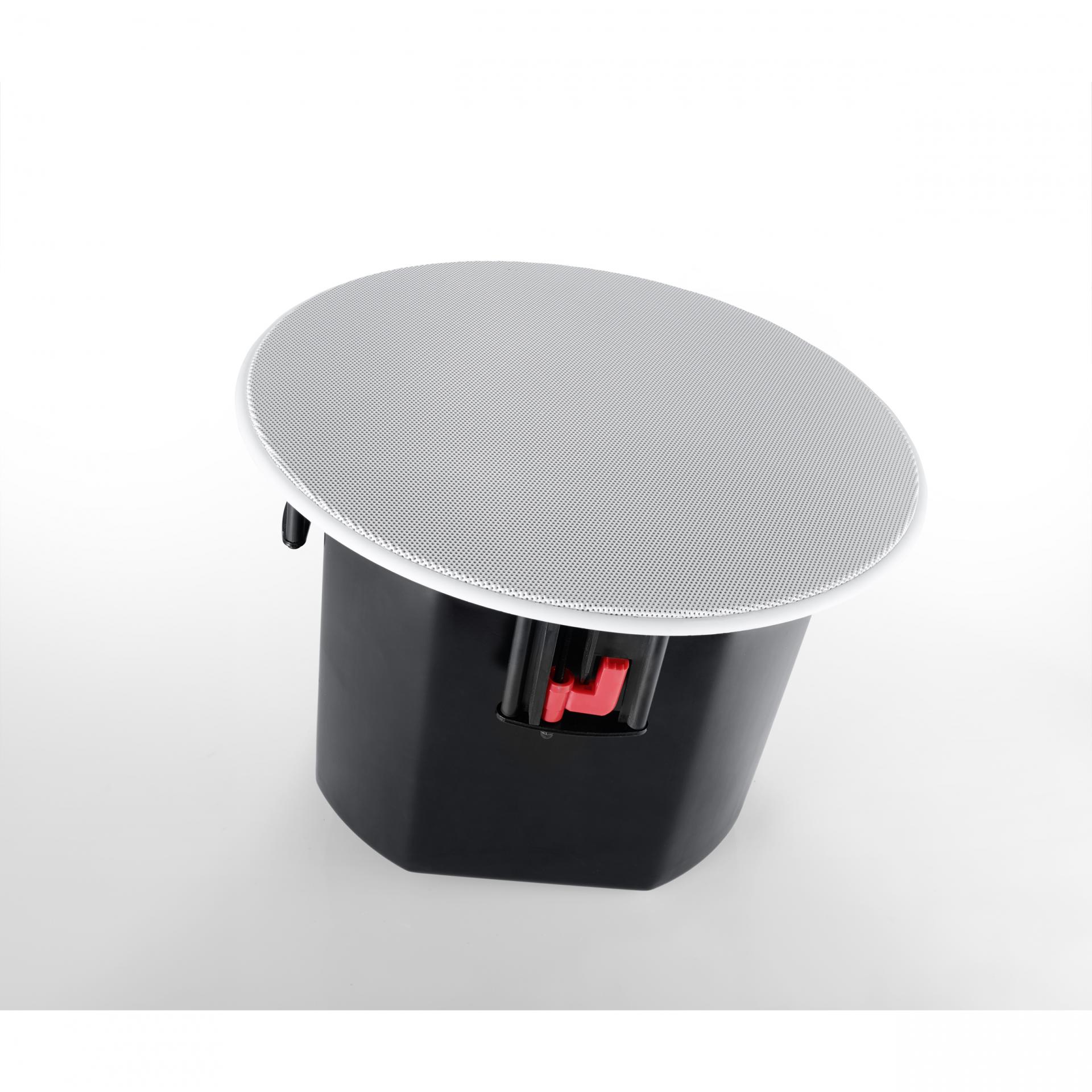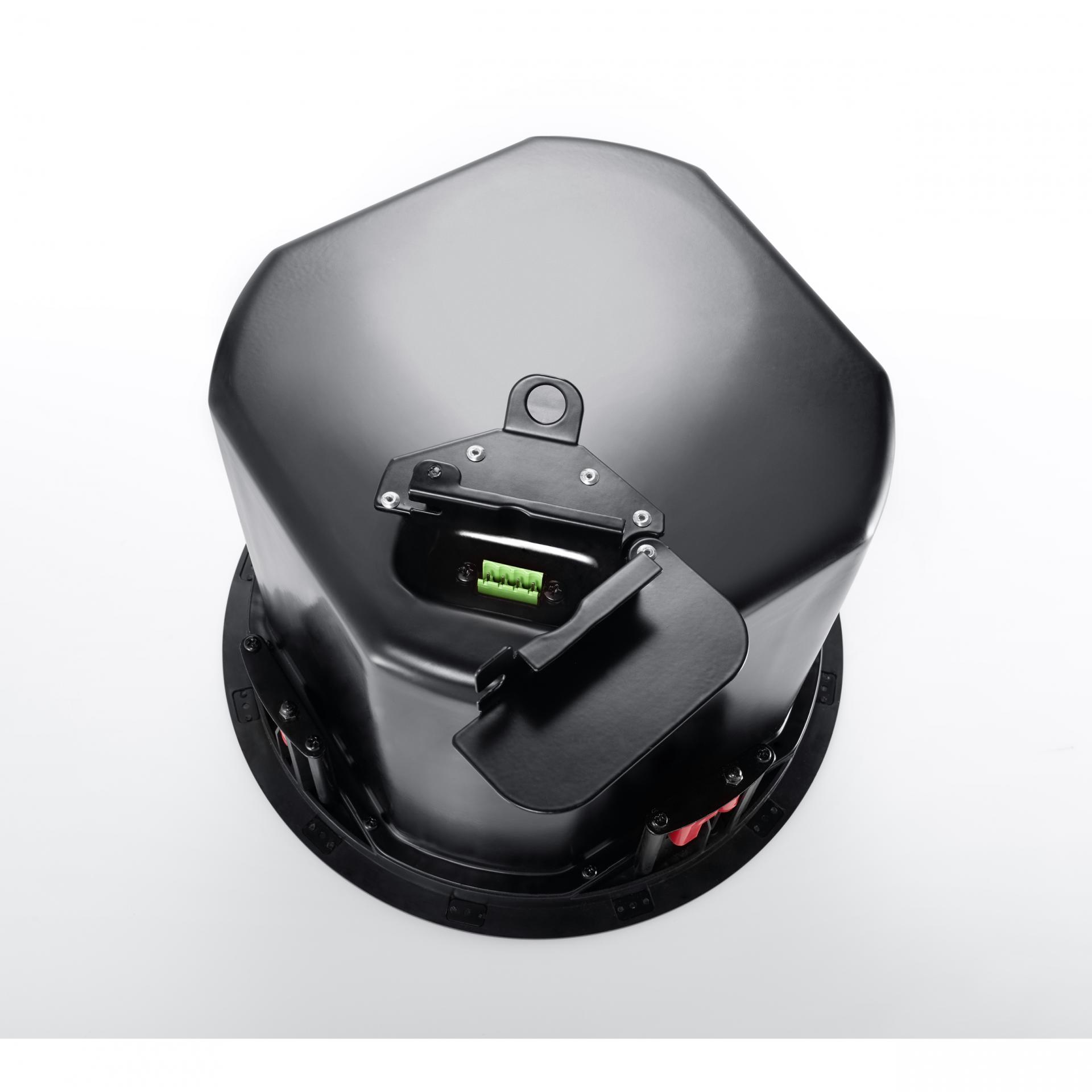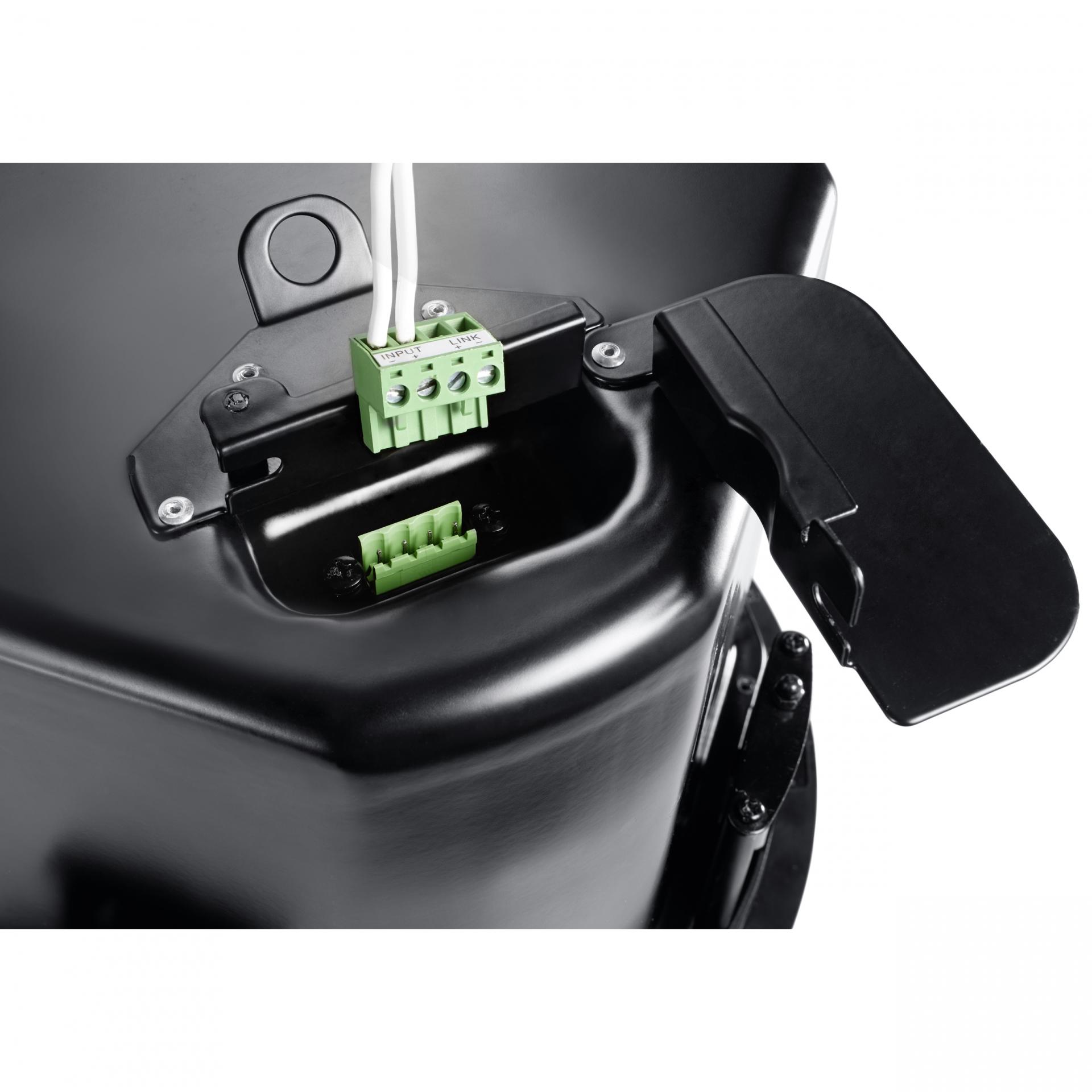 Product Data
Type : 100 V / 70 V loudspeaker with large fire housing
Nom. /Music power handling : 90 / 160 watts
SPL (1 watt/1m) : 91 dB
Frequency response : 42…40.000 Hz
Crossover frequency : 3.000 Hz
Woofer : 1 x 135 mm (5.3"), ceramic
Tweeter : 1 x 25 mm (1"), ceramic
Warranty : 5 years
Diameter (Ø) : 29 cm (11.4")
Installation opening : 27 cm (10.6")
Installation depth : 22.5 cm (4.5")
Ceiling thickness : max. 4 cm (1.6")
Weight : 4.85 kg
Conference facilities, Malls, Restaurants, Bars, Museums, Hotels, Training rooms and for private uses where you need 100 V technology.
Carton Content
InCeiling 855 T-BC 15
Manual
Packaging : 35 x 35 x 27 cm (13,8" x 13,8" x 10,6")
Weight including packaging : 6,3 kg