[IMR] R1 ZENITH - B STOCK - 3.5mm cable only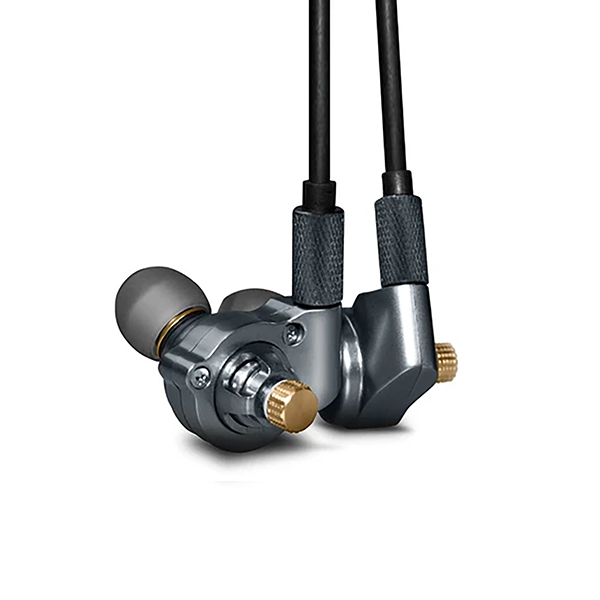 R1 ZENITH - B STOCK - 3.5mm cable only
Welcome to the next generation R1, the R1 ZENITH.
Building on the last generation R1's spectacular abilities and reworking and perfecting all areas of the R1, the R1 Zenith has been engineered to offer the most emotional and breathtaking sound.
The R1 Zenith's bass has been controlled even further along with an elevated midrange and more precision in the upper registers. All these improvements have lifted the R1 Zenith's abilities to another level.
Tuned to perfection using IMR's Gen II custom 14mm Ceramic hybrid driver unit. Utilising a hi-res piezo ceramic driver combined with a beryllium 14mm dynamic driver with uprated neodymium motors for a huge soundstage and precise instrument placement and with a FR from 14-40000Hz to cover the whole audible range of audio.
The R1 Zenith includes the updated R1 cables in 3.5mm and 2.5mm balanced termination with the IMR reworked material for a ultra supple and non memory cable.
The unique IMR porting system allows you to alter staging and isolation, the sound stage was spectacular on the R1 but in the R1 Zenith its perfection!
Fully customisable via the porting system and 5 interchangeable acoustics filters to give you 10 settings for your perfect sound signature. These audio filters allow you to alter bass levels, treble levels and increase midrange as required.
FILTER SOUNDS:
Black - Powerful impactful bass, rich mids and powerful highs
Pink - Slightly decreased bass from the black filter with the same mids and highs, very neutral sound
Copper - Maximum bass, lush mids and slightly recessed highs
Orange - Balanced bass and mids with rolled off highs compared to black
Blue - Flat across the range. Light and airy sound


SPECIFICATION:
Gen II Aten driver featuring uprated Neodymium motors with beryllium diaphragm + Piezo Ceramic driver
Gen II IMR adjustable porting system
5 Audio filters
2 Pin detachable cable (3.5mm only )
Impedance: 32 Ohm
Sensitivity: 108db (+/- 3DB)/SPL/mW
Frequency response: 14 - 40000Hz
24ct Gold plated 3.5mm Jack
1.4M length OFC cable
Hard Case
6.5mm Adapter
Huge selection of ear tips for the perfect fit