[IMR] R3 HALCYON Quad hybrid electrostatic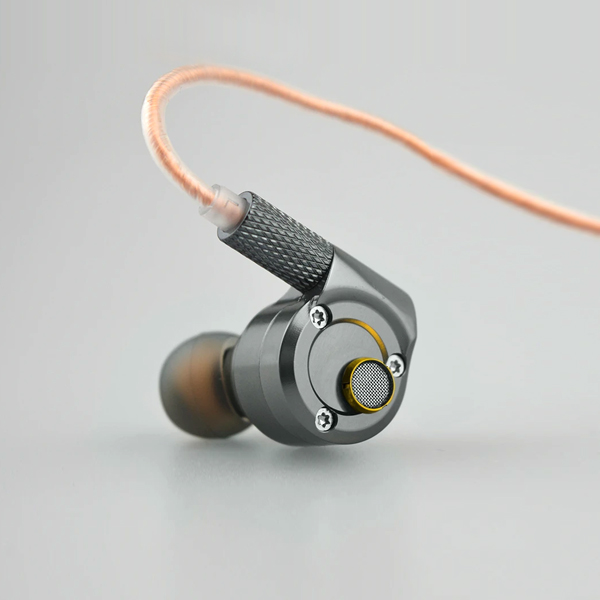 LIMITED TO 100 EXCLUSIVE PIECES!
The 2020 R3 range marks the beginning of a new way to further customise your sound.
The R3 Halcyon not only allows you to tune your preferred sound signature via the twin part filters but will also allow you to adjust the rear porting from fully isolated to fully open. This will allow you to alter the diaphragm speed which in turn will alter the FR response. For example, you can have a beautiful natural decay or change the port and keep the same sound but change the speed and decay.
Combining the high performance Aten 15mm driver combined with a electrostatic driver with its own internal transformer (no additional special power supply required), the R3 Halcyon is for those who want the best bass response in the business combined with detail and placement levels usually the preserve of 8+ driver iems.
The R3 Halcyon is part of the IMR special build series and is strictly limited to just 100 units and won't be made again to offer a truly exclusive in ear monitor.
R3 Halcyon
Quad hybrid driver configuration consisting of bespoke 15mm Aten driver featuring uprated Neodymium motors with beryllium composite diaphragm + high resolution Piezo ceramic driver + dual electrostatic driver with internal transformer
8 acoustic audio nozzles + 6 acoustic dampers
Rear port tuning nozzles (Open/closed)
2 Pin detachable cable (3.5mm and 2.5mm balanced)
Frequency response: 7- 70000Hz
Impedance: 32 Ohm
Sensitivity: 101 +/- 3DB
24ct Gold plated 3.5mm Jack
1.4M length OFC cable
Semi hard carry Case
6.5mm Adapter
Hard pocket case
Huge selection of ear tips for the perfect fit
Limited to 100 units and won't be made again.