[Rock Jaw Audio] Alfa Genus V2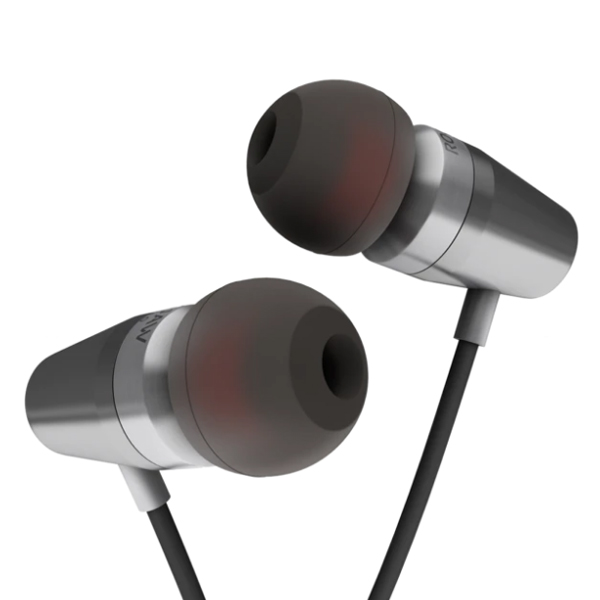 Alfa Genus V2
Combining good looks and great sound, the Alfa Genus V2 is a pair of earphones that appeals to everyone.
The 8mm drivers can be tuned to your taste thanks to the included filters and the hardwearing aluminium casings look good in everyone's ears. Thanks to a powerful low-end, a clear and present mid-range and crystal highs, these not only look the part, but sound incredible.
"You probably haven't heard of British company RockJaw, but that doesn't matter one jot. What matters is the quality of the headphones it produces, and the Alfa Genus V2 in-ear buds are truly astonishing for this price"


Our award-winning earphones
A product that appeals to everyone, with punchy lows and clear highs
Alfa Genus V2
- Good Looks
With aluminium housings, the Alfa Genus V2 will appeal to everyone and anyone. ard-wearing and classy, these earphones blend in with whatever you're wearing, whatever you're doing, no matter where you're going to deliver high-quality sound on the move.
- Great Sound
Tuned to deliver great sound throughout the range, the 8mm dynamic drivers pack a powerful punch, delivering crystal clear highs as well as punchy lows. Perfect for the modern listener, the Alfa Genus V2 sound great out of the box, but there's so much more to them than that.
- Award Winning
Well-reviewed with several awards to their name, there's a reason the Alfa Genus V2 are the product that put us on the map. Punching above their weight, these earphones offer great sound and flexibility, with a package that's hard to beat
- Your Music, Your Way
The Alfa Genus V2 looks great, and the drivers sound amazing, but they can also be tuned to your liking. With a selection of three tuning filters, the Alfa Genus V2 can sound however you want them to sound with more bass, more treble or a reference sound signature. The choice is yours.


Technical specifications
- 8mm Dynamic Driver
16 Ohm Impedance, 20 - 20,000 Hz Frequency Response
108+/-3db
- Inline mic with universal play/pause button
Compatible with iOS/Android/Windows Phone and all 3.5mm Devices
- 3 x Interchangeable Tuning Filters
- Gold-plated 3.5mm right-angle jack
1.2M cable


Enhance your sound
- Silver
This is mainly for genres such as rock, Hip-pop, R&B, and electronic music.
- Gold
Our natural tuning filters are engineered to offer a well-balanced, natural sound signature, suitable for all music genres.
- Black
Emphasise the higher audible frequencies for enhanced audio in genres including classical, acoustic and jazz.