[Rock Jaw Audio] T5 Ultra Connect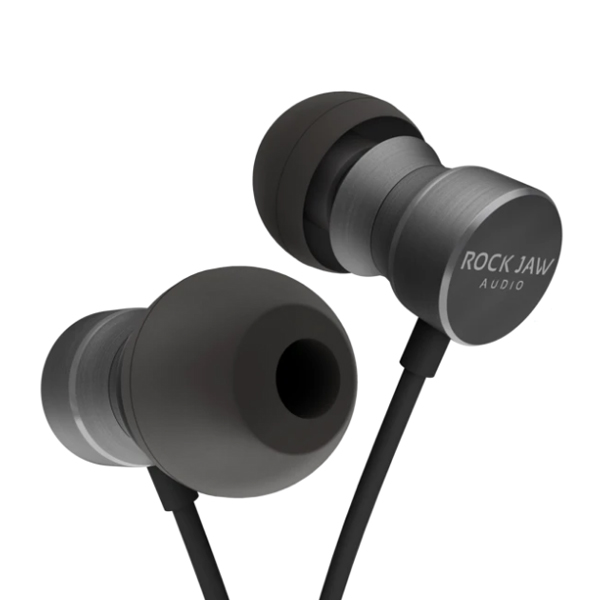 T5 Ultra Connect
The T5 Ultra Connect is our first wireless product and holds no punches. Packed with modern technology like HD audio, excellent range and a 11+ hour battery life, these are the wireless earphones you've been waiting for with no connection dropouts. The earphones themselves are made with an aircraft grade aluminium, with a tasteful brushed finish to deliver a product that's as durable as it is good-looking. The T5 features an invisible magnetic strip we have engineered on each earphone allowing you to connect them together when not in use, this stops you losing them when around your neck.
With our custom engineered Titanium-coated diaphragm & CCAW voice coil drivers, as well as our much-loved tuning filters the T5 Ultra Connect sounds incredible and can be tuned to any listener's particular taste. Featuring powerful and tight bass notes combine with crystal clear highs and a present mid-range that brings it all together. Whether you like your music with more punch in the low-end, elevated highs or as the artist intended, the T5 Ultra Connect lets you listen to your music wherever you are, just the way you like it. All our products are engineered in the U.K.
11+ Hours of battery playtime
Endless boundaries. Everyday listening that lasts.


Sleek Design
The T5 Ultra Connect are made from aircraft grade aluminium making them lightweight yet powerful. As a result our wireless earphones blend high-end looks with long-lasting durability to provide a modern, sleek look and feel.
Your music, your way
Along with HD music and BT 5.0, the T5 Ultra Connect includes 3 tuning filters. Whether you want more bass, a clearer high-end or a balanced signature, our tuning filters deliver a flexible sound signature just for you.

Stay connected
Never miss a call whether you're at the gym or listening to your favourite tunes. Featuring a builtin universal microphone the T5 Ultra Connect takes your calls with a click of a button whether you're at the gym or listening to your favourite music.
Sweatproof
Perfect for the gym or your routine run, the IPX5 protection in the T5 Ultra Connect keep them safe from sweat and downpours no matter where you are.
foam ear tips will upgrade your comfort
The T5 Ultra Connect features foam ear tips, from the world's leading specialist ear tip brand, Comply Foam. These foam ear tips will transform the way you hear your music and improve comfort and isolation.
- The included ComplySuperior comfort
The Comply eartips included offer superior comfort, expanding to fit your ear and offering a perfect seal.
- A perfect seal
By blocking out more of the outside and providing a perfect seal for bass response, Comply eartips offer the best balance between comfort and sound quality available.
Enhance your sound
- Silver
This is mainly for genres such as rock, Hip-pop, R&B, and electronic music.
- Gold
Our natural tuning filters are engineered to offer a well-balanced, natural sound signature, suitable for all music genres.
- Black
Emphasise the higher audible frequencies for enhanced audio in genres including classical, acoustic and jazz.
Listen all day, everyday.
- Enjoy high-quality audio with the T5 Ultra Connect all day, thanks to the long-lasting battery we have engineered exclusively for our wireless product.
- The T5 Ultra Connect provides 11+ hours of listening time from a single charge, allowing you to listen with confidence.