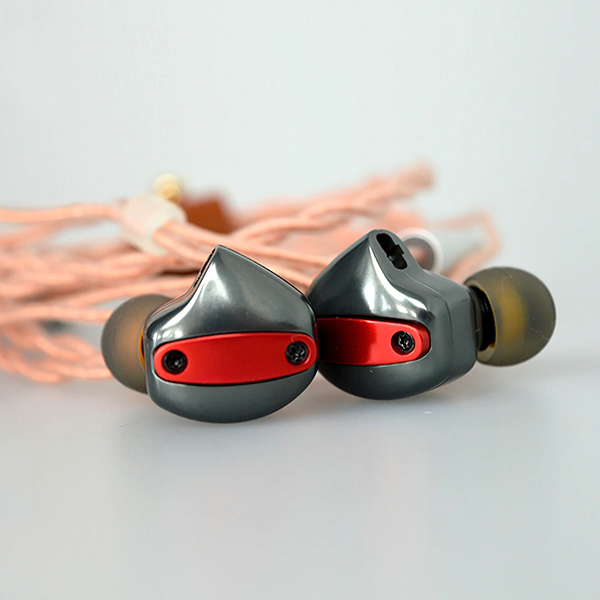 IMR EDP
Planar technology is starting to become a staple of the in-ear monitor with more and more companies finding new ways to implement micro planar drivers.
Sadly too many are poorly implemented and offer mediocre sound.
The EDP is here to obliterate any other planar in-ear monitor in the sub £300 price bracket and many more priced above!
IMR has been working with a dedicated planar manufacturing partner to produce some of the most amazing IEM's such as the RAH and PB ONE.
For many the price point of these units is cost prohibitive. They are extremely specialist and the costs involved to produce them are extremely high.
For one time only I would like to make planar technology available to the majority. This will be the first and last budget planar product IMR will produce!
The EDP is an isolated in-ear monitor featuring a 10mm precision planar driver and a 9mm titanium dynamic and has been in development since June 2019.
This combination offers the immense detail and lush vocals that only a planar can produce with the titanium driver taking care of bass duties.
Detail retrieval is spectacular with holographic instrument placement. Vocals are supremely present but never overpowering. Midrange is hugely engaging and with no bleed from the lower registers messing with the midrange sound. Bass is ultra fast, precise while still retaining a fun element. Treble is crisp and precise without being harsh.
The EDP is the most isolating IMR product to date and as such makes them great for everything from commuting to stage work.
SPECIFICATION:
Planar hybrid driver configuration consisting of a precision 10mm planar magnetic driver and a 9mm titanium dynamic driver
Acoustic tuning nozzles
2 Pin detachable cable (3.5mm and 2.5mm balanced or optional 4.4mm balanced)
Impedance: 32 Ohm
Sensitivity: 102 +/- 3DB
Frequency response: 10- 40000Hz
24ct Gold plated 3.5mm Jack + either 2.5mm or 4.4mm balanced
1.4M length OFC cable
Semi hard carry Case
6.5mm Adapter
Soft pocket case
Huge selection of ear tips for the perfect fit