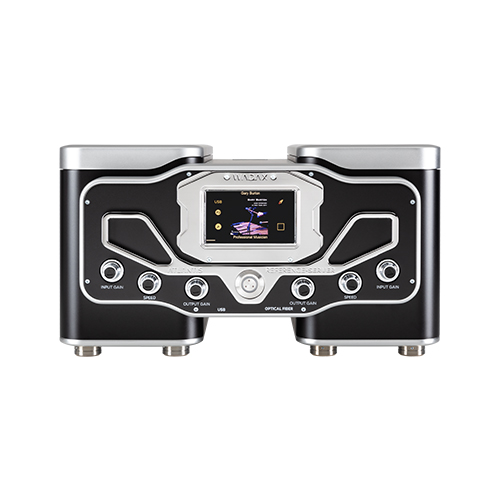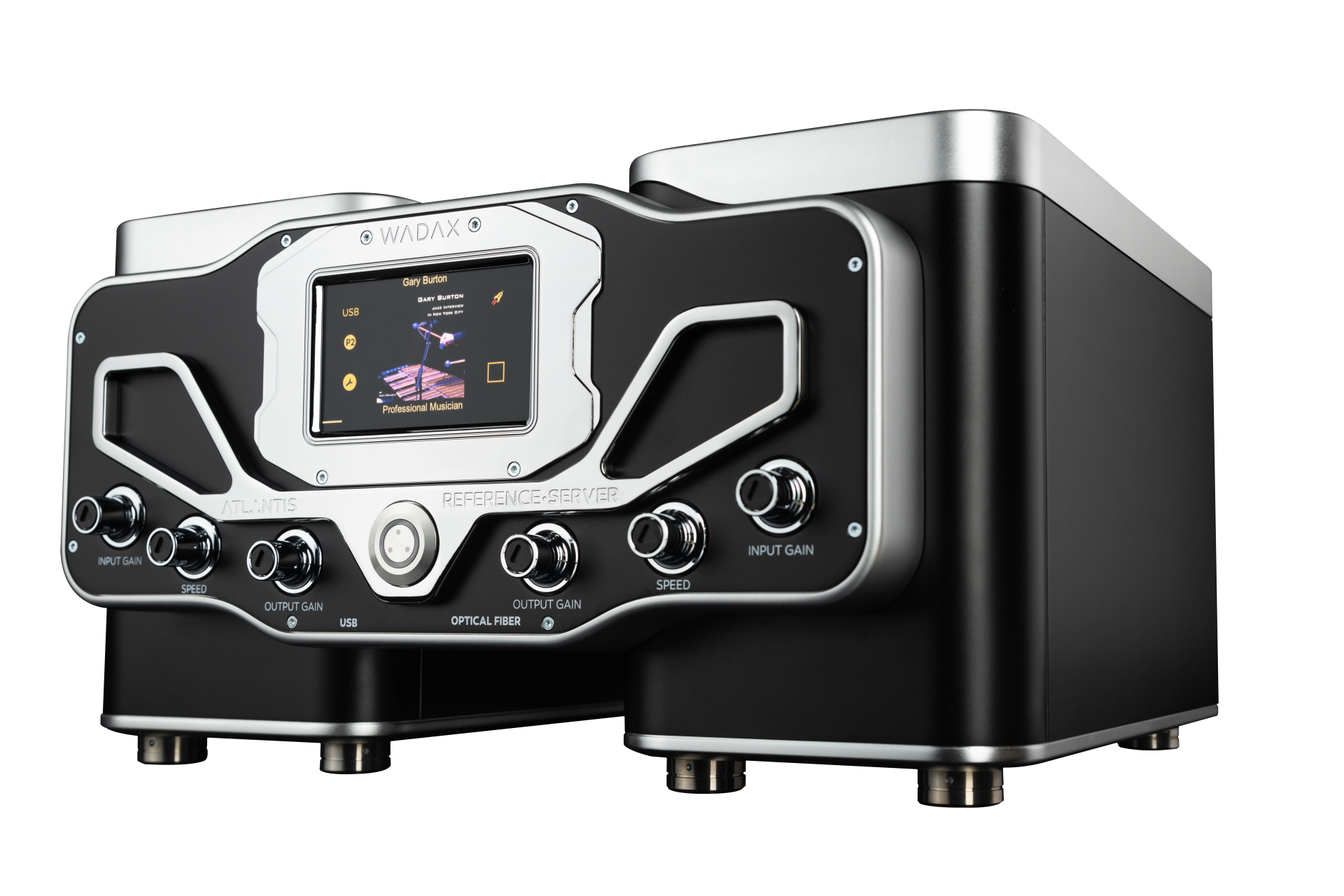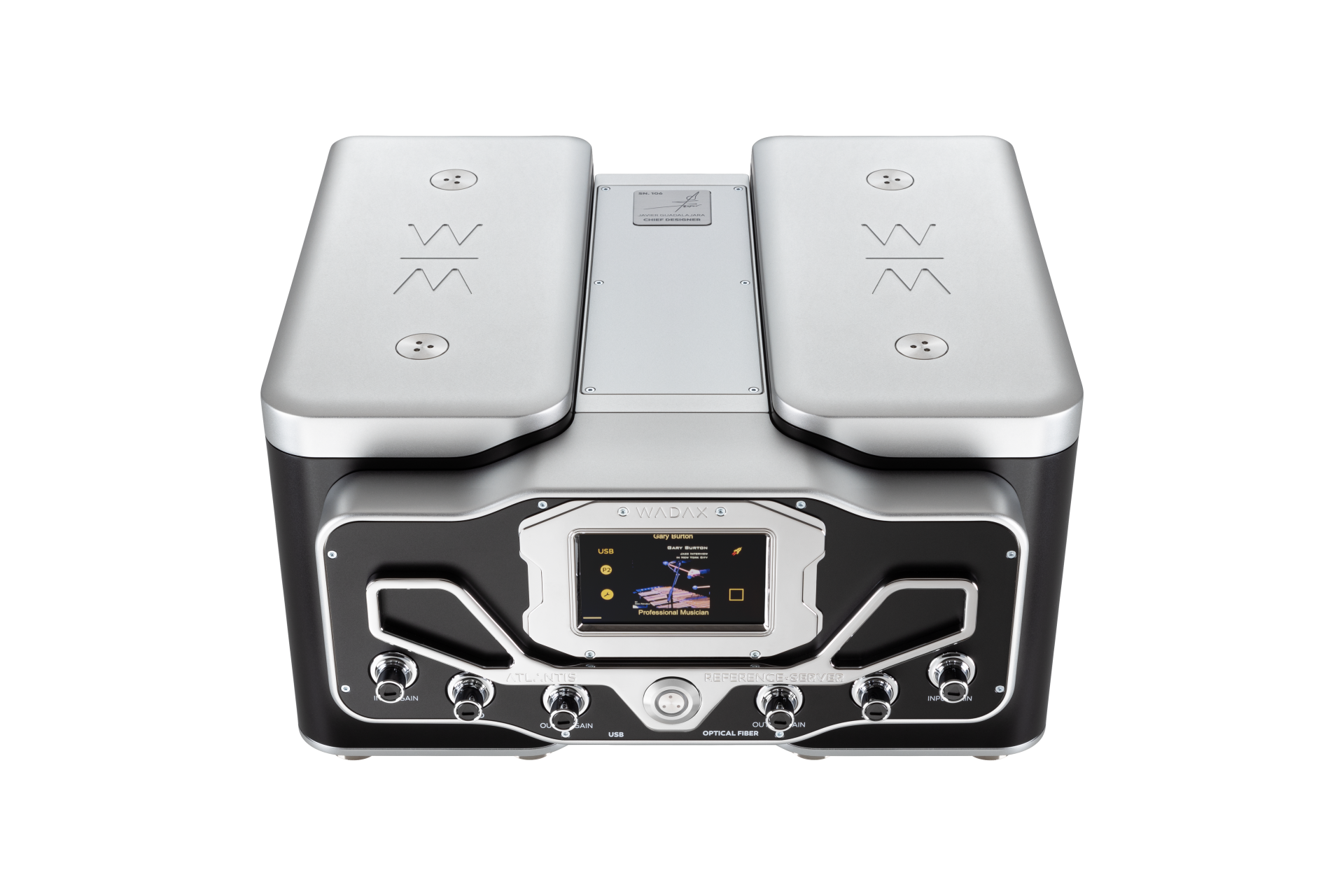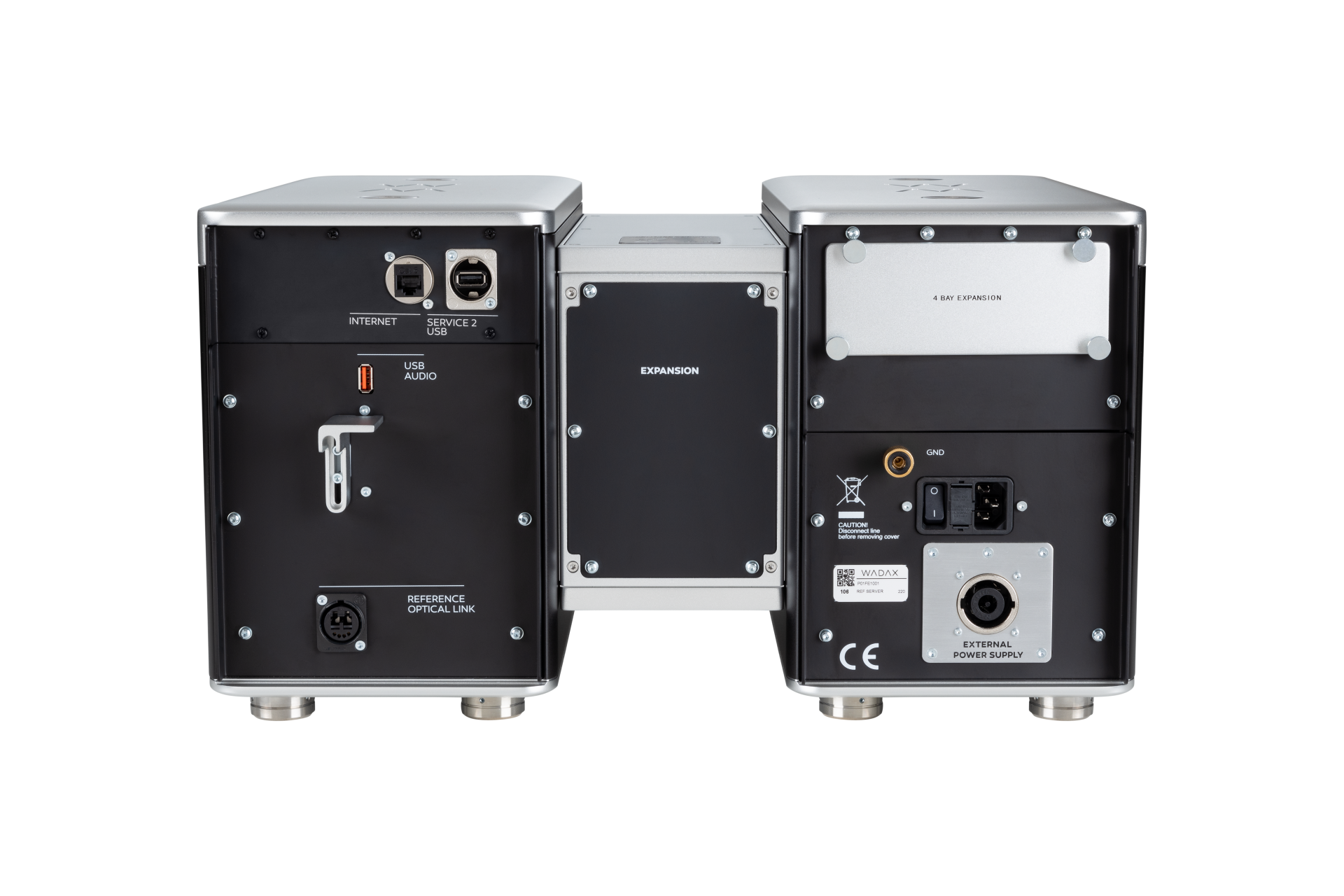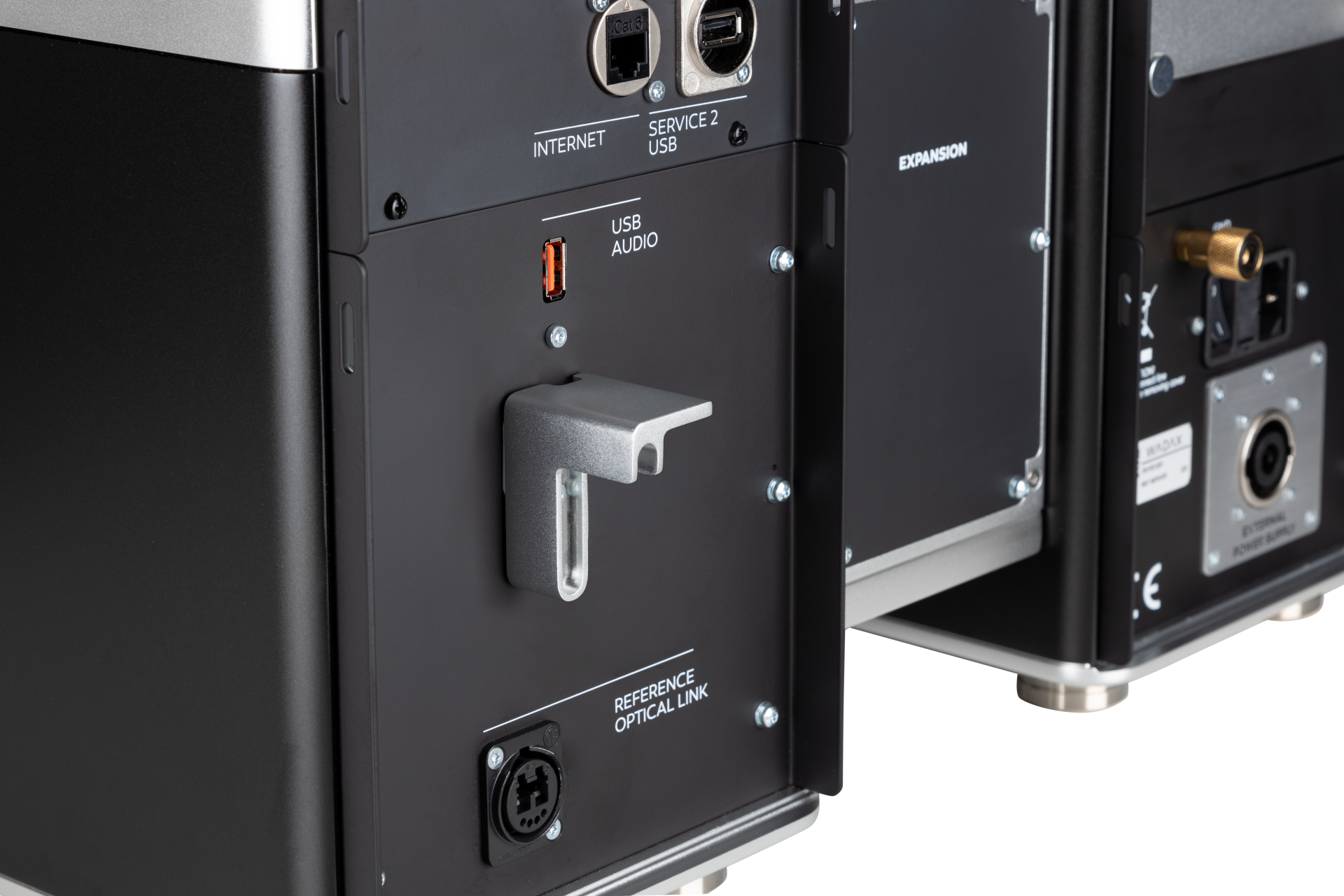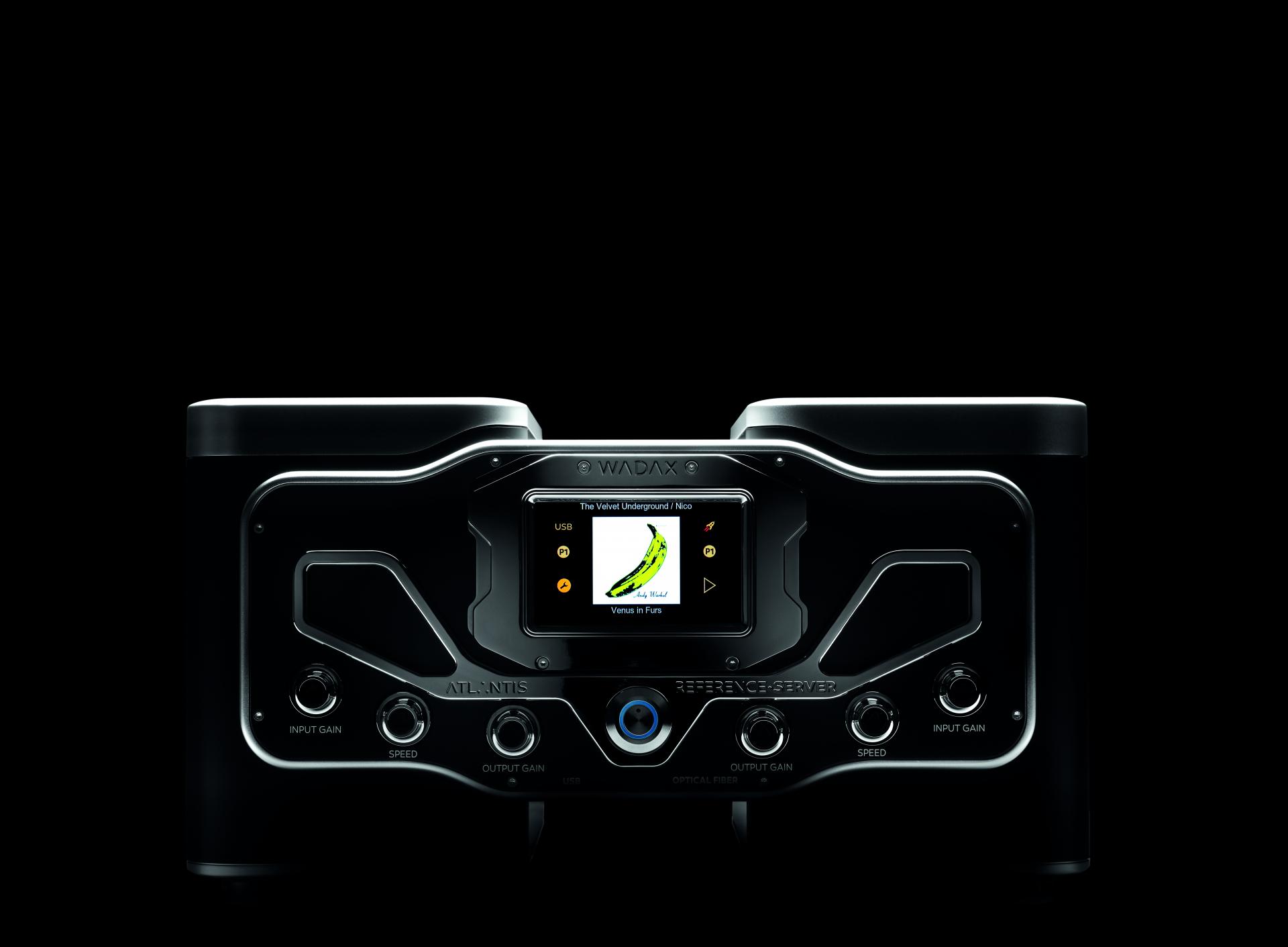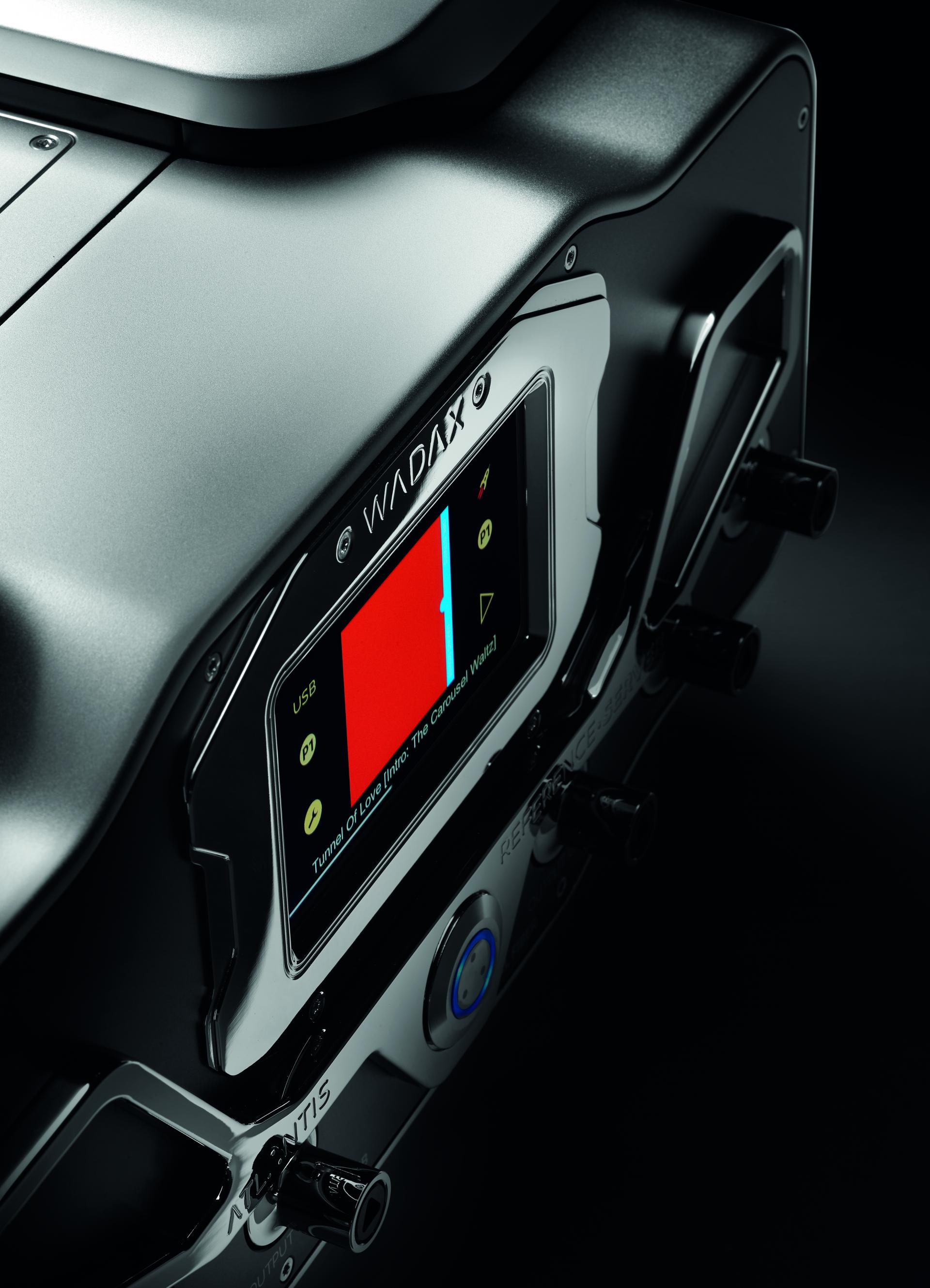 REFERENCE SERVER Specifications
Dimensions: 48 cm (W) x 43.5 cm (D) x 11.5cm (H)
Power: 100/110/220V, switchable by service, max 100W.
Remote support and OTA upgrade:
software upgradeable over the Internet
Operating Temperature: 41ºF - 95ºF, 5ºC - 35ºC
Operating Humidity: 15% - 75%, no condensations.
Internet connection is required with a minimal
bandwidth of 20Mbps
Roon account required
Ethernet speed capability: 1,000Mbps
Connections
1 Wadax Akasa optical connection
4 bays for storage expansion
1 USB Audio port
1 Service USB port
1 Ethernet RJ-45 port.
Supported formats
WAV, WAV64, AIFF, FLAC, ALAC, OGG, DSD.
Weight: 94lbs (43Kg).
Optional: Digital Legacy Output board
(AES / BNC SPDF / AES SPDIF).